Whether you're vicariously seeking an affordable starter property on House Hunters or learning how to renovate your primary bath with Erin and Ben Napier, HGTV proves that you don't need a limitless bank account to make your biggest design dreams come true. So when we happen to see a renovation project that costs a pretty penny—like the $191,000 kitchen makeover on the latest episode of Christina on the Coast—we definitely take notice.
In the season five premiere, Christina Hall was asked by self-proclaimed fellow soccer mom Amy to spruce up her Newport Beach kitchen. The task was simple: Turn a crammed kitchen into an open, airy oasis that emphasized indoor-outdoor living. Amy and her husband, Scott, initially set a $150,000 budget but—as with most renovations—things happened.
When replacing the kitchen's tiles with hardwood floors, Hall's contractor notice the floor needed to be leveled—which cost an extra $1,800. Then the client wanted Christina to design their family room, which included adding a bar ($5,300), repainting a bookshelf ($600), and revamping a very controversial fireplace (approximately $3,000). And, of course, let's not forget the two bifold doors leading to the backyard, which cost $15,000 each. When all was said and done, the grand total was $191,000. (Yes, you read that correctly.)
More From House Beautiful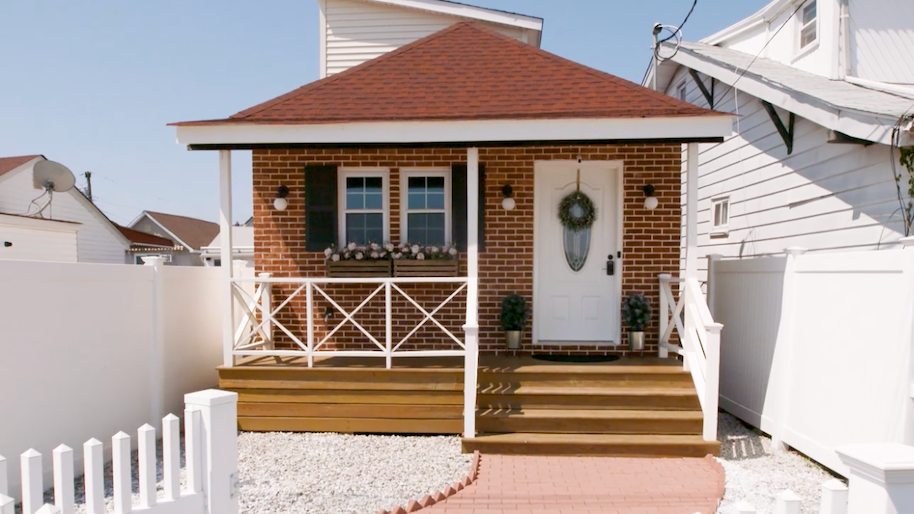 For a show that places such an emphasis on budgeting, spending nearly $200,000 on a kitchen and family room renovation seems a tad…well, pricey, right? We combed through the Christina on the Coast archives and—while most of her projects clock in for under $100,000—it turns out that this in't Hall's first big-budget project. During the first season of her hit HGTV show, Hall took on an impressive backyard renovation, which ended up costing $180,000. Fast forward to season four, and you'll notice there was another supersized kitchen renovation for $180,000. And, of course, who can forget all the big-ticket projects she took on with Tarek El Moussa in Flip or Flop, many of which had price tags in the seven figures?
Regardless of the bottom line, it's safe to say Amy and Scott's kitchen makeover is downright stunning. But don't just take our word for it: You can stream Christina on the Coast on Max or Discovery+.

Kelsey Mulvey is a freelance lifestyle journalist, who covers shopping and deals for Good Housekeeping, Women's Health, and ELLE Decor, among others. Her hobbies include themed spinning classes, Netflix, and nachos.