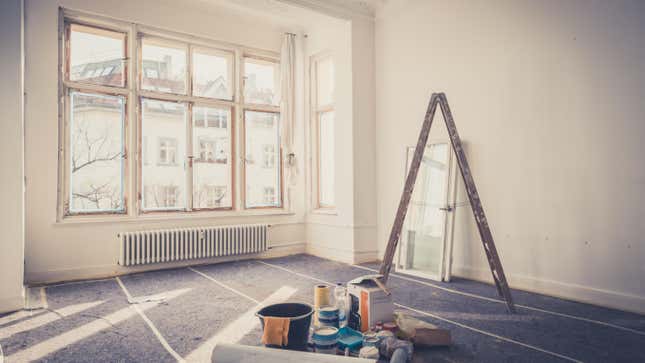 Unless you're lucky enough to be working with an unlimited budget, it can be hard to determine which home renovations to prioritize.
It's one thing if you plan on staying in that home for the foreseeable future (in which case, go with what makes the space most livable for you). But if you're thinking about putting it on the market, you'll probably want to look beyond your own preferences, and consider what would appeal most to potential buyers, as well as which projects would allow you to list the property for a higher price.
Here's what to know about a new home renovation calculator that takes some of the guesswork out of deciding how to spend your renovation budget.
How to use the home renovation calculator
The home renovation calculator is from Realtor.com, and can be accessed the on this page of the site. In order to use it, you first have to create an account and "claim" ownership of your home on the site, which, unfortunately, limits who is able to use the tool.
If you decide/are able to move forward, your home will show up in your MyHome dashboard. From there, navigate to the "Renovations" tab, choose from a selection of rooms and projects, and enter a few additional details. And that's really it.
The calculator will provide the estimated costs of that particular renovation project, as well as information on how much it could potentially increase your home's value. From there you can also download a more detailed report with itemized costs for the renovations. 
While you're in your MyHome dashboard, you can also access other types of estimates for your home, including:
What your home could earn on Airbnb
Real-time home value reports
How much you could make selling your home
How your home value measures up to similar for sale and recently sold homes
You can find more information on the home renovations calculator in this release.