Our curtains do more to a room than block out light – in a small space they have the ability to visually alter how spacious the room feels.
How? It all comes down to the color you choose, designers say.
Here, top designers have revealed the curtains you should pick to make a small room look bigger, and explained how their pattern, size, and material can all influence the feel of your space. 
The best curtain color to make a small room look bigger  
Although it may not come as a surprise, the curtain color almost every designer agrees on to make a room look bigger is a neutral shade such as white, cream, or beige – all shades that make it simple to choose curtains colors for any room, big or small.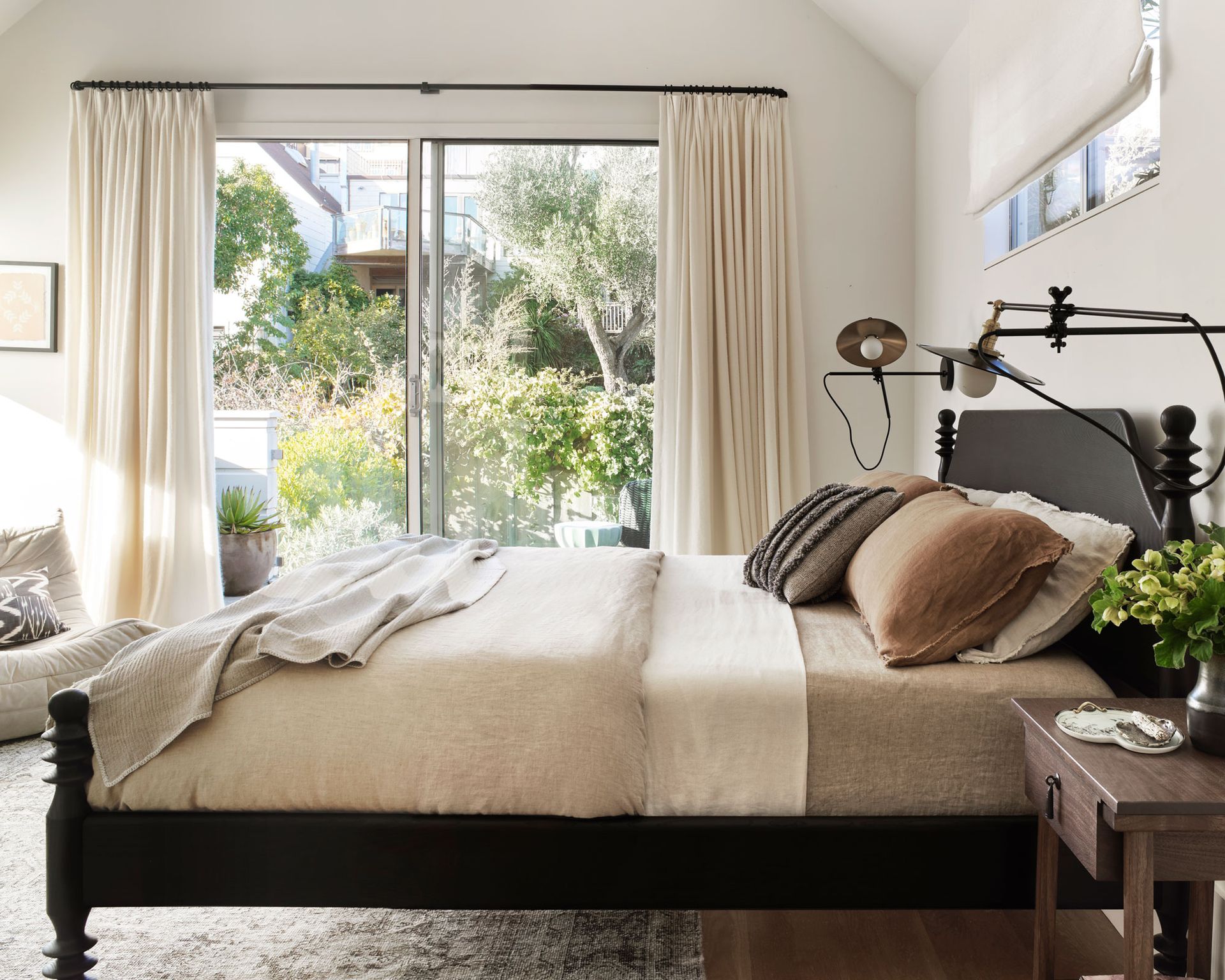 'For a more spacious feel in small rooms, embrace light and neutral tones like soft whites and gentle beiges,' reflects Jing Ju, senior designer and global creative visual merchandising at Tiffany & Co., and founder of JUJU Studio. 'These hues reflect light effectively, fostering an open and airy atmosphere. 
'For a holistic look, coordinate curtain colors with wall paint, ensuring visual harmony. If walls aren't white or beige, aim for a cohesive color palette,' she recommends.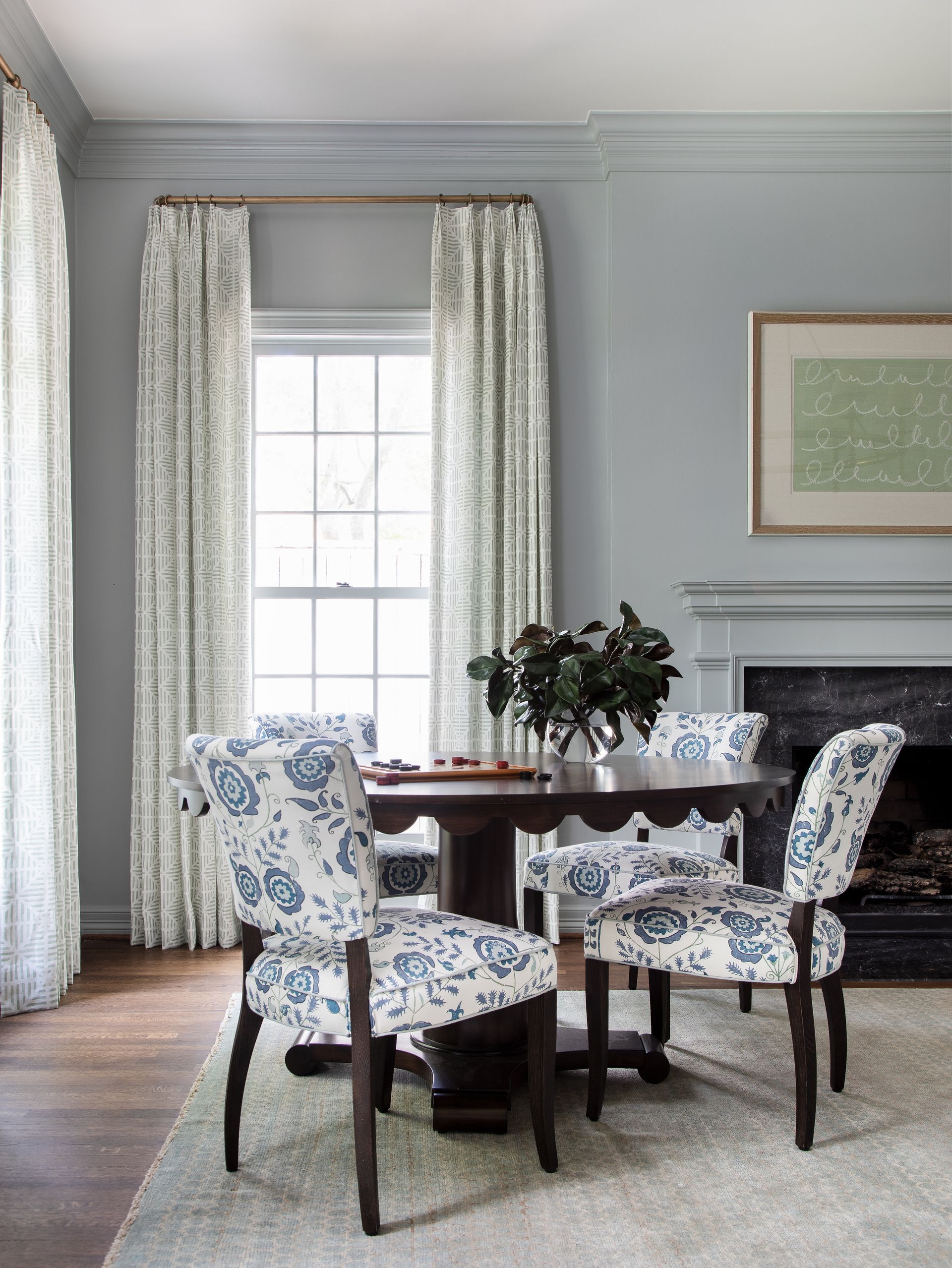 That is not to say that a pared-back palette is your only option for window treatments in a small space, however, as Julio Arco, interior designer and founder of Bark & Chase points out. Instead, you could simply opt for a lighter or pastel version of a color already used in the space, he recommends. 
'In my experience, I've found that lighter and more neutral colors, particularly shades of blue, can help create an illusion of spaciousness,' he counters. 'Blue interiors were the most preferred and considered to facilitate various activities, making it an ideal choice for a room that you want to feel more expansive.'
Julio Arco has been practicing as an architect, interior designer, and online interior designer for the past several years in the United States. He holds a degree in Architecture from ITESM and a Master's degree in Urban Design and Housing from McGill University. He is also a member of the Royal Architectural Institute of Canada (RAIC).  
Other considerations when using curtains to make a space feel bigger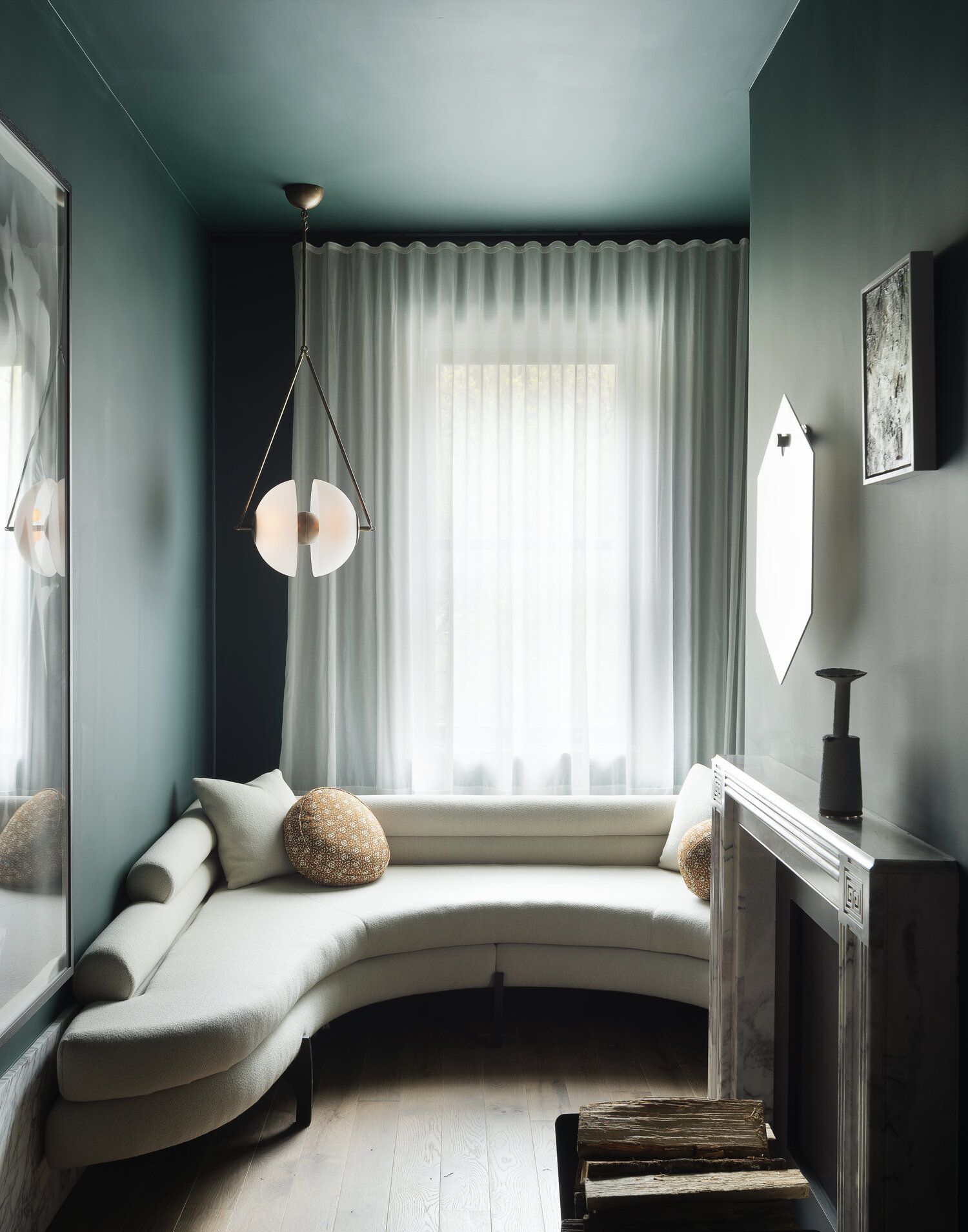 It is not just certain curtain color mistakes that can have an impact on how big or small your rooms feel. In fact, your drapes' material, pattern, and length all play a part too. 
In terms of fabrics, lighter-weight materials such as linens and sheer hangings make the most sense for visually expanding the space, allowing in natural light and not taking up to much wall space, with heavy fabrics that absorb much-needed light 'weighing down the space,' says Madison Popper, interior designer and founder of Chill Casa. 
'You then need to consider the height of your windows,' Madison continues, 'you should be mindful of the frame of your window by hanging them slightly above while extending them to the floor to give a sense of height – this can also make your curtains look expensive too.' 
Based in Miami Beach, Florida, Madison Popper is the founder of Chill Casa Home, a leading interior design studio focusing on luxury residential design.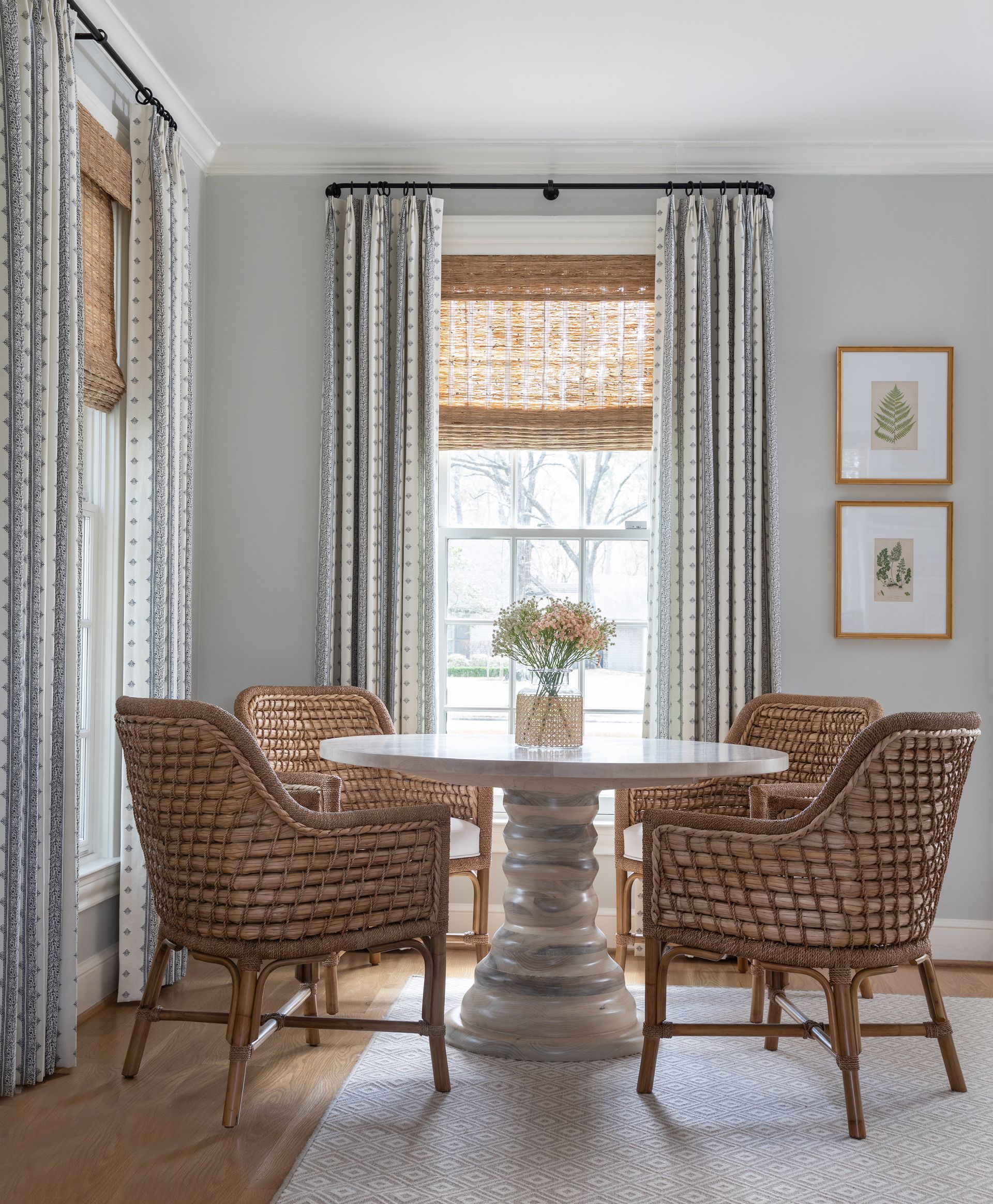 The final consideration is your curtains pattern. When picking sheer curtains, then you will likely be presented with plain fabrics – one of the safest choices when trying to make a small bedroom look bigger, or a small living room look bigger while also adding a calming element to the space. 
However, that is not to say that pattern has no place at all in a small space, as Elizabeth Grace, interior designer and founder of Dream Home Making assures us. 
'Patterns can be wielded as a strategic tool to manipulate the perception of space,' she believes. 'In small rooms, it's advisable to gravitate towards subtle and minimalistic patterns. Delicate motifs or geometric designs in a tone-on-tone fashion can lend a hint of visual interest without causing visual clutter.
'Alternatively, vertical stripes, when introduced through curtains, draw the gaze upwards, creating an illusion of height. This elongating effect can effectively counteract the confined dimensions of the room.'
Jing Ju, a senior designer, urges us to still practice caution when decorating with patterns in confined spaces, however. 'In small spaces, exercise caution with bold patterns that might shrink the area. Opt for patterns in colors or designs that maintain a balanced visual field,' she recommends. 
FAQs
How do you choose the color of your curtains?
When picking curtains for your home, look first at your wall color. You can make your room look bigger by picking curtains that match your wall so that they blend in seamlessly, or you can make more of a statement by contrasting your curtains to your walls and picking a color that ties in with your furniture. Try to avoid picking a color that doesn't feature elsewhere in the room, to make sure they blend in seamlessly with your scheme.  
Should curtains be the same color in every room?
Curtains do not have to be the same color in every room, especially if your decorating style and schemes vary slightly from room to room. Instead, opt for curtains that match what is in the room itself.
---
Picking the right curtains can make both your room feel bigger, and make windows look bigger too, creating the effect of more natural light – a key element in visually expanding a space. Using these designers' tricks throughout your space will ultimately make a small house look bigger on the whole.