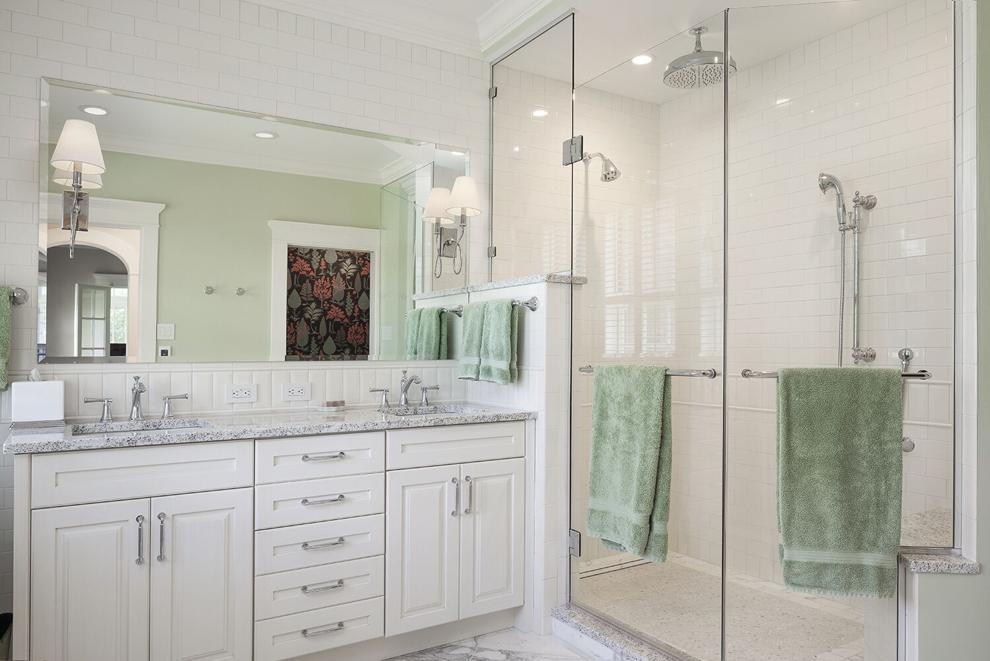 A bathroom remodel can do wonders, transforming a drab space into a sanctuary. Furthermore, homeowners who plan to stay put for a long time will benefit from the pleasure of beautifying and enhancing their homes.
Take a look at how Mosby Building Arts recently remodeled a bathroom.
The space, situated on the second floor of a Prohibition-era home, was in need of reinvention. The clients wanted double sinks, a separate water closet for privacy and a makeup area; they wanted to elevate the outdated bathroom to match the rest of the home's grandeur.
INNOVATIVE DESIGN SERVICES
Mosby's team began by removing a closet from the primary bedroom to create the new water closet. The vanity was moved to the previous toilet/shower location and a double sink was added. The shower was repositioned, allowing room for a separate linen closet and a bigger shower.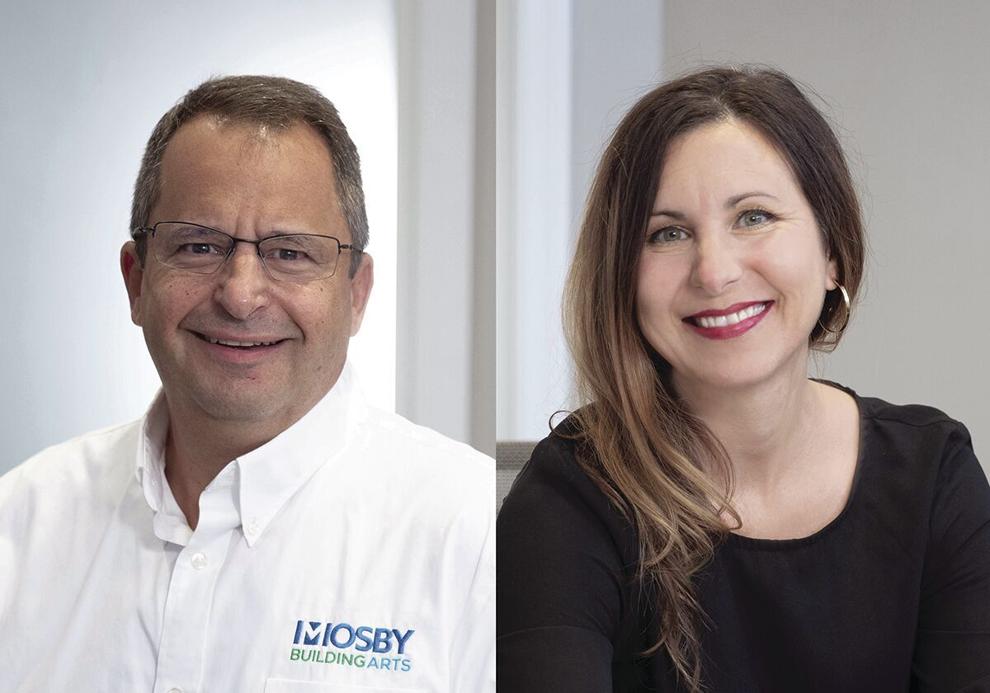 The shower pan was redone with sleek penny tiles with a double border. Custom tile design on a full feature wall added texture and intrigue and the showerheads came equipped with individual controls, all positioned to accommodate the client's height for ease of use.
SUPERB, QUALITY CRAFTSMANSHIP
New features to elevate the bathroom included a heated floor, heat lamp, upgraded lighting and beautiful Calacatta Gold Marble flooring. Custom cabinetry, trimming and a mirror were installed, resulting in a bathroom that is gorgeous and functional.
"Best of all, the clients cannot be happier," said Jill Worobec, Senior Designer at Mosby Building Arts.
The 1920s-era home did present challenges. During demolition, unexpected issues like the appearance of an old electrical junction box and structural complications arose. These required careful problem-solving, consultation with a structural engineer and shimming the first-floor joists.
Despite these hurdles, the plumber's expertise ensured flawless results. The team was able to preserve the ornate crown molding in the hallway without compromising the new design.
To request an appointment with a home consultant from Mosby Building Arts, call or go online today!
Mosby Building Arts, 115W. Argonne Ave., Kirkwood, 314-909-1800, callmosby.com