When it comes to franchising with Ace Handyman Services, Paul and Laura Hammer are hitting the nail on the head.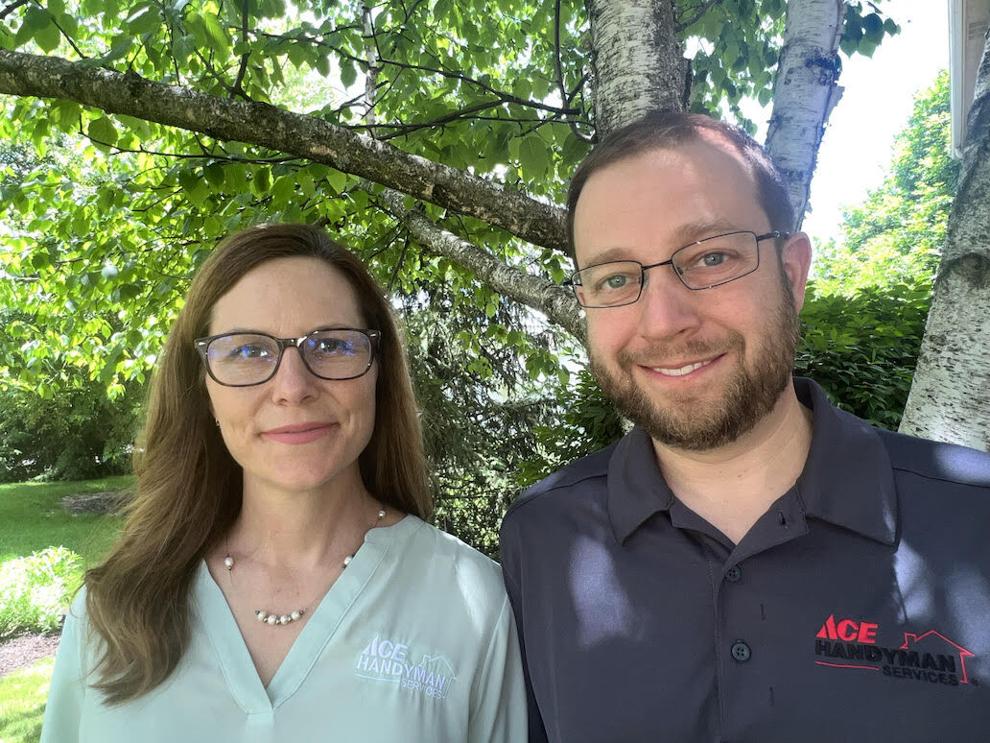 The Hammers, who've been married for 21 years, became franchisees with the brand in 2014, when it was still known as Handyman Matters. Today, they have five territories, which are considered the most successful in the Ace Handyman system, according to the brand.
The Hammers' Columbus-based operations are leading the franchise system in growth and they've had record-breaking year-over-year sales. Laura Hammer said their success is built on their confidence in each other to run the business well.
"We have a really strong trust with each other on whatever we've committed to do," Laura Hammer said. "We've partitioned the business, so to speak, where there are different realms we're in charge of and hold ourselves accountable in. He has immense trust in me that I'm doing the marketing the right way, and I have immense trust that he's ordering material for the jobs."
"They're 100 percent dedicated to running a good business locally, while also being dedicated to working with the franchisor," said Colette Bell, vice president of franchise development at Ace Handyman Services. "When they come across best practices which work for them in their market, they're always willing to share that idea so others in the system can benefit."
Bell said the Hammers have been the type of franchisees the brand has always looked for, all the way back to when the concept started as Handyman Matters in 1998. The company was launched by Bell's husband, Andy, in Denver during a building boom for the city, after he left the restaurant industry.
The No. 1 thing Andy Bell took from that industry was the importance of good customer service, and he incorporated it into Handyman Matters. When the brand launched a franchise system in the early 2000s, the company maintained its dedication to customer service by looking for the right franchisees.
"Our growth strategy was more culturally centered than geographically," Colette Bell said. "Many grow geographically around their corporate location, which makes sense because it's easier to support franchisees. We had already opened in California, though, so what we wanted to make sure was that we were bringing on the right people. People like Paul and Laura Hammer."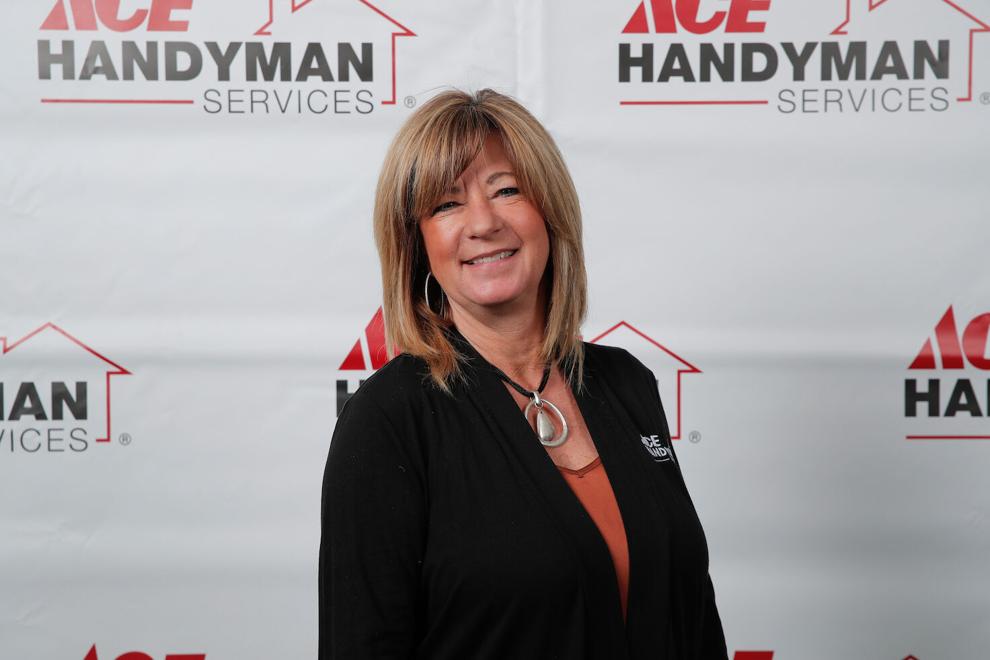 Providing the right customer service and being a good member of the community was also a reason why Paul Hammer wanted to become a franchisee with Handyman Matters.
"I had a degree in horticulture and was working for a global flower breeding company, so I was traveling all the time, and spending less time home with the family," Paul Hammer said. "I started looking for other opportunities and options, and while flying I started reading about franchises and saw the Handyman Matters information listed.
"From there, the doors just seemed to open for us and before we knew it, we were partners," he continued. "It was good to be home. I had felt like I had been a guest in the community, having traveled as much as I did. So we had a goal of interacting with the community and getting to know people."
Coming in with no previous franchise experience, Paul Hammer said help from the franchisors was integral in getting their Columbus operation going.
"Both of us had quit our jobs," he said. "We had landed on the beach, burned the boat and there was no going back. We knew it would be a challenge, as there are multiple trades involved, but they helped us keep our mistakes to a minimal and the risk a lot lower than if we had done this on our own."
Since then, Bell said the Hammers have returned the favor by being good to other members in the system.
"Paul has participated on the franchise advisory council and has been willing to speak with franchise candidates," she said. "He's been a mentor to other franchisees in our system, and there's a willingness from both of them to make the franchise system better across all locations."
In the last several years, that franchise system has gone through a rebrand, when Ace Hardware came into the picture. Though they weren't selling at the time, the Bells were first contacted by Ace in 2017, when the company was showing interest in getting a service field operation started.
Related: Ace Hardware buys, re-launches Handyman Services
"We reengaged later in 2018 and went through about a year-and-a-half of due diligence before Ace acquired Handyman Matters," Bell said. "They bought the franchise system with 119 territories in 28 states and bought our local operations in the Denver market."
Paul Hammer called the change "fantastic."
"Ace took care of rebranding our vehicles and everything like that while we took care of everything on the ground. Ace has been a wonderful company to work with, and the resources they have, as well as their commitment to making this work, has been great. We have appreciated that. Working with our local Ace stores has also been really beneficial to us. It's having another partner in the community we can work with."
Today, Ace Handyman Services has more than 300 territories across 42 states.