Famed model, beauty contest winner, and actress Halle Berry has starred in dozens of films including X-Men and the James Bond film Die Another Day. Impressive Hollywood career aside, we think Halle Berry's taste in interior design is another of her commendable achievements.
Halle Berry took to Instagram to share her minimalist modern California living room decor, and we're obsessed.
The photo shows Berry snuggled up with partner Van Hunt on a light gray sectional sofa. Behind them, light wooden stairs lead up to a large window covered by sheer white curtains. A black leather chair and an asymmetrical bowl add a bit of glamor the space. Behind the couple, a large black and white painting complements the modern living room design. 
Home decor experts love the styling in Halle Berry's space. 
Interior designer Charmaine Wynter states, 'Halle Berry's living room is a stunning representation of modern coastal minimalism. The combination of whites, weathered wood tones, and gray-blacks creates an airy environment. To contrast the room's relaxed atmosphere, contemporary artwork in breathtaking neutrals adds an unexpected impact. The large low-slung sectional provides plenty of seating and helps maintain the room's light and airy feel.'
Charmaine Wynter is an award winning interior designer at Charmaine Wynter Interiors and applies her design experience to life, sharing her advice with her followers through her Instagram live 'Host-Chatting with Charmaine Live'. Charmaine has been a featured designer on TV shows across North America. 
Artem Kropovinky, an NYC-based interior designer at Arsight, continues 'The essence of this room is in its lack of complexity; it seems to pick essentials over excess. The duo-toned artwork? It's like the room's heartbeat, offering a rich contrast, especially when seen beside those gentle, airy drapes.'
Based in New York, Artem Kropovinsky, founder of Arsight, has a decade of extensive and considerable global design experience. Prioritizing minimalism, sustainability, and authenticity, Artem, alongside his team of professionals, works on projects in the US and worldwide.
Design experts further love the way natural light interacts with the contemporary living room. Artem Kropovinky states, 'As soon as you're inside this setting, there's a sense of vastness hard to miss. The way the sun's rays mingle with the muted shades is akin to a comforting embrace.'
Interior designer Charmaine Wynter continues, 'Ample natural light streams in through the large windows while the weathered wood-toned flooring adds a beautiful organic touch.
Finally, designers love that the minimalist energy creates a warm and calm energy in the white living room design. 'A standout? That timber flooring. It gives off both a welcoming and radiant feel,' says Artem. He continues 'All in all, every nook and cranny feels like it's been curated with purpose, turning the space into a serene spot for some quiet time or deep thought.'
'This is an ideal spot to relax and breathe,' adds Charmaine Wynter.
Find your perfect space for relaxation and breathing by emulating Halle's neutral living room idea with sheer white curtains, a light gray sectional, and an organic-looking bowl.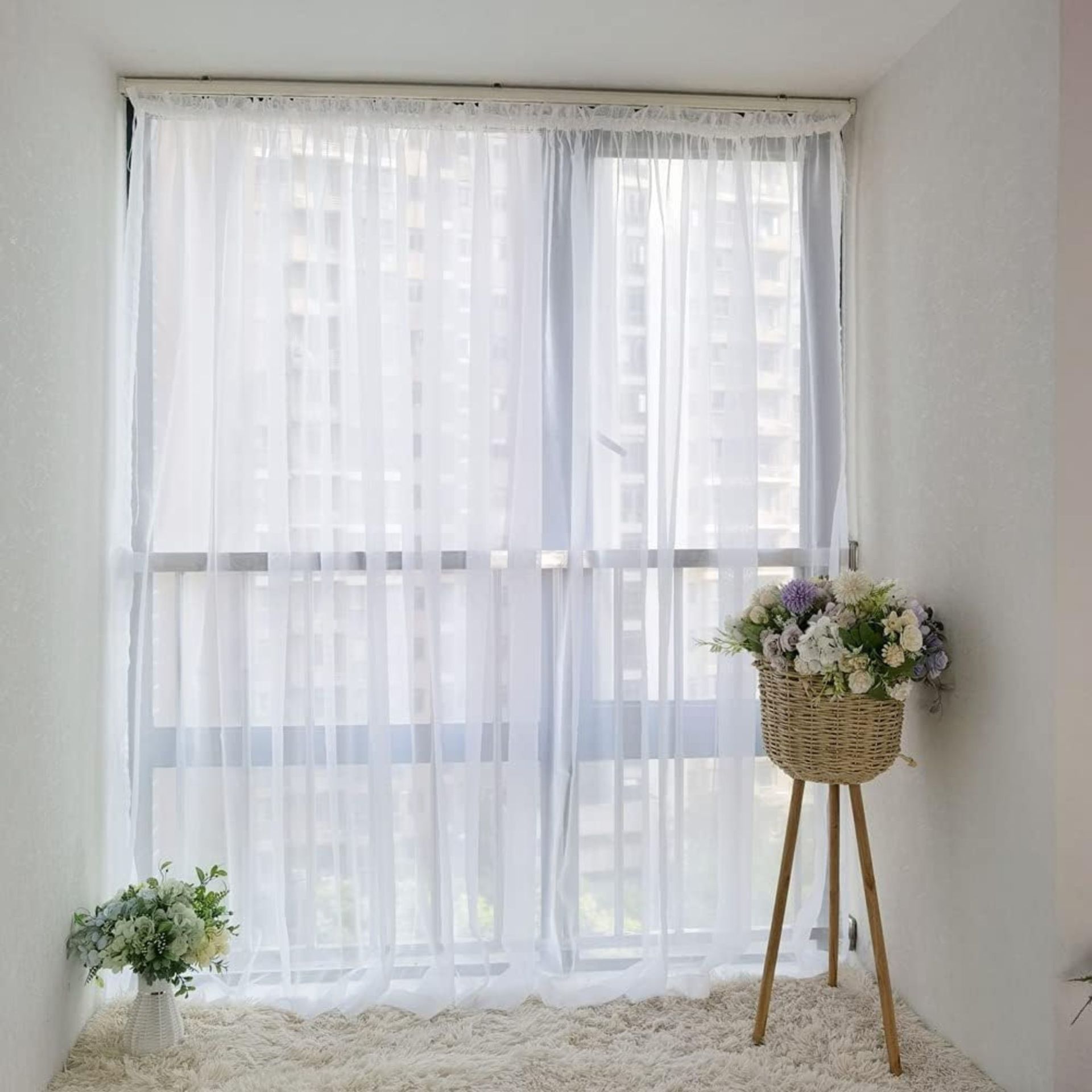 These transparent and lightweight drapes are perfect for a California minimalist space. Available in several sizes to fit any window.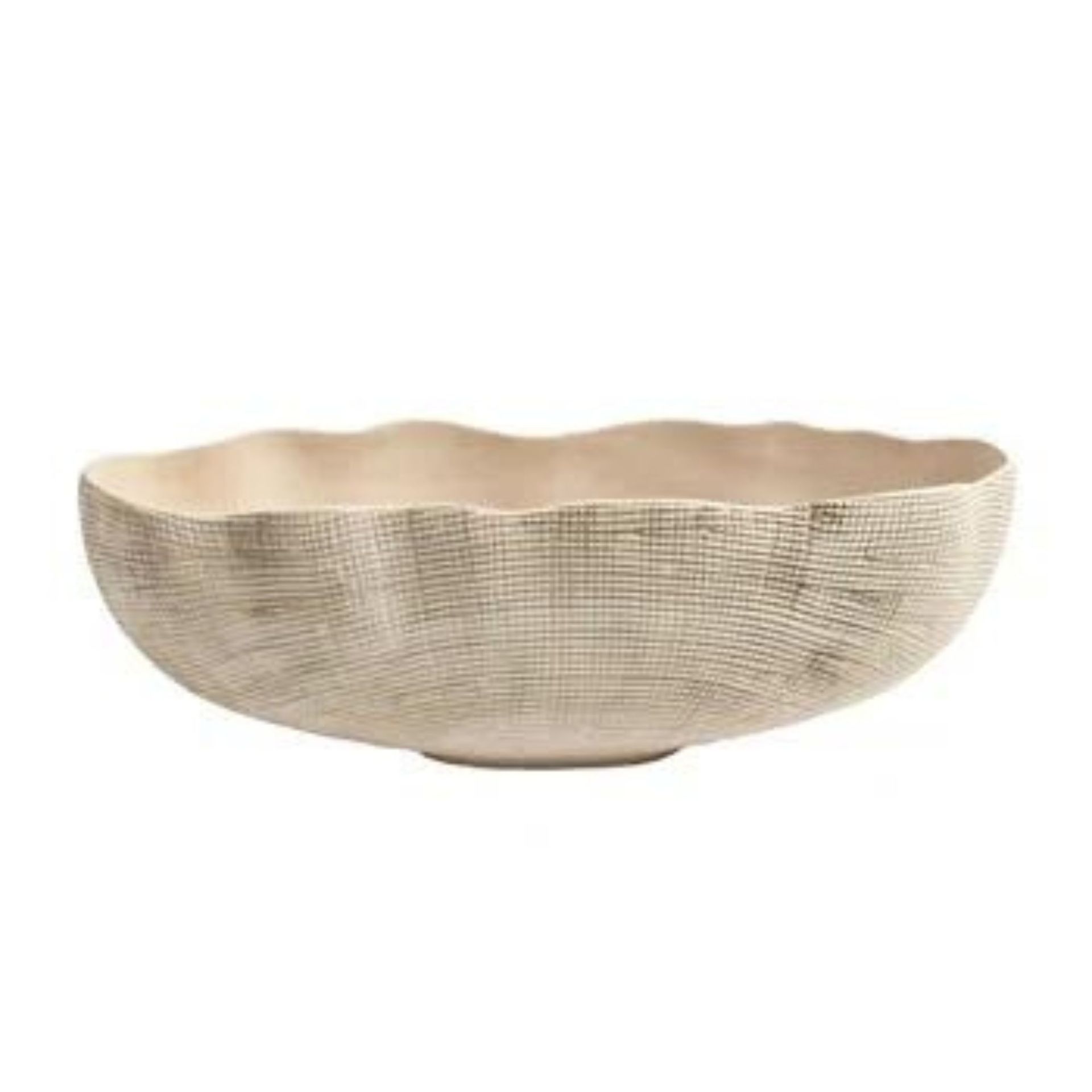 This decorative ceramic bowl is cream with tan undertones. Its textural and asymmetrical fashioning makes it perfect for adding a bit of style to any room.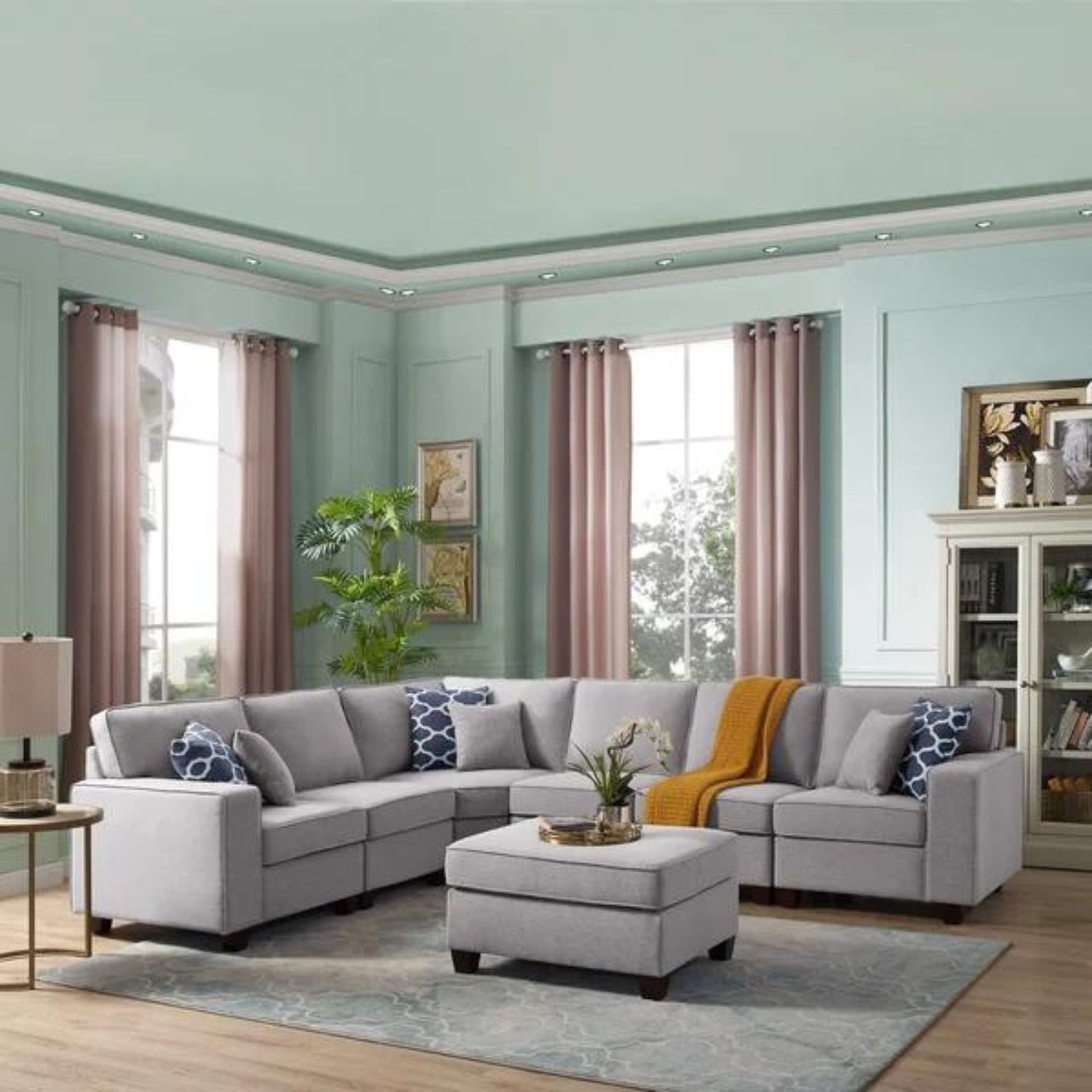 This 7-piece upholstered sectional is perfect for easy living room relaxation. It is completely modular so you can create the perfect living room for your needs.