Castro residents in search of freshly made dumplings can now order them at Dumpling Kitchen (544 Castro Street).
Dumpling Kitchen opened Wednesday in the former Puerto Vallarta-themed Papi Rico restaurant space, which closed in 2019 after less than two years.
Hoodline broke the news of the incoming restaurant back in July — and Dumpling Kitchen shouldn't be confused with Dumpling House at 335 Noe Street, which opened in 2019.
Now after a brief remodel which included fresh paint, new furniture, and decorations, Dumpling Kitchen is ready to serve its customers.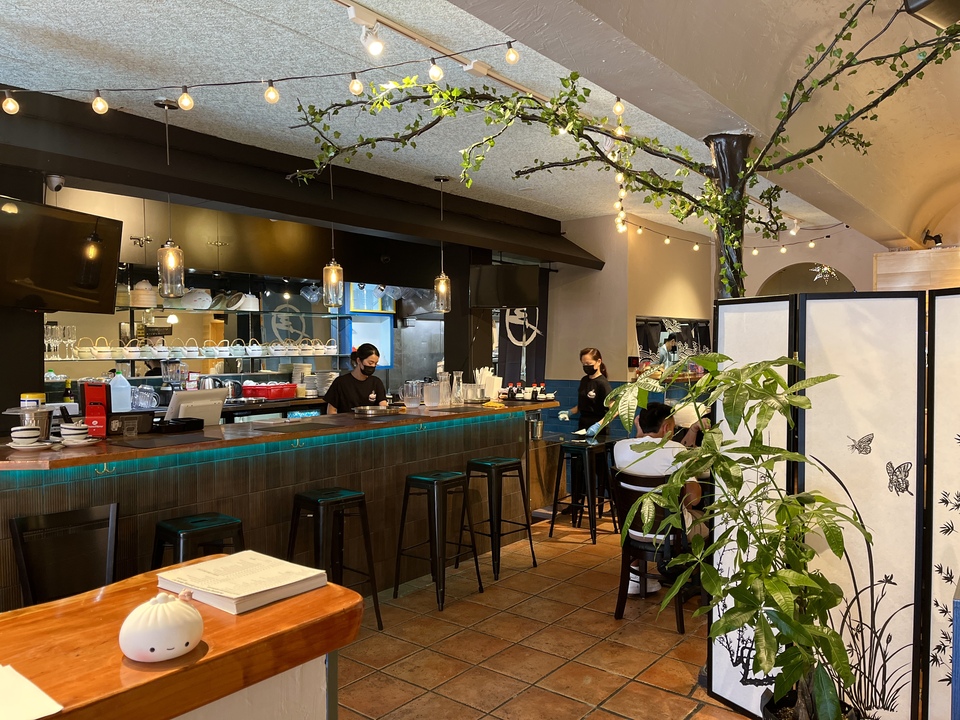 Dumpling Kitchen is now open at 544 Castro St. | Photo: Steven Bracco/Hoodline
San Francisco residents may already be familiar with Dumpling Kitchen — its first location in the Outer Sunset at 1935 Taraval Street (between 29th and 30th avenues) has been open since 2011.
Dumpling Kitchen is currently owned by Michael Shao, who's operated the restaurant since 2019.
"Dumpling Kitchen serves Shanghai cuisine," said manager William Tao. "Most Chinese restaurants in San Francisco serve Cantonese food or Northern China cuisine."
Dumpling Kitchen's signature dish, dumplings, are freshly made by hand at the restaurant. During the remodel, the restaurant converted Papi Rico's former shower room into a dumpling station where guests can watch dumplings being made fresh.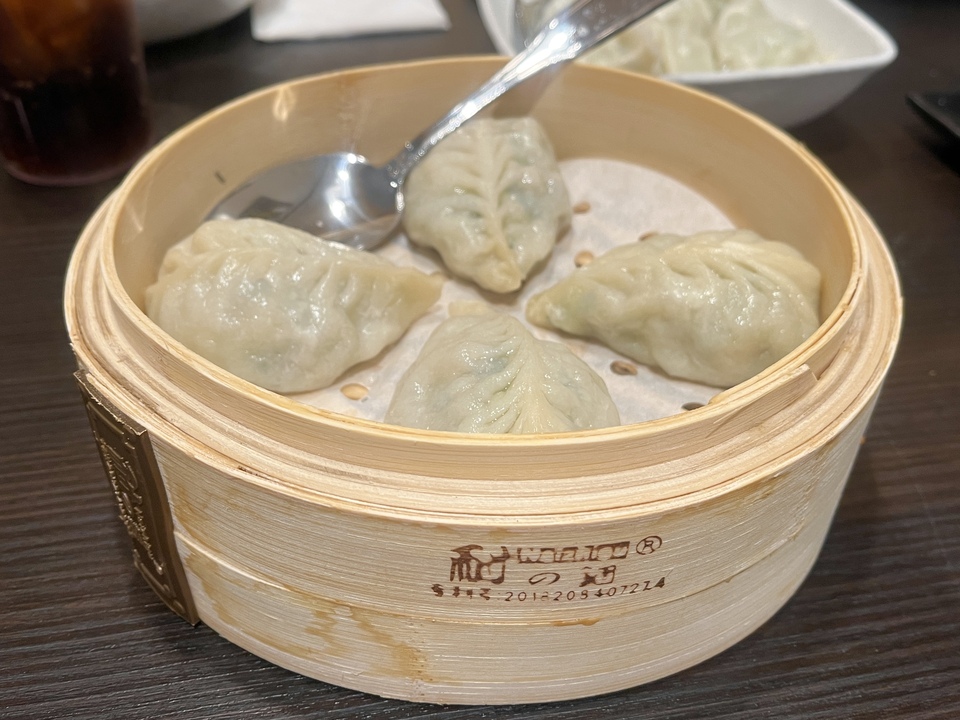 Dumpling Kitchen's vegetarian dumplings. | Photo: Steven Bracco/Hoodline

Dumpling Kitchen's fish and chive dumplings. | Photo: Steven Bracco/Hoodline
Additional menu options include sweet vinegar spare ribs ($14.80), Dongpo braised pork ($16.80), Sichuan shredded pork with garlic sauce ($14.20), and mapo tofu ($13.80). Lunch specials are also available daily from 11 a.m. until 3 p.m.
Dumpling Kitchen's recipes and ingredients are all created by dim sum master chef Tong Gang Wang (Chili House) at their Foster City test kitchen where they also sell frozen dumplings.
Dumpling Kitchen has applied for a beer and wine liquor license and is currently awaiting approval from the California Department of Alcoholic Beverage Control.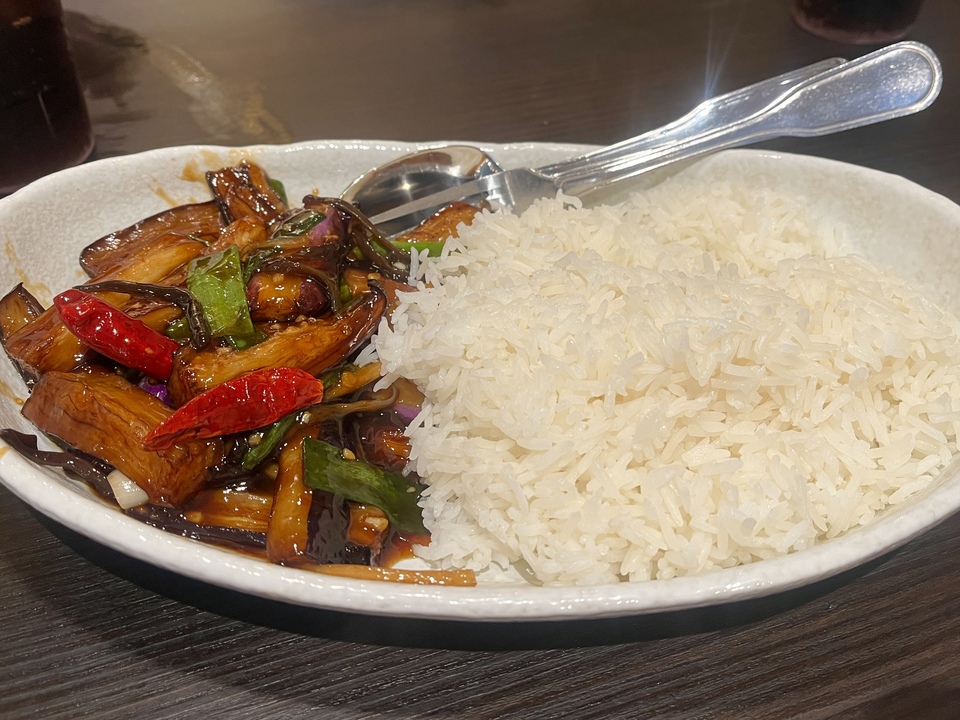 Dumpling Kitchen's eggplant in garlic sauce over rice lunch special. | Photo: Steven Bracco/Hoodline
Diners can enjoy their food in the front dining room, in the back dining area, and outside on the rear patio. Some of the bright colors and a mural depicting a Puerto Vallarta beach landscape still remain from Papi Rico's days. Tao tells Hoodline they plan to repaint the front of the building in the coming weeks.
Tao says that they are currently applying for a Cafe Tables and Chairs permit to add sidewalk seating. There are no plans at this time to add a Shared Spaces program parklet platform on the street.
The space at 544 Castro has seen a great deal of turnover in the 11 years since Nirvana closed there in 2011. Since then, it's housed three short-lived restaurants: Dancing Pig, Dante's Table, and Papi Rico.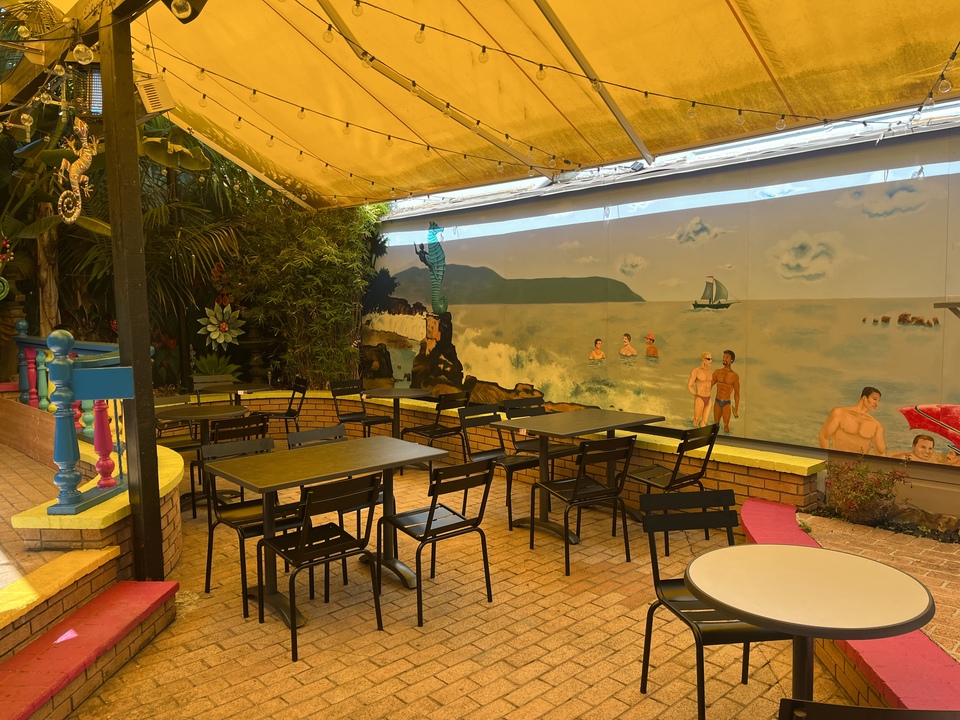 The back patio space at Dumpling Kitchen still includes some nods to Papi Rico. | Photo: Steven Bracco/Hoodline
Dumpling Kitchen's opening fills one of many storefront vacancies along the 500 block of Castro Street. Earlier this month plant shop How's it Hanging (548 Castro) opened and in May, art pop-up Queer Arts Featured opened in the former HRC Store.
Ground floor retail vacancies continue to plague the Castro, and the 500 block of Castro Street alone has six vacancies. Earlier this year the Levi's Store (525 Castro) and Sunglass Hut (511 Castro), nursery and garden center Hortica (566 Castro) closed. 
Spaces formerly occupied by Puff 'n Stuff (504 Castro), Dogo Love (541 Castro), and Under One Roof (541 Castro) remain vacant.
---
Dumpling Kitchen is open on weekdays (closed Tuesday) for lunch from 10 a.m. until 3 p.m. and from 5 p.m. until 9:30 p.m. for dinner. Dumpling Kitchen is open on Saturday and Sunday from 10 a.m. until 9:30 p.m.