If your question is how do I make my room cozy on a budget, you'll be delighted to know that there are plenty of options that will make it warm and welcoming without the project costing much.
Coziness can come from the colors you select, the finishes you pick, the materials you introduce and even the decorative accessories you display and there are a whole host of ways to create the warming ambience you desire.
We asked interior designers to share the secrets of making a room cozy on a budget and they've suggested strategies that can work for spaces around your home and whatever your preferred aesthetic.
How do I make my room cozy on a budget?
'At its core, coziness is a feeling. A feeling of safety, warmth and comfort,' says Yvonne Keal, senior product manager at Hillarys (opens in new tab). Working with color, texture and lighting can make a room snug, and that needn't involve a big spend. This is how to create a cozy room or cozy corner on a budget.
1. Introduce a piece of dark wood furniture
Revamping pre-loved furniture in dark wood is a budget-conscious option and introducing an old design to a room can give it the cozy appeal you're looking for.
'Incorporate something brown,' recommends Jena Salmon, principal owner at Jena Salmon Designs (opens in new tab) and leading designer at nonprofit Dwell with Dignity (opens in new tab)'s 2022 Thrift Studio (opens in new tab). 
'If a piece has good lines and is built well, it is always worth refreshing. Many pieces are not crafted and built the way they used to be. I believe every home should have a brown piece of furniture – it grounds the room and gives the room warmth.'
2. Make walls tactile
Prefer neutral color palettes? Then consider using a textured wall ideas to achieve a cozy feel in a room.
'Textured fabric wallpaper in a patterned cream or jute effect beige, is a great way to create a warm and homey feel within your space,' says Courtney Osborne, interior designer & co-founder of Nixon & Co (opens in new tab). 
To keep your spend down, it doesn't have to be used all around a room to achieve the desired effect. 'You can use wallpaper at the back of alcove shelving, or to create a feature wall or to back glass cabinets,' she says.
3. Bring in a wool check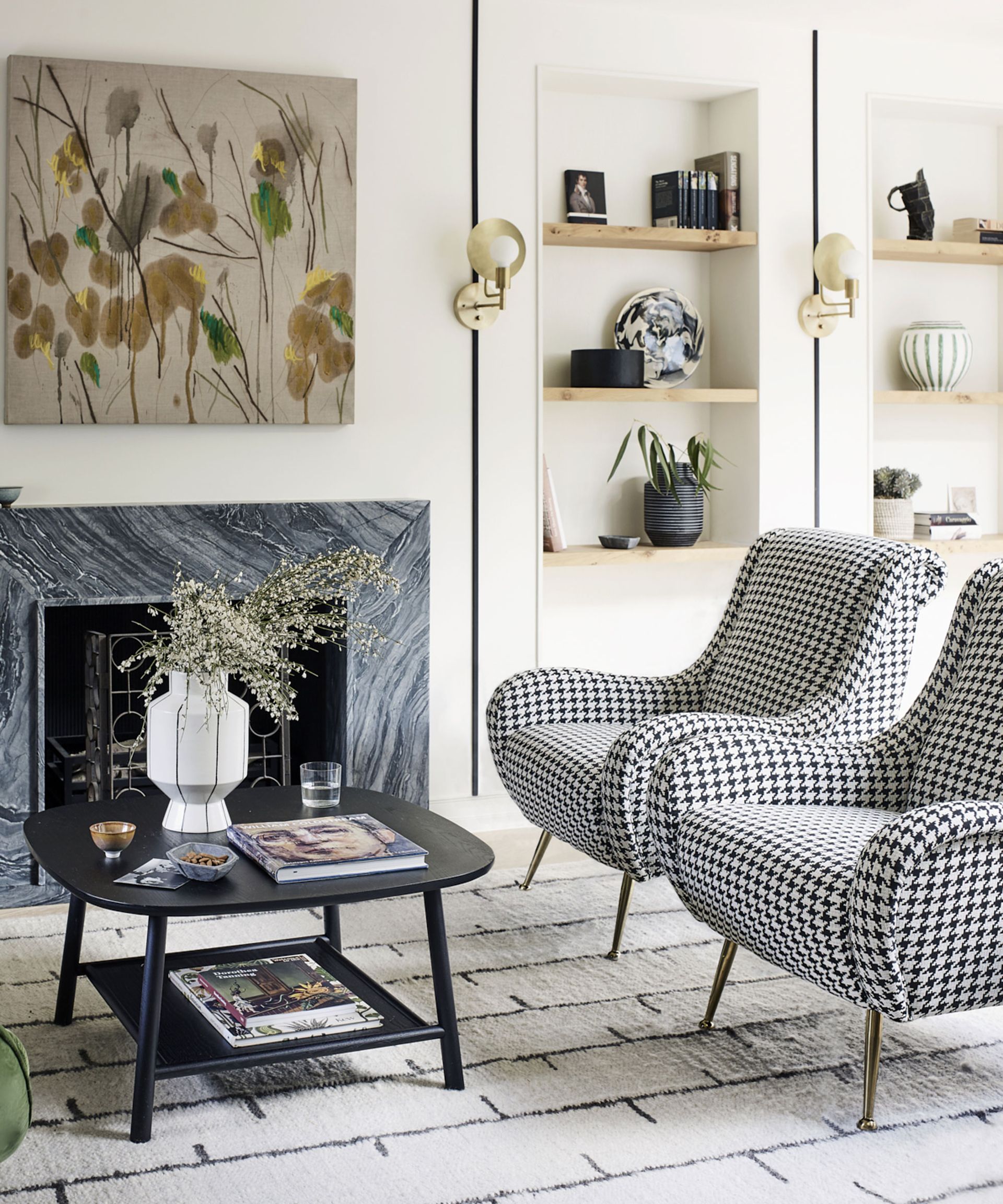 If there's one motif and fabric combination that says coziness, it's a wool check – and that can be added in the form of less expensive elements of a room design. 'Pillows, rugs, and home textiles will make your guests feel cozy as soon as they enter a room,' says Camilla Douraghy Fischbacher, creative director, Christian Fischbacher (opens in new tab).
'Don't be afraid to mix and match colors, patterns, and materials but, in fall/winter, I don't think anything beats a traditional and timeless wool check in a cozy living room or cozy bedroom,' she advises.
4. Think natural
Natural materials can make a room feel beautifully warm and relaxing, but they don't have to be used for sizeable areas or large pieces of furniture to work their magic.
'When it comes to making a room feel cozy, natural materials in neutral tones are a great way of warming up a space and adding texture and, all importantly, character,' says Tom Rutt, founder, TR Studio (opens in new tab). 
'Think natural timber accents in the form of pieces of objet or small side tables; cushions in linen or bouclé; organic class or pottery vases; and adding in some greenery such as a fiddle leaf or olive tree. Each of these individually or together can make a room feel welcoming and cozy without costing the earth.'
5. Add in a table lamp
'Lighting can instantly transform and illuminate a room to create a comfy space,' says Tanu Jandu, interior designer at Catherine Wilman Interiors (opens in new tab). 'This can be achieved by using different types of lighting from focal pendants to dimmer lamps. Directional lighting can be used to enhance key furniture pieces by adding focal lighting. 
But if you don't have the funds for a whole new lighting scheme, coziness can still be created, she explains. 'Lamps also can be used to add a soft focus and create a warm ambience to any room in a home.'
7. Make it cozy with meaningful accessories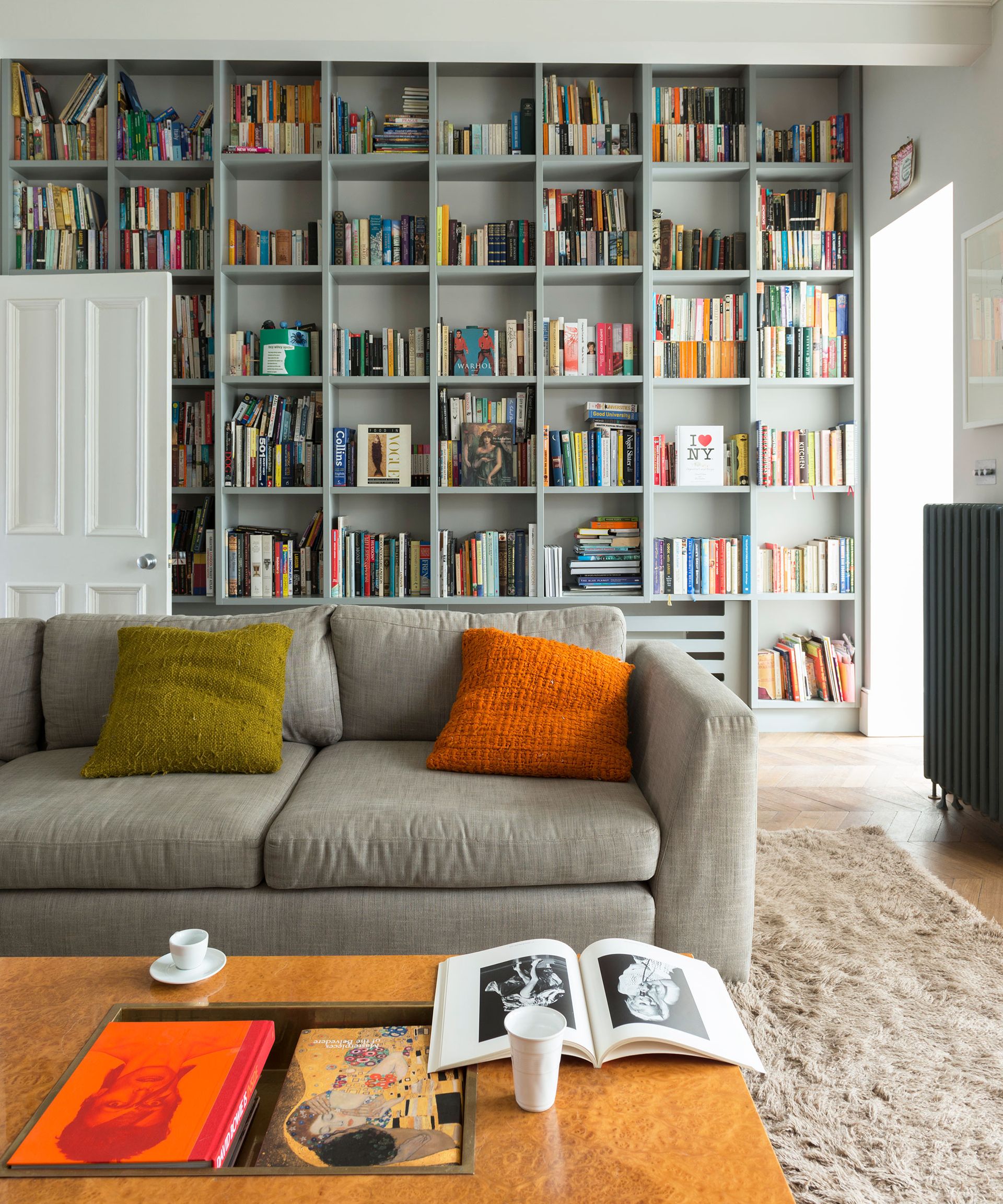 Never mind on a budget: there's a free-of-charge way to make a room cozy. It's all about the mood of the space.
'Display your belongings and keepsakes with love and pride; seeing things that remind you of a previous vacation or a market you once visited with a friend warms the heart and makes for a happy cozy home,' says BIID registered interior designer Naomi Astley Clarke (opens in new tab).
A console or coffee table as well as shelves can be used for a display of treasured pieces; books can be moved to the rear of shelves to make room for them and avoid the need to invest in expensive new furniture.
6. Change light color
There's another way that lighting can transform the feel of a room while keeping your spend low: swapping to glass shades.
'Glass lighting can add a lot of coziness to room with the light bouncing and reflecting across the surface of the glass to add warmth and sparkle,' says Victoria Rothschild, co-founder, Rothschild & Bickers (opens in new tab). 'Colored glass lighting in yellow-based colours such as amber can also add a sunny warmth and cozy element to a room when lit or unlit.' 
8. Fall for velvet's charms
Velvet decor is amongst the coziest of fabrics, and with a generous budget you might choose it for the upholstery of a couch or armchair. But with a reduced budget, add it to your seating in the form of pillows to create inviting tactility.
The fabric can be made from cotton, silk or synthetic fibers. 'Polyester velvets are cheaper,' says BIID registered interior designer Eleonora Romano of Romano Interior Architecture (opens in new tab), but you may find that as pillows are smaller items you can spend a little more and get durable and luxurious cotton velvet designs.
9. Warm with paint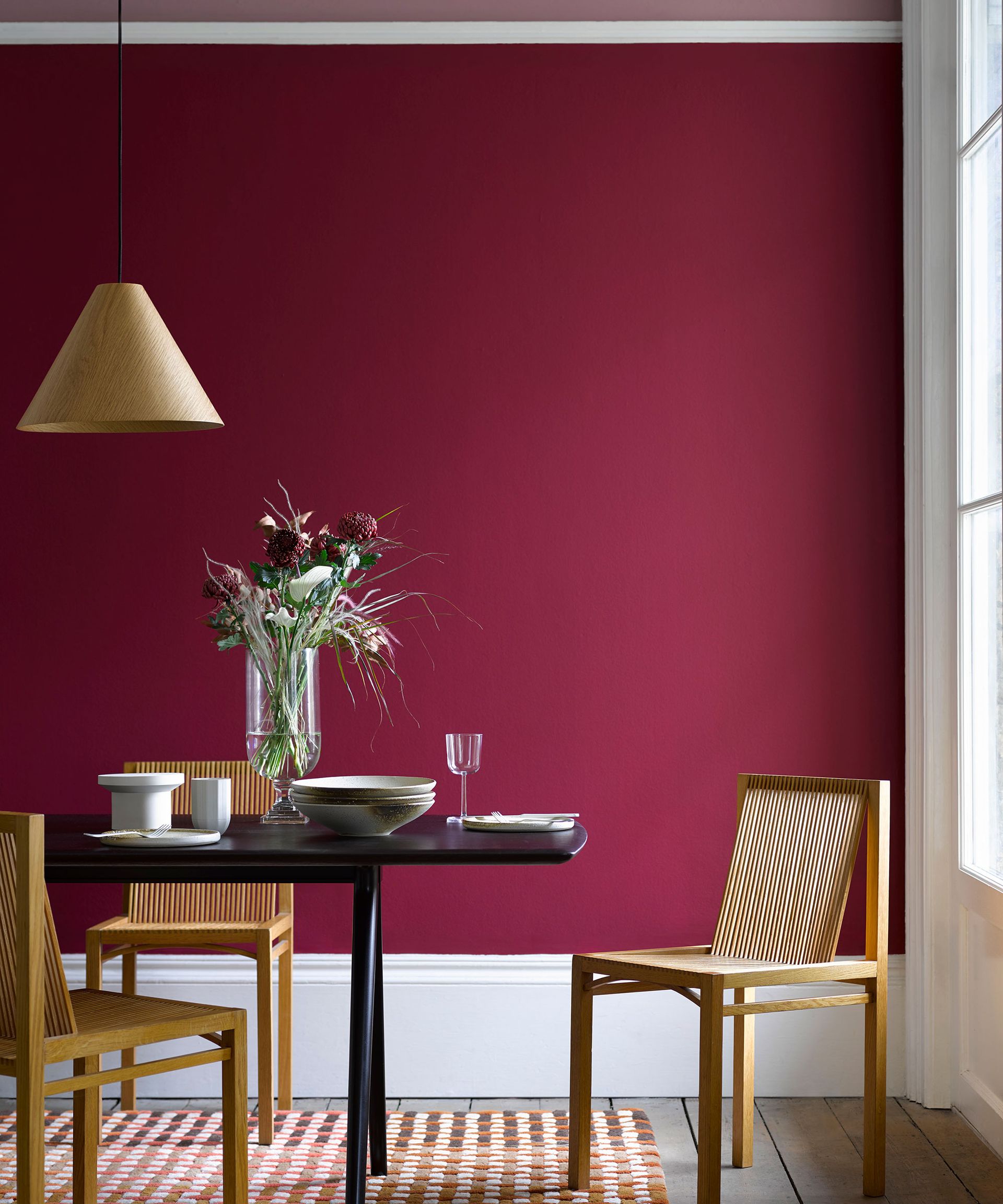 Changing the wall color with paint is a way to boost coziness at low cost. 'Paint is the quickest and most effective way to add instant impact and change the mood and atmosphere of a room,' says Justyna Korczynska, senior designer at Crown (opens in new tab). 'The darker the color, the more light it absorbs – so reds, plums and terracottas will visually bring walls inwards making a room look warm and inviting.
'Any color that is made up primarily of red or orange will make a room seem much warmer,' she adds. 'Using two or three of these colors together will create a warm palette with tonal interest. Many think that red and orange clash, but they do in fact work brilliantly together.'
10. Paint wood for rustic warmth
Dark paint shades are not the exclusive route to a coziness. 'If you're a fan of the modern rustic aesthetic, white-painted reclaimed timber creates a wonderfully cozy look,' says color and paint expert Annie Sloan (opens in new tab).
'If you're on a budget, painted white or gray floorboards are a practical and cost-effective way to dip into pale flooring. Just don't forget to lacquer to keep footprints at bay.' Use paint to refresh and cozy up reclaimed wood paneling, too.