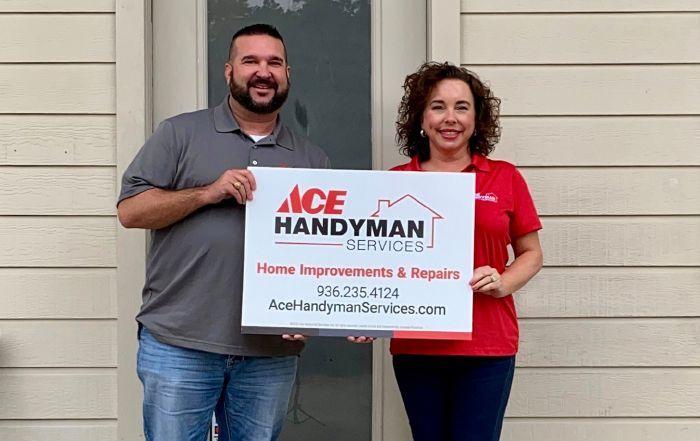 Ask Terre Albert what has been the biggest reason for he and his wife's success as multi-unit franchisees, and the Ace Handyman Services owner responds quickly and decisively with a single word.
"Marketing," he said. "That, plus, being in the right place at the right time with a great brand."
Albert knows all about the power of marketing a new business. Prior to taking over ownership of three existing Ace Handyman Services locations just outside of Houston with his wife, Amy, in 2021, he worked 20 years in the theme park and entertainment business. As chief operating officer of Grand Texas, he helped launch and develop a new amusement park in New Caney, Texas. Prior to that, he was the CEO and general manager of the Texas Renaissance Festival in nearby Todd Mission for nine years.
Albert's extensive resume also includes 11 years as director of marketing, sponsorship and special events for Sam Houston Race Park.
"The one thing I know well is marketing," he said. "So, when Amy and I first discussed going into business for ourselves, and taking over a franchise territory in the Houston market with Ace, and I saw how little the previous owner was marketing the business, I told Amy we can do a lot better. I said, 'Do you trust me? Do you believe in my 20 years of marketing experience?'"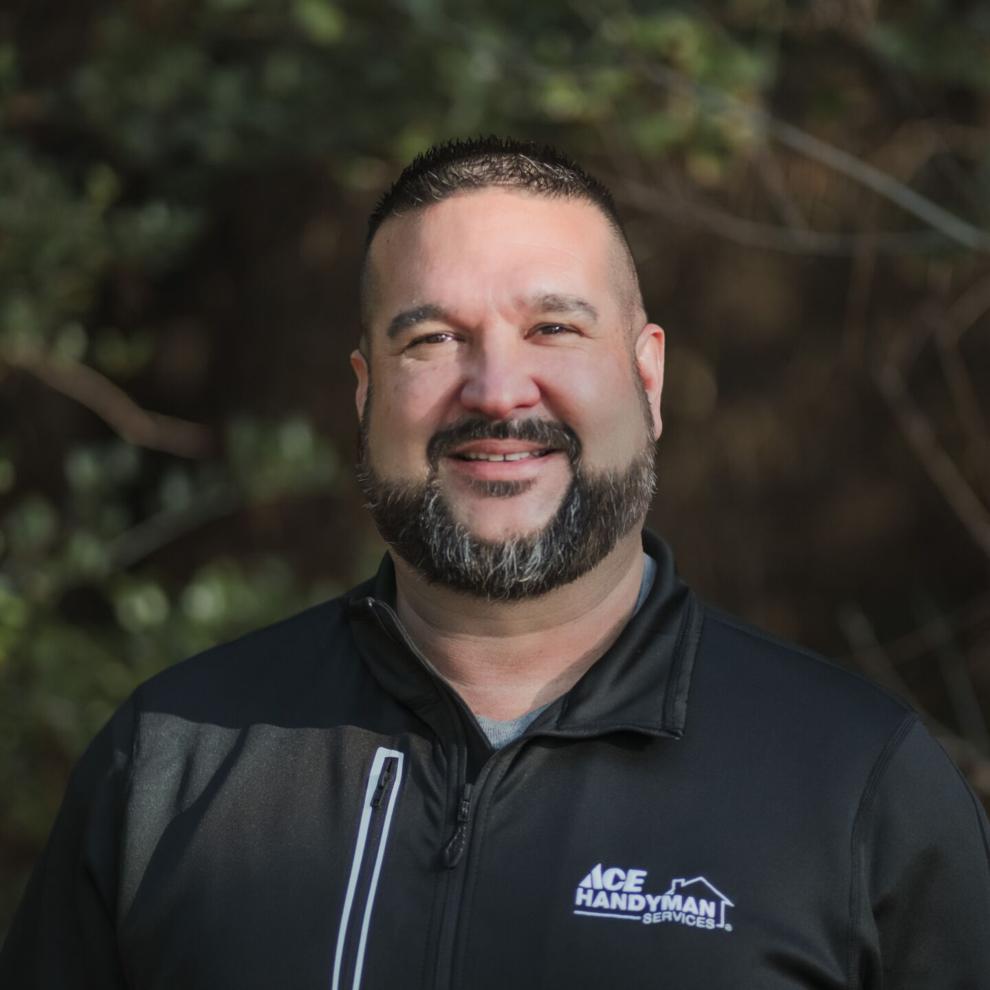 Owning three Ace Handyman Service locations in and around the upscale and rapidly growing community of The Woodlands and the city of Magnolia, both just north of Houston, has certainly been a major contributor to the Alberts' franchising success. They have been recognized by Ace Handyman as one of the top operators in the system with 242 percent growth in sales since taking ownership of their units in 2021.
Following through with an aggressive marketing plan and not being afraid to test new advertising methods has been equally instrumental in growing the business, Albert said.
The couple noted the majority of their work comes through their business website, but a big percentage of that traffic is originating from home service sites like Angie's List and Thumbtack, along with the Waze GPS navigation app. They also said they are getting a lot of work now from realtors in the area looking to get homes ready to sell.
"It's all over the place, the kinds of requests for work we get. Anything from simple stuff like wall and ceiling repairs to bigger projects like finishing a media room and our master carpenters building pergolas," said Albert, adding they are usually booked three weeks out with their nine craftsmen.
For Ace Handyman Services as a system, the story has also been one of rapid growth. It started franchising in 2020 and now has 355 territories open in 47 states with another 30 sold and in the process of being onboarded and opened, according to Colette Bell, co-founder and vice president of development who launched the Colorado-based company with her husband in 1998.
Ace Handyman, which was acquired by Ace Hardware in 2019 and was originally known as Handyman Matters before a rebrand, moved up 64 spots to land at No. 364 on this year's Franchise Times Top 400 rankings. With systemwide sales of $80 million in 2022, Bell said the brand is targeting a growth rate of about 70 to 80 new territories a year.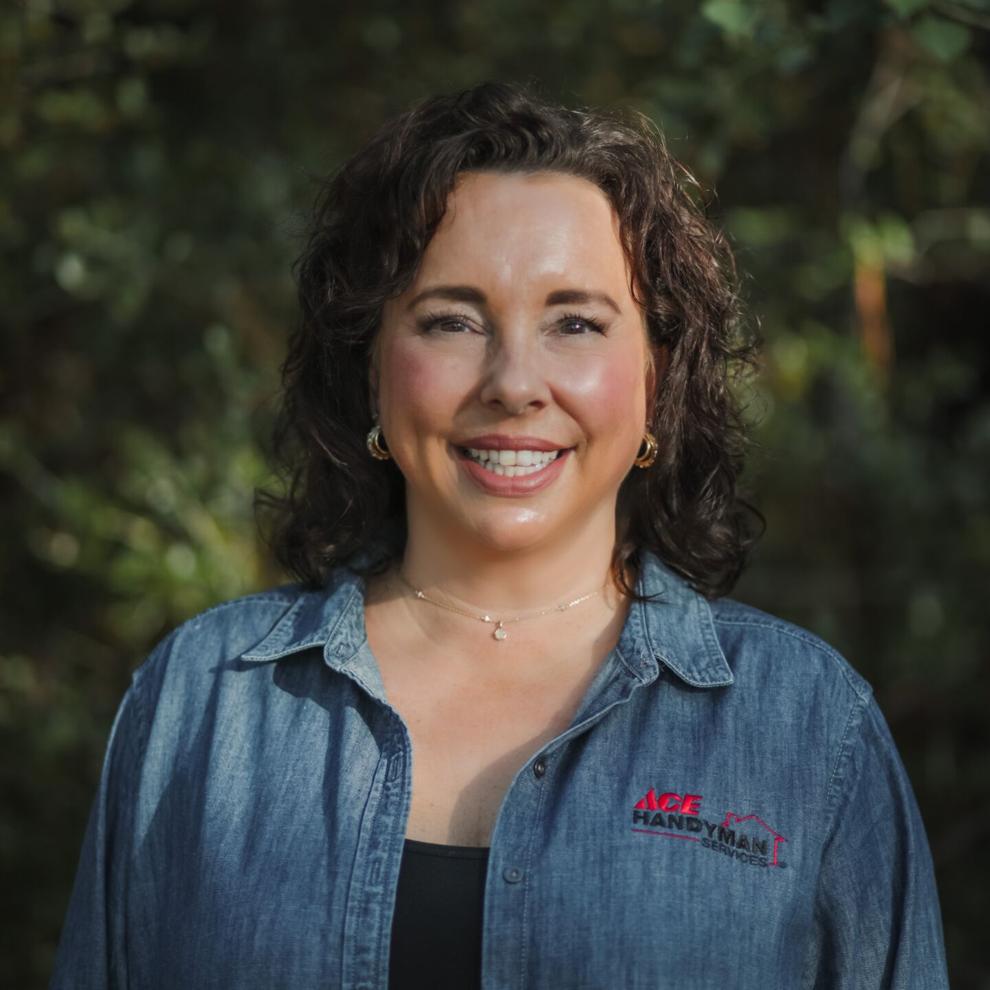 The Alberts said they are pleased with the support they get from Ace Handyman. Amy Albert, the CEO, said she has near daily contact with her franchise support specialist and gets updated regularly about systemwide changes being made. She has also been asked to participate in Ace Handyman University conference calls each month with new franchisees to answer questions they have about running their business. 
"We also do regional calls with our Texas and Oklahoma teams once a month where we go over different subjects like how much we're paying for workman's comp. We also share marketing ideas," Amy Albert said. "In a recent call we all agreed to throw money into a big marketing campaign with one of the big radio stations.
"We do it because we want everyone to succeed. We're better when we work together," she said.