Quiet luxury might be the current most talked-about aesthetic, but another 'quieter' furniture trend has been at the forefront of our agenda this year – curves!
Forget sharp angles and rigid lines. The latest furniture designs take inspiration from classical architecture to riff on the circle. 
In Gwyneth Paltrow's living room, designed by Brigette Romanek, the sociable seating area is defined by its clever use of curves and crisp lines, patterns, and tones. It is a furniture trend that places emphasis on the home as an inviting space, used for socializing and relaxing. 
In a conversation with Architectural Digest, interior designer Brigette Romanek spoke about Paltrow's vision for her home: 
'Gwyneth was more interested in substance than style per se. Yes, it had to be pretty, but she was most concerned with things like mood and movement,' says Romanek. It was a no-brainer that curvaceous design would be at the forefront of her plans.
Full-on voluptuous or gently rounded, curved furniture and fittings will lift the layout and soften the overall look of your living room, adding a bold design focus or a subtle touch of shaping to your décor.
Juliette Thomas, founder & director of Juliettes Interiors says that 'curved furniture, especially sofas and armchairs, will be popular in the new year – bringing a welcome softness to living spaces. These will be adorned in light colors and textured fabrics like shades of white and cream, with bouclé remaining a favorite.'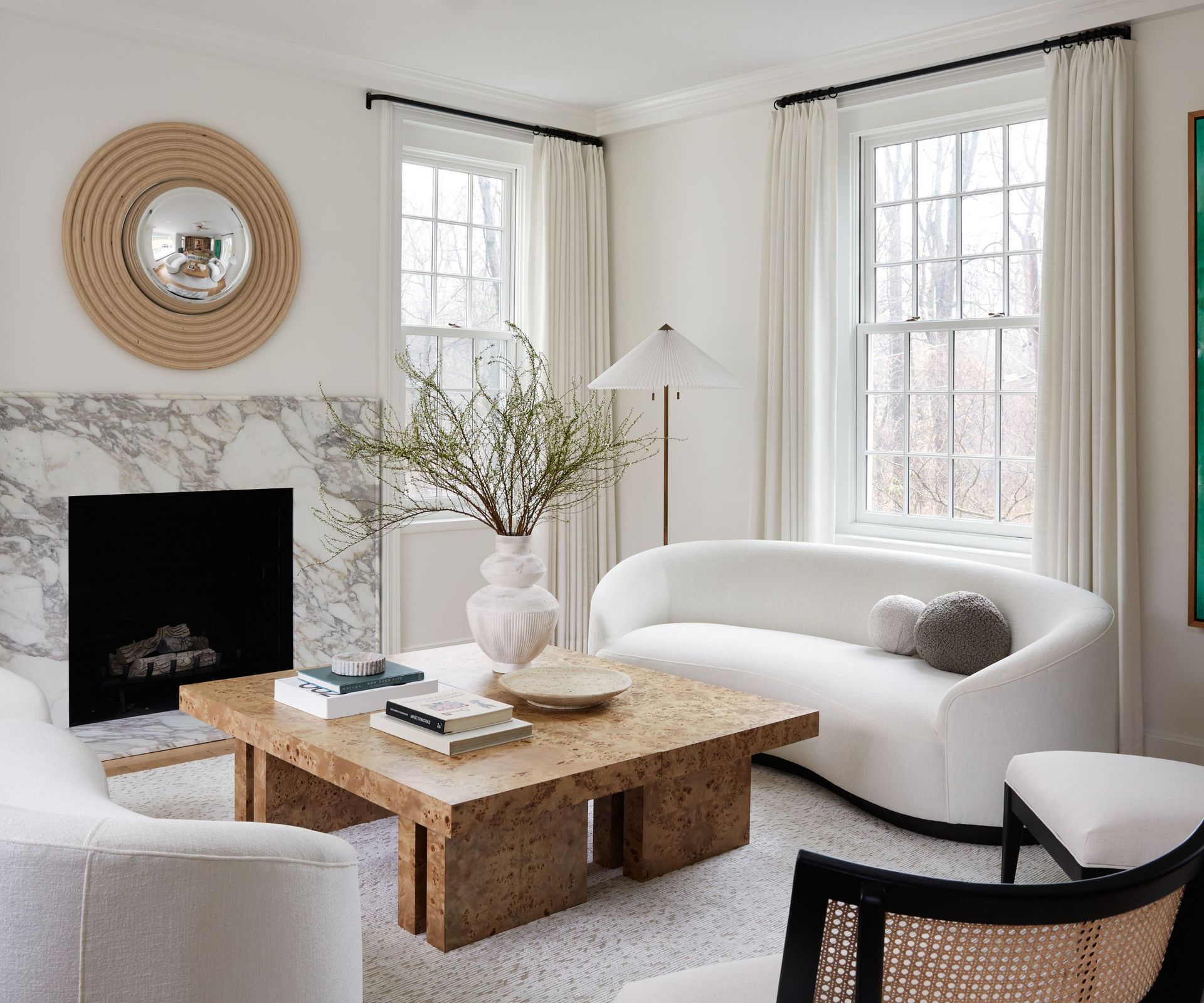 Organic lines are shaping up to be big news in our homes, softening our sanctuaries into more cosseting spaces. 'This trend is all about creating a cocooning environment that will help you unwind physically and mentally,' says Mandarin Stone's creative director Louisa Morgan. Curves are abundant in nature, so there is a biophilic link at play.
'On a simpler level, curves serve as a welcome relief to the straight lines and hard edges typically found in modern and urban dwellings.' Furniture shapes are becoming increasingly refined, almost sculptural in form, thanks to the latest material innovations, and our desire for softer silhouettes.
'Moldings and curves that soften straight lines represent the best of contemporary biophilic design, creating embracing spaces where purity and softness coexist in harmony,' says Sara Ramundo, product design manager, Devon & Devon.
Shop the curved furniture edit
Using curved lines within a home offers a wealth of benefits, including the potential to add both flow and dynamism. Here, our editors have compiled a selection of their favorite curved sofas.