When designing their dream living room, many homeowners have ideas for upgrades that are inspired by the latest trends, opting for bold colors, built-ins, or statement pieces. While initially appealing, these upgrades fail to strike a balance between design and usability and quickly become tiresome, causing regret. 
In order to avoid spending money on trends and living room ideas that are impractical long-term, it's important to consider which dream living room upgrades have their pitfalls in order to make the best decision when planning your living room design.
Our experts have provided the dream living room upgrades that they have observed homeowners often come to regret.
Dream living room upgrades homeowners regret
'We've all been there – that moment when we envision the perfect living room upgrade, only to find ourselves scratching our heads later, wondering what went wrong,' says interior designer, Rudolph Diesel. 'From overly trendy choices to impractical additions, some upgrades can leave us with a not-so-dreamy reality.
'One common misstep I have seen time and time again is over-investing in ultra-trendy pieces. Remember, trends come and go, and what's in today might feel out tomorrow. So, I suggest you opt for timeless elements and inject trendiness with easily replaceable accents. Think about designs you have always loved. Chances are, you will love the aesthetic for years to come.'
Rudolph Diesel is the founder of Rudolph Diesel Interiors, a property marketing and design house based in West London. He has Public Relations qualifications and a BBA in marketing and branding. He is the principal interior designer for prestigious property development firms throughout London.
1. Excessive open concept layouts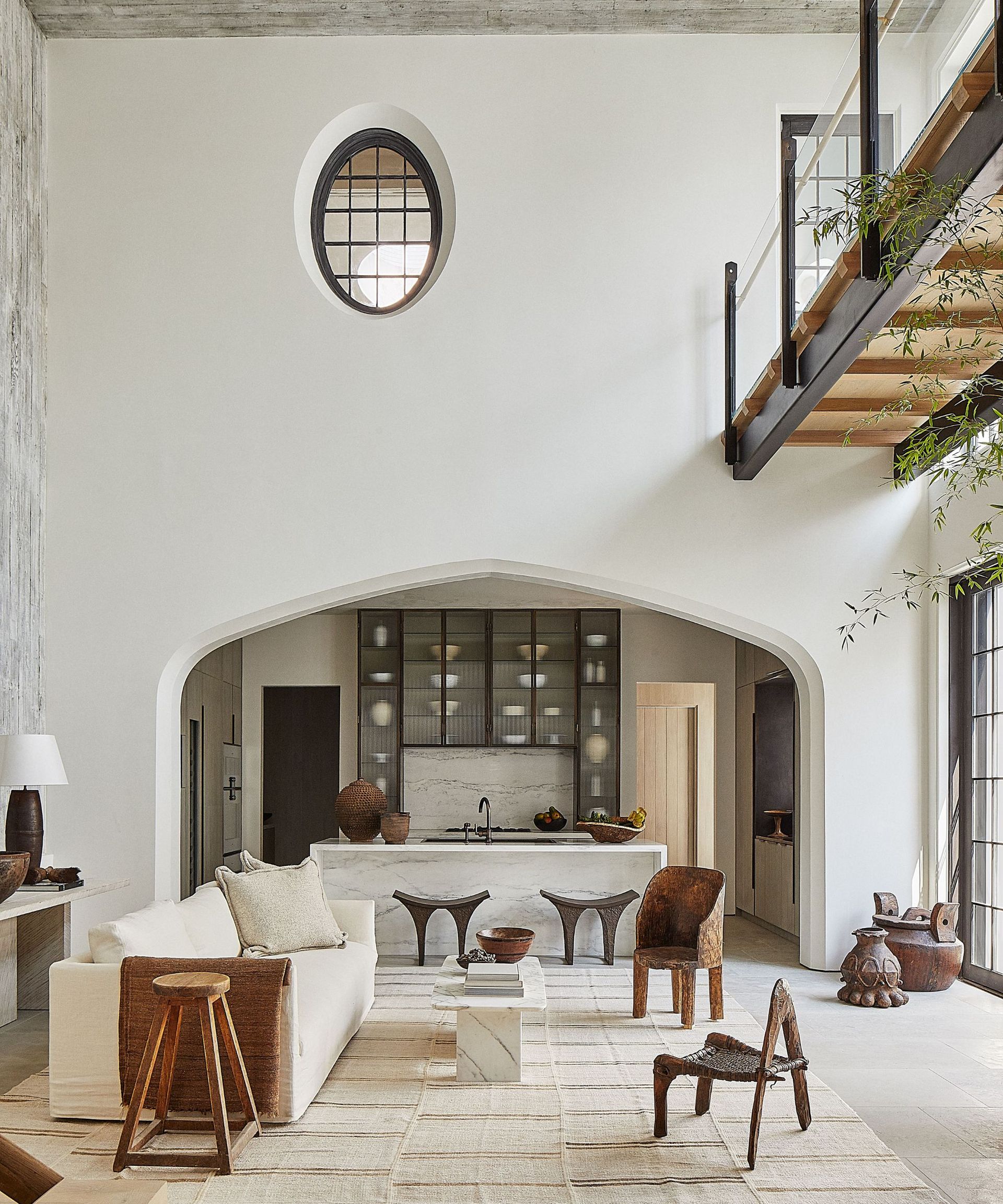 Modern open-plan living room layouts that create a flow between your living room and other areas such as kitchen and dining spaces can maximize space and light, however, it has its downsides.
Ritika Asrani, owner of St Maarten Real Estate says, 'Many homeowners opt for completely open concept living spaces to create a sense of spaciousness. However, this can lead to a lack of defined zones and privacy.' 
For families with different schedules, tastes in music and television, guests to entertain, etc., having an open-plan living space can become impractical and unrelaxing. This can also reduce the sense of coziness that is so important in living rooms.
Since this is quite a permanent fixture, and may involve knocking down some walls, it's important to consider if this option will suit your family's lifestyle. 
Alternatively, you could consider some less dramatic alternatives. 'Instead of going entirely open concept, consider incorporating partial walls, room dividers, or strategically placed furniture to delineate separate areas while preserving the open feel. This allows for flexibility in how you use the space,' suggests Ritika Asrani.
2. Bold colors and wallpaper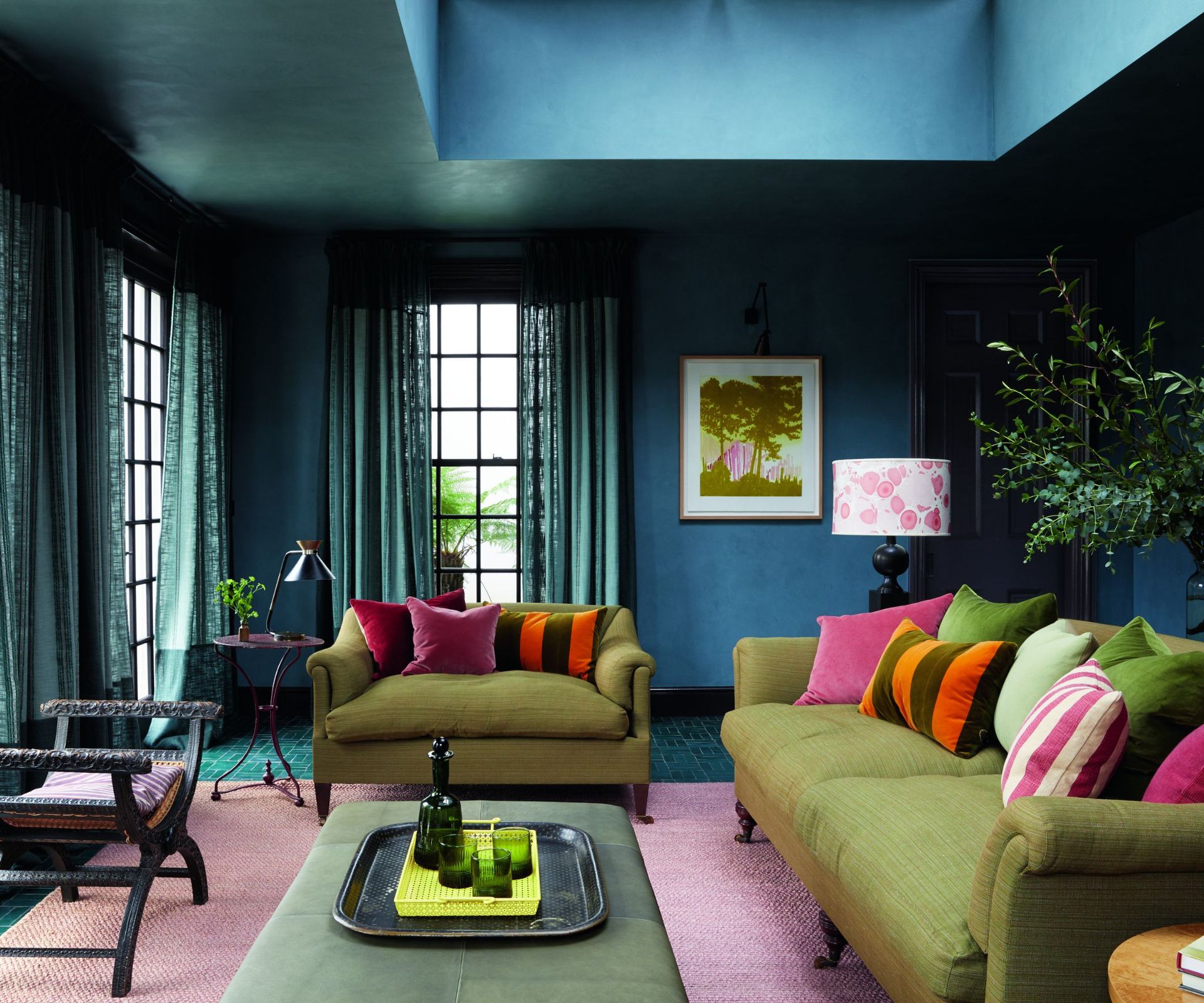 Colorful living room ideas are often an exciting and attractive option, bringing an element of fun and visual interest into your home, but these can quickly feel outdated and tiresome.
While creating a striking colorful living room by incorporating color trends into larger features such as walls, couches, or carpets can be tempting, this can limit the flexibility you have in accessorizing with other colors and updating the overall appearance of the living room. Plus, your choice may quickly become an outdated color trend that you regret integrating so permanently into your living space.
'Here's one many of us fall for – being fooled by the allure of bold colors,' comments  Rudolph Diesel. 'While they can make a statement, they can also dominate the room and quickly become overwhelming. I believe it is wise to introduce bold hues through accessories, like lamps or rugs, rather than committing to large, hard-to-replace items.'
Bold, statement wallpaper trends are another improvement homeowners often regret. While vivid designs may initially appear stylish, homeowners frequently find their tastes change and find them overwhelming to live with long-term.
Prioritize timeless, functional choices that reflect your personal taste and can work for every season and mood.
3. Oversized furniture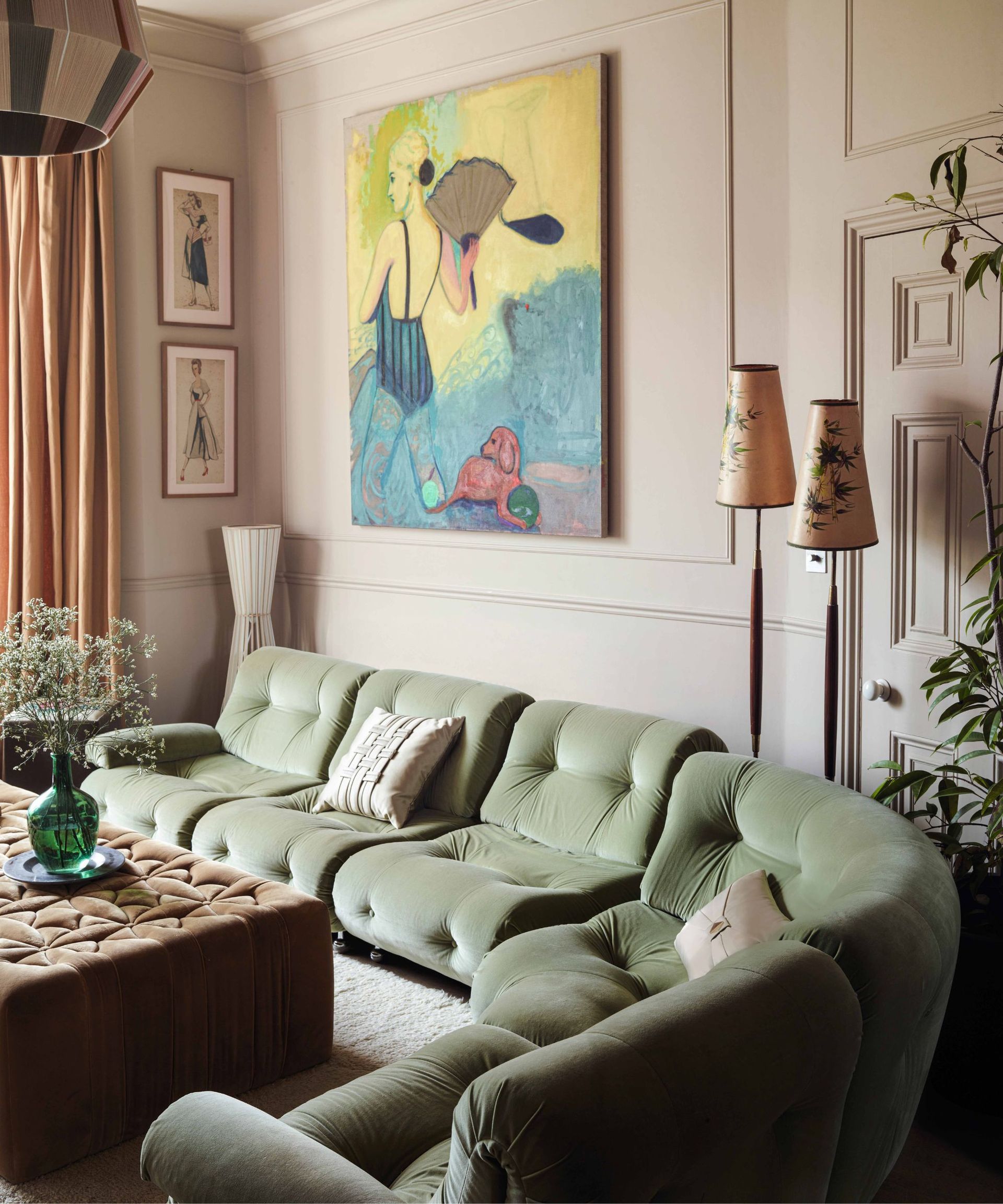 Interior designer, Rudolph Diesel warns, 'Another trap many of us fall into is going overboard with furniture. That grand sectional might seem inviting, but cramming it into a small space can lead to a cluttered and uncomfortable room. It's easier said than done, but try to focus more on functionality and flow over excess seating.'
Large furniture items are an investment, and if the function of your living room and how much space is available are not fully considered, then your living room furniture may end up being impractical, leading you to regret your choice.
Oversized furniture can overwhelm the area and make moving around difficult, and there's nothing worse than having to awkwardly clamber over and around furniture to get through. Although a large couch might seem appealing, it can reduce the appearance of spaciousness and compromise the sense of flow. Consider some living room layout rules that will maximize functionality in order to make furniture choices you won't later come to regret.
Ritika Asrani advises, 'Opt for appropriately sized furniture that suits the proportions of your living room. Modular and multifunctional pieces can provide comfort without
sacrificing space or aesthetics.'
4. Open shelving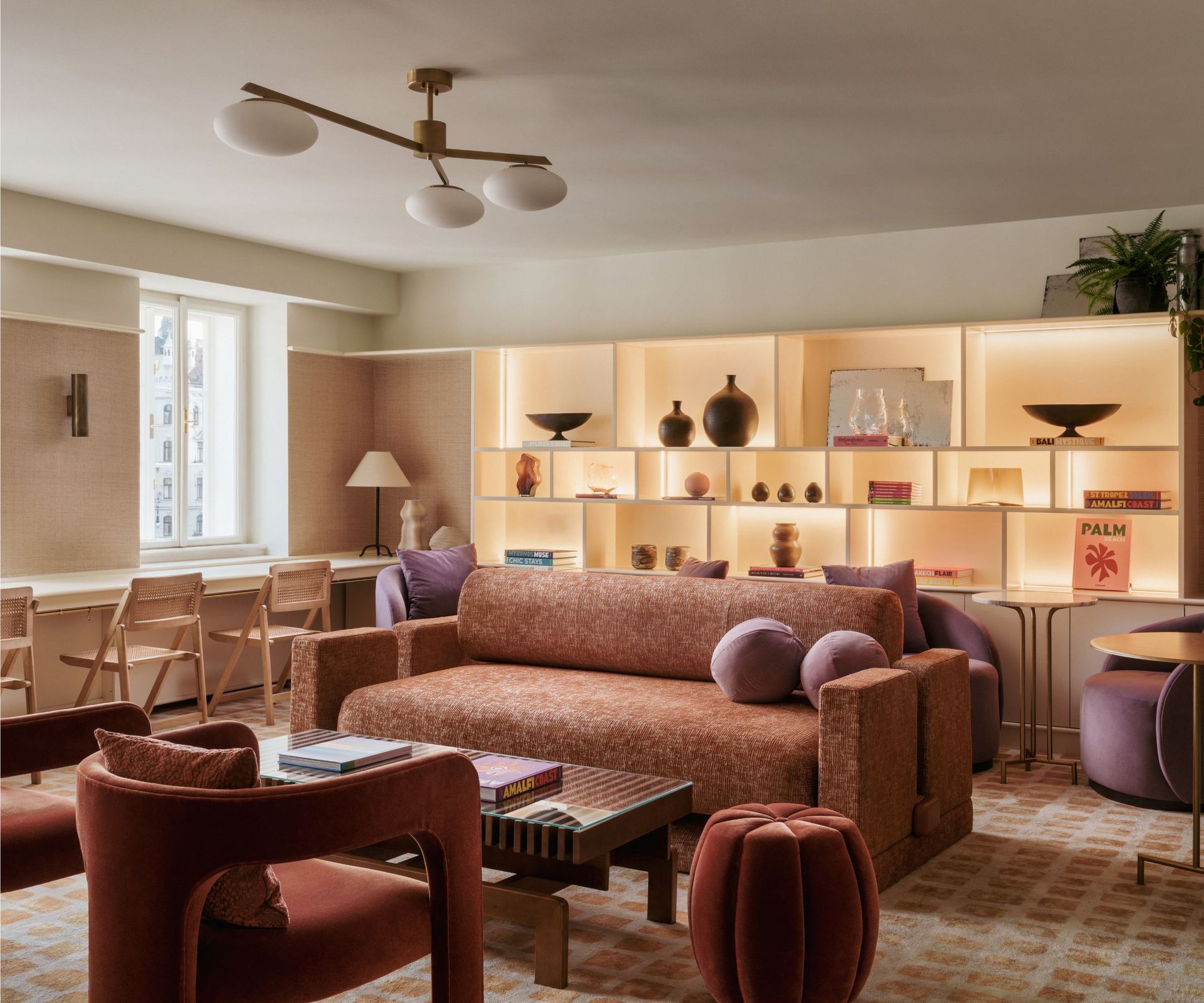 Open shelves are the elegant choice that many owners are using to modernize their space, however, they are a high-maintenance option that can be impractical in the long run. For aesthetic reasons, open shelves are better used as a carefully constructed display area for your favorite decorative pieces to create visual interest, rather than as a living room storage idea, meaning they are not a practical way to stash all your items.
Rudolph Diesel advises, 'Open shelving can look stunning in photos, but it often demands meticulous organization. Without careful curation, these shelves can become clutter magnets, defeating their aesthetic purpose.'
Roman Smolevskiy at A+ Construction & Remodeling adds, 'Unless homeowners are committed to minimalism or regular re-styling, open shelves in living rooms can be more of a headache than a highlight.'
A preferable alternative may be to use a mix of open and closed storage to balance style and functionality, such as this Colson bookcase from Magnolia. 
5. Minimalism over coziness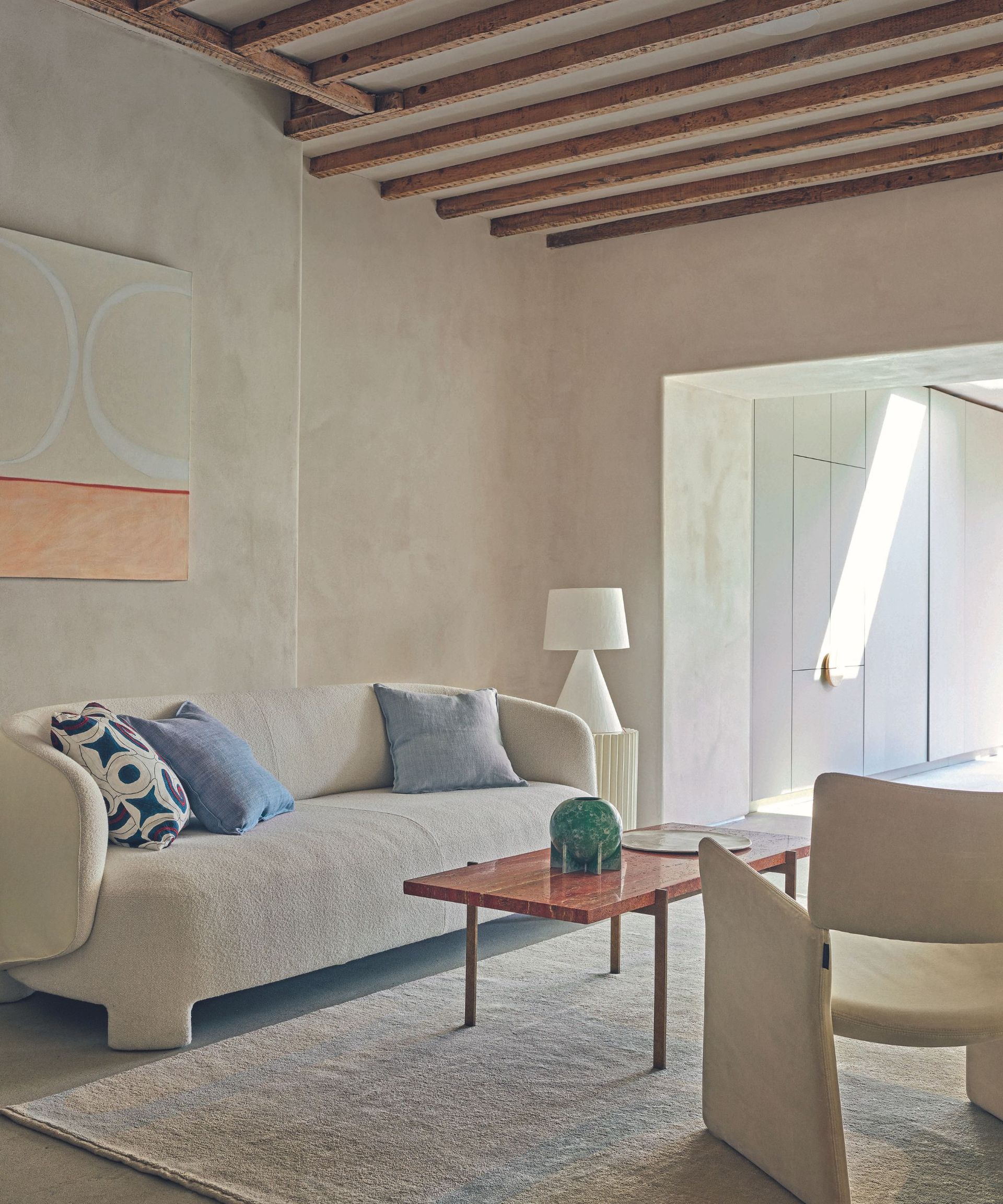 As one of the most increasingly popular interior design trends, a minimalist living room is top of many homeowners' ideas lists when it comes to designing their dream living space. Creating a sleek and elegant space by using only a handful of key items to achieve an ultra-modern and minimalist look can easily cross over into becoming a space that lacks warmth and personality, leading homeowners to regret their move away from cozy interiors.
The key to avoiding this error is to balance sleek lines with some warmth, whether through wood accents, plush upholstery, or ambient lighting.
5. Wall to wall carpeting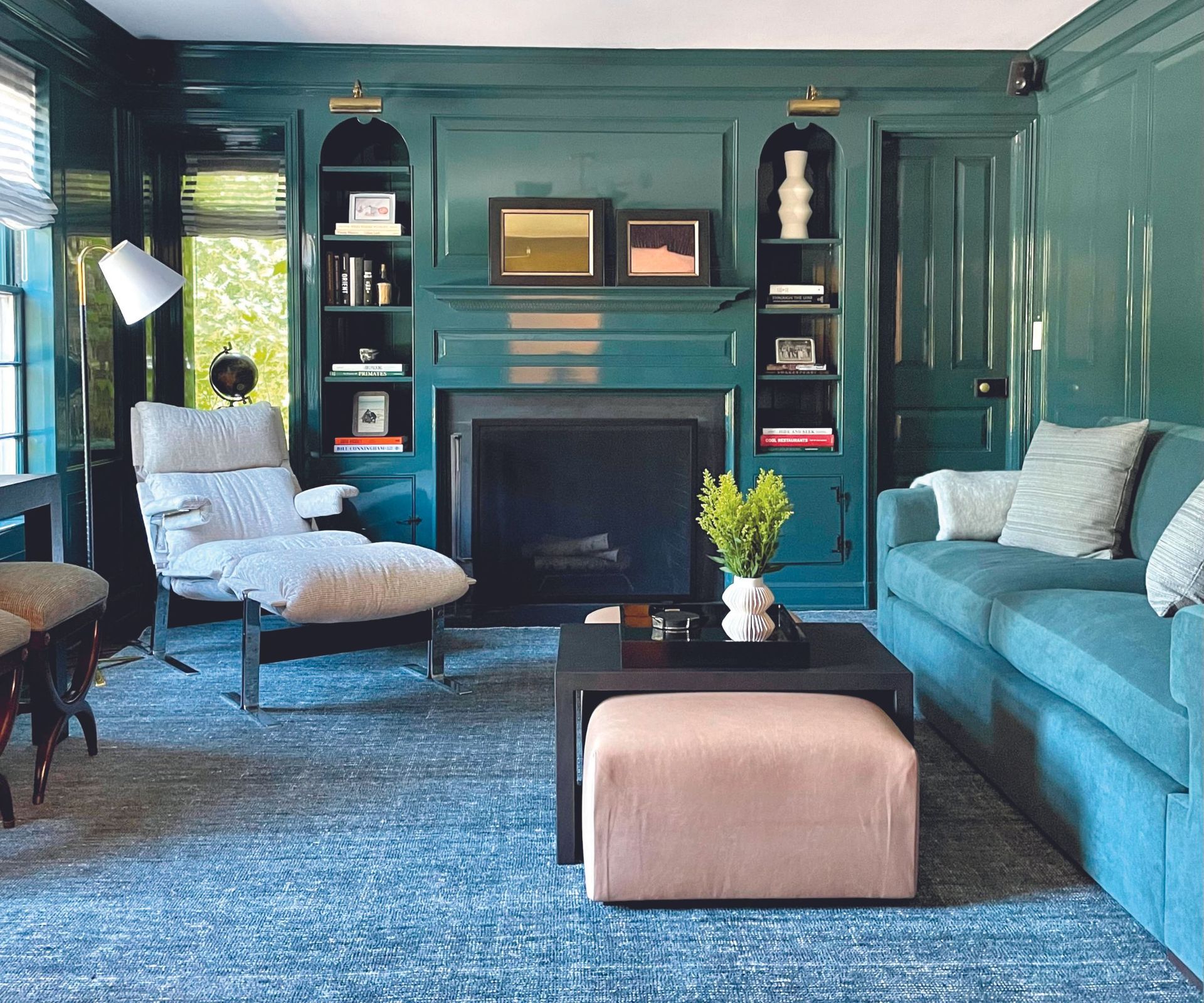 While wall-to-wall carpet ideas can dramatically increase the sense of warmth in a living room and can be luxurious underfoot, this costly installation can lead to regrets due to the challenges of maintaining it, especially in high-traffic family rooms or in homes with children and pets. If these carpets are not regularly cleaned they can end up looking tired, bringing down the whole appearance of your living room.
In comparison to cleaning area rugs, which can easily be moved, deep cleaning a carpet that is installed in your living room will be a big task that may involve moving all your furniture and not using the living room while your carpet dries, putting this hub out of action for a few days. This option may therefore be more hassle than it is worth.
6. Poorly planned lighting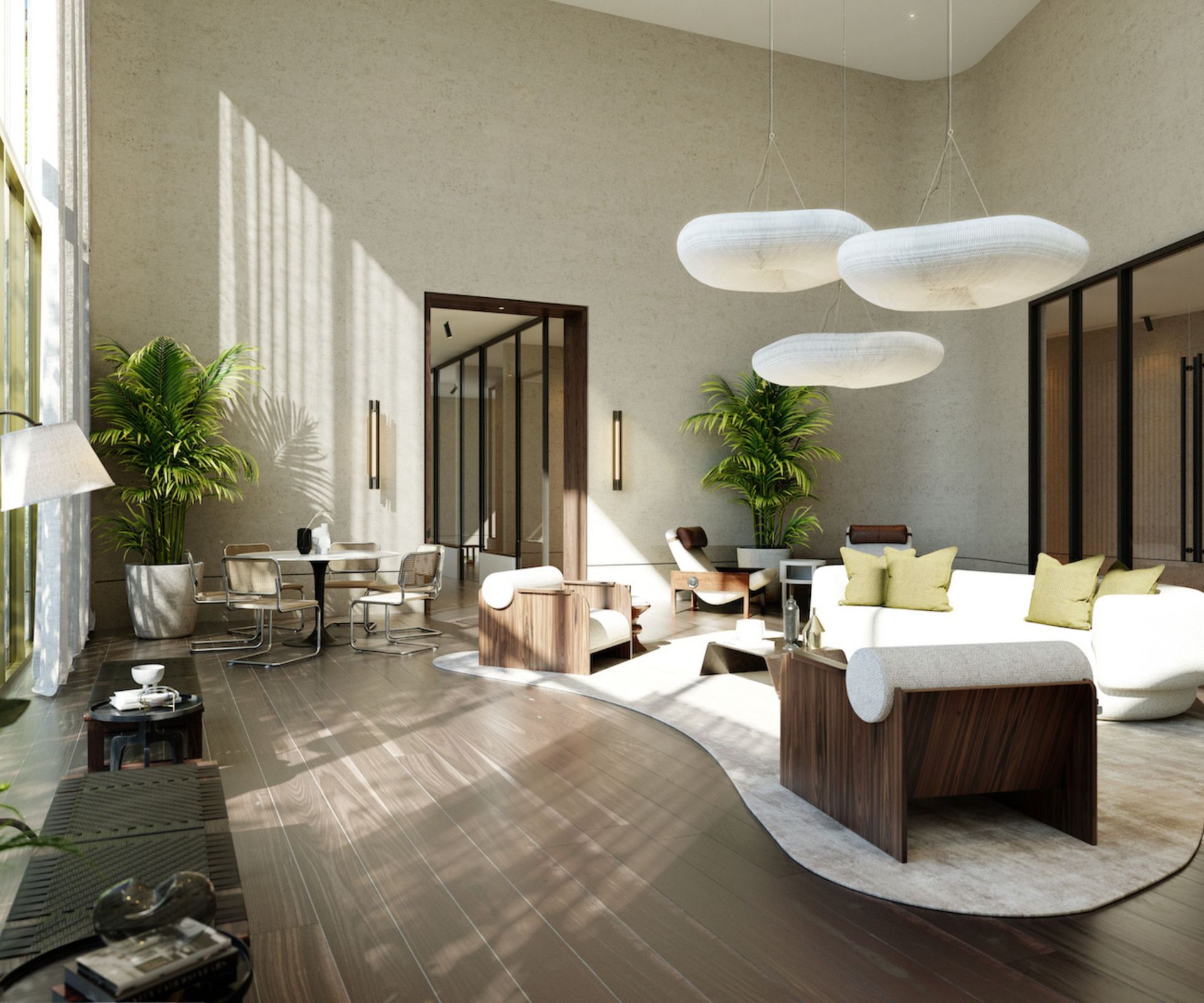 Roman Smolevskiy advises, 'A common regret we've seen is homeowners not giving enough thought to lighting. Living room lighting isn't just functional; it's one of the most powerful mood-setters in a room.' Beyond regretting statement light fixtures that soon do not suit your tastes, not considering where to install light fixtures and plugs for lamps in your living room can be a costly error.
'Inadequate or poorly planned lighting can make even the most well-designed living room feel unwelcoming and gloomy,' adds Ritika Asrani, owner of St Maarten Real Estate. 'Consider smart lighting solutions to adapt to different moods and occasions.'
Although it is important to have fun with the lighting options you want, choosing those that suit the style of your living space, it's important to plan your living room lighting to avoid living room lighting mistakes that make the room look uninviting, smaller, and cold.
Consider focal points that need to be well-lit, how much natural light your living room has, and how to create ambiance. Incorporate a mix of task, ambient, and accent lighting to create a layered and inviting atmosphere.
7. Dark colors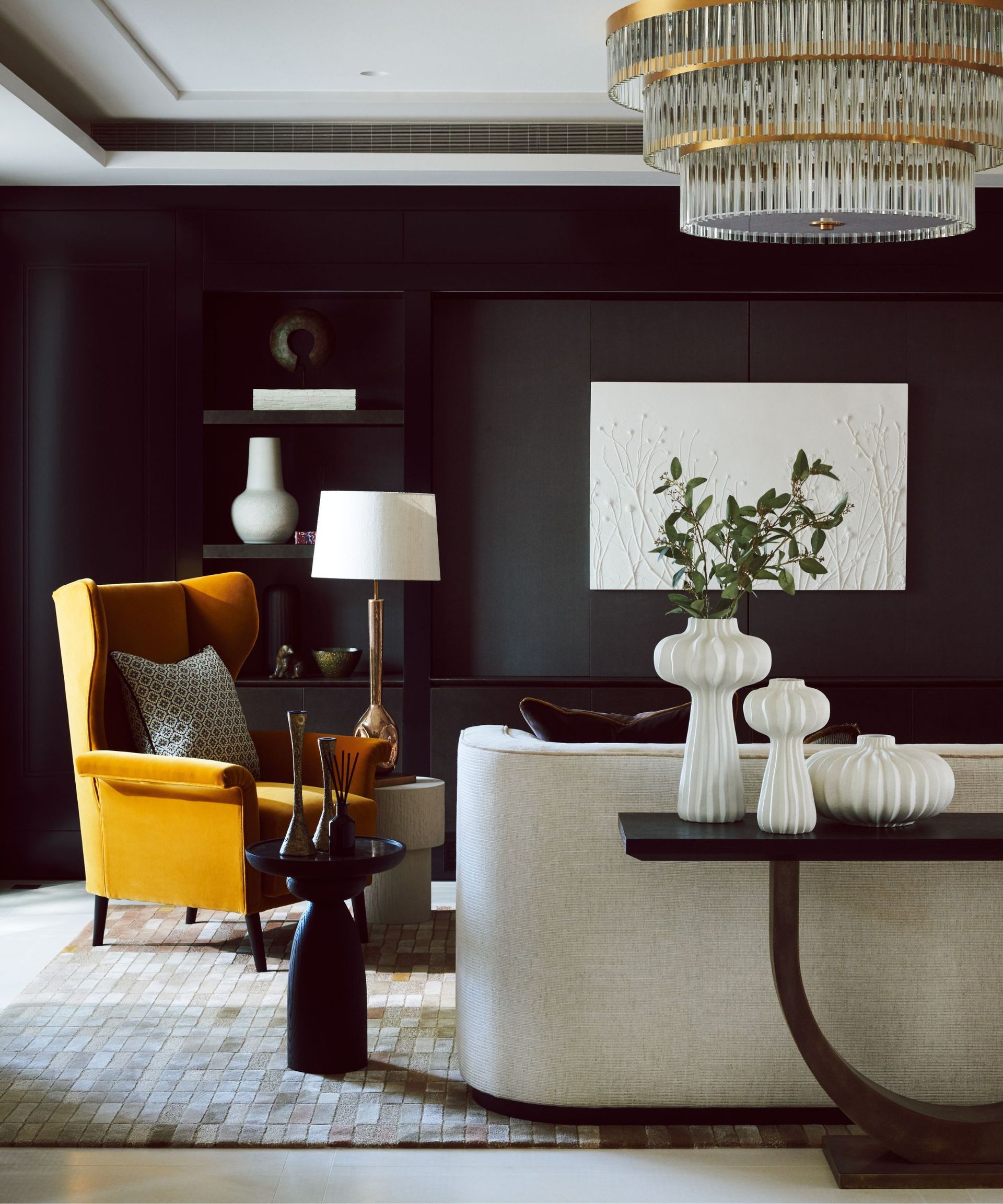 Dark living rooms, while an elegant option, can ultimately make your living room feel smaller, more closed-in, and cold. Just like choosing bold colors for your living room, opting for dark shades on walls, flooring, or cabinets can quickly lose its appeal and make the room feel gloomy, especially in living rooms with limited lighting.
8. Built in technology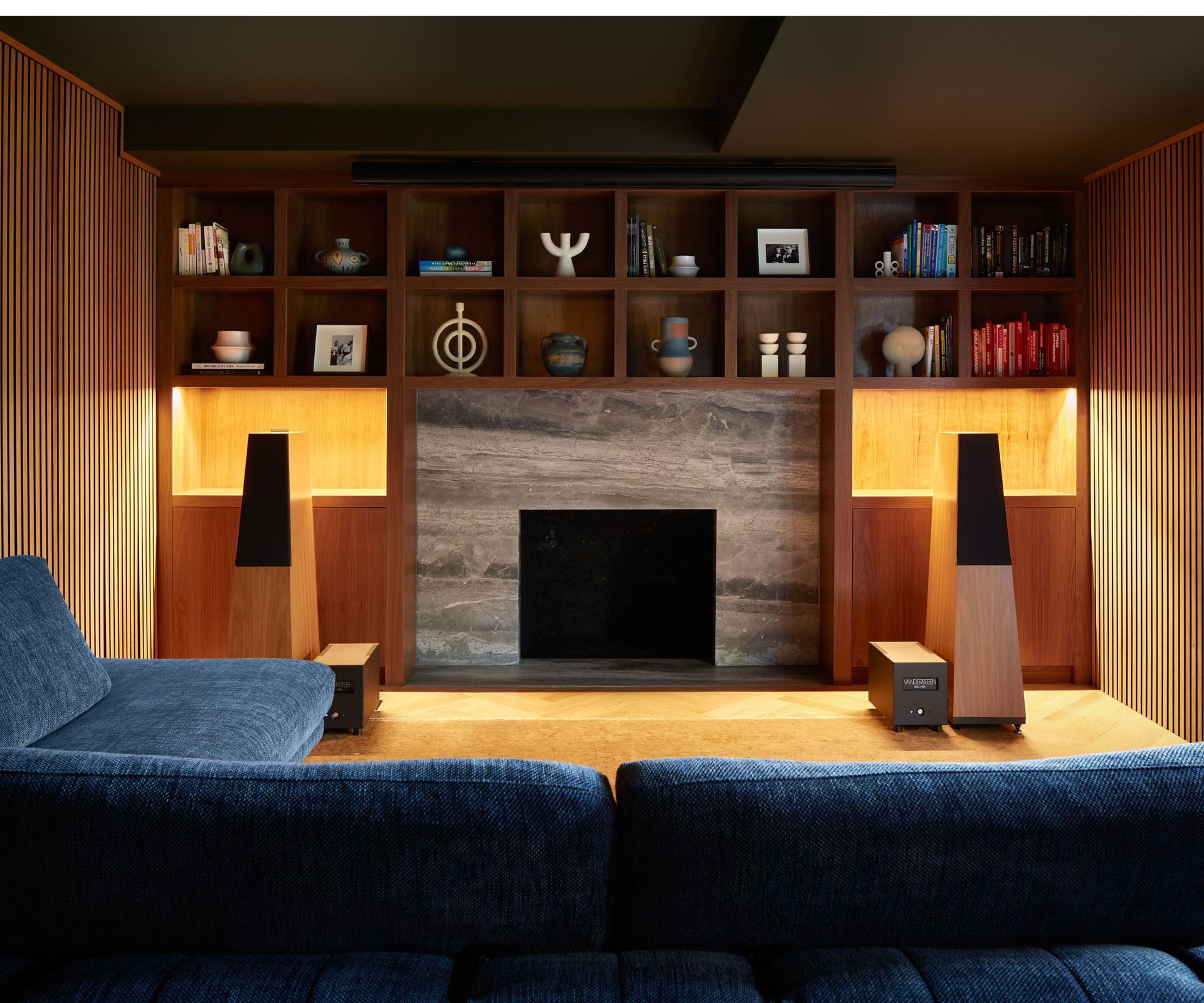 When asked what homeowners think of when they consider 'dream' living room upgrades, the answer is often installing technology to enhance their entertainment experience, such as built-in projectors, speakers, automatic shades, and so on. However, these costly investments will eventually become outdated as technology always does, and can make upgrading a more difficult task.
Inez Stanway, owner of Monday Mandala says, 'The idea of a retractable TV or built-in speakers sounds alluring, but technology evolves at lightning speed. Fast-forward a couple of years, and your built-in tech could be obsolete, not to mention a headache to replace or upgrade. A friend of mine had built-in speakers installed in the ceiling and walls, only to find that they were incompatible with new smart home systems just a few years later.'
FAQs
What living room sofas do people most often regret?
Sofa colors are a personal choice, and what might work for one household could be totally impractical in another. Homeowners sometimes come to regret investing in white or very light-colored sofas. Sure, they look stunning in photos, but the maintenance and caution that it takes to keep them in pristine condition can cause homeowners more stress than it's worth, especially those with kids and pets. Since sofas are such a costly investment, longevity is an important consideration.
---
Interior designer, Rudolph Diesel says, 'The key here is balance and functionality. Prioritize what makes your living room truly comfortable and aligned with your lifestyle. By sidestepping these common mistakes, you can ensure your dream living room stays dreamy for the long haul.'
While trendy items can add flair to your living room, going all-in on a trend can lead to your living room feeling dated when that trend passes. Instead, it may be better to incorporate trends in smaller, more easily replaceable accents, such as artwork or blankets.
It's important to strike a balance between incorporating trends and maintaining a timeless aesthetic.