When dreaming up a kitchen, it is easy to think of every new gadget and fixture as an upgrade. But not every new addition turns out to be a good one – and there are some dream kitchen upgrades homeowners always regret. 
Although not as serious as major kitchen renovation regrets, such as kitchen layout mistakes, which can sometimes get in the way of a functional kitchen, these upgrade mistakes can be costly, and take up valuable space.
We talked to interior designers and kitchen planners to learn what common dream upgrades are always demanded but never loved, so you know what to avoid in your kitchen remodel.
Dream kitchen upgrades homeowners regret  
When planning out a kitchen remodel, it is a good idea to consider how you use the space first to decide which additions are worth it. While following kitchen trends is not a bad thing for inspiration, adding in upgrades because they are 'everywhere right now' is a one-way ticket to remodel regret.
Here is what the designers think you should steer clear of unless your lifestyle really suits it. 
1. Natural stone countertops or backsplashes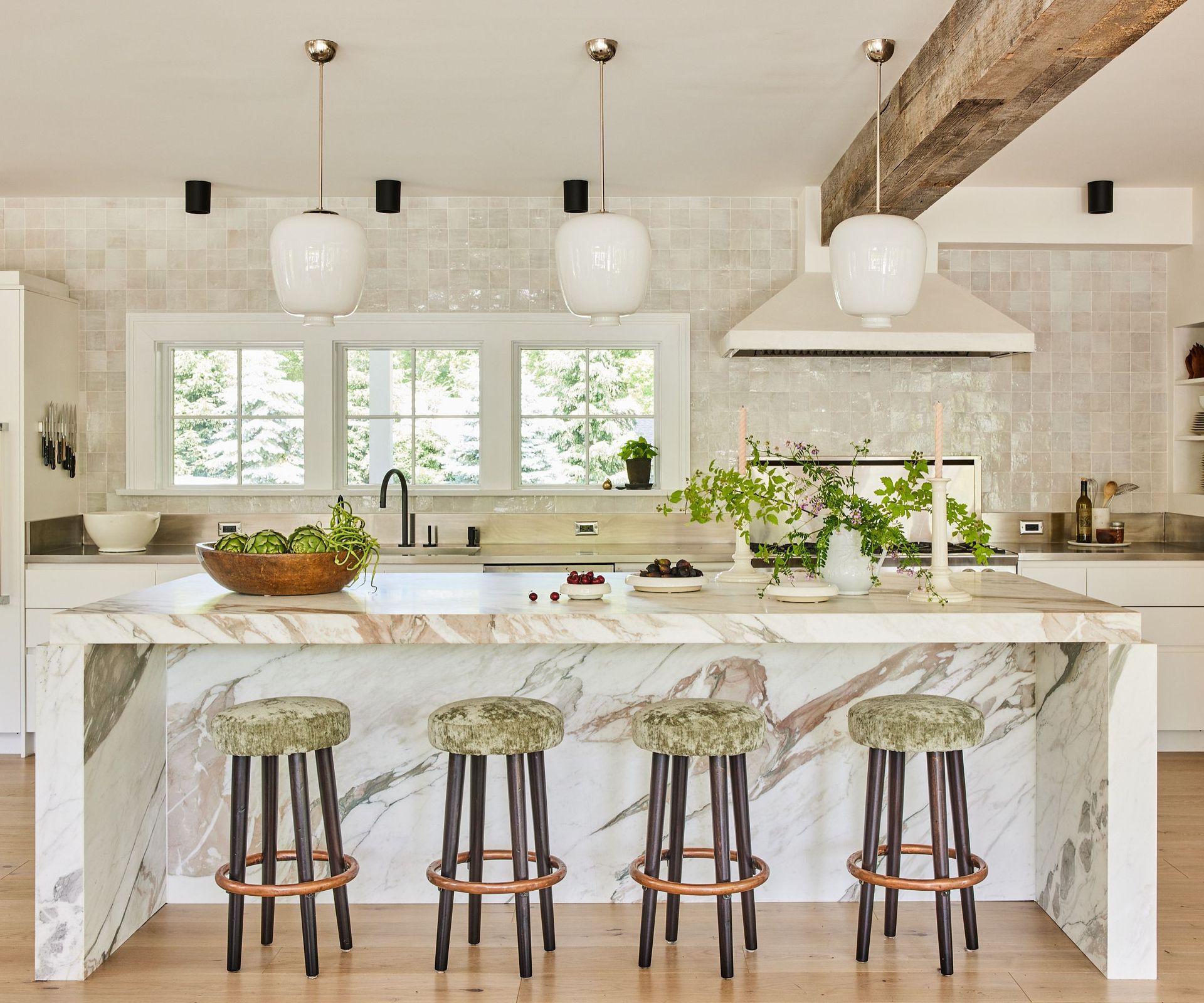 Marble kitchens and natural stone counters are a dream upgrade that makes any kitchen look luxurious, but the reality of these stones is often a far cry from the serene pictures on Pinterest, as Wes Haas, director of design at COOPER Design Build, reveals. 
'Marble can be easily etched or damaged and porous stones absorb stains and grease, making them a nightmare to keep clean and pristine,' he says.
'Similarly, tile countertops, which have been very on trend, have ridges of grout which are too challenging to keep clean if you use the kitchen frequently.' 
Instead, look to natural stone lookalikes: high quality versions are indiscernible from real stone but without the upkeep and potential for damage.
Wes is the design director at COOPER Design Build, and has been names the companies 'jack-of-all trades' as they haven't figured out anything he can't master.
2. Boiling water taps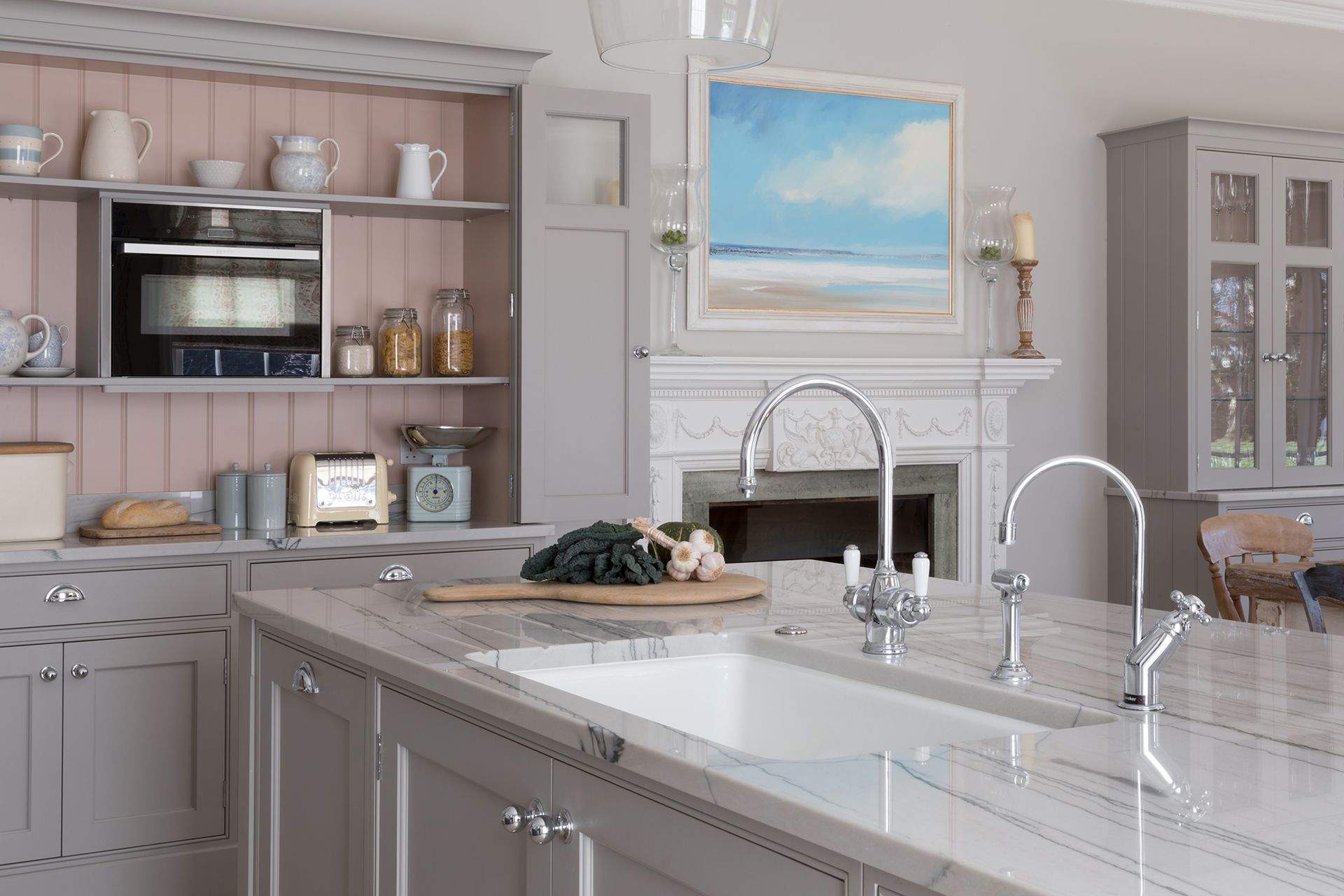 This may be a controversial regret, but boiling water taps, although a sustainable kitchen idea,  can sometimes be overkill, says Artem Kropovinsky, interior designer and founder of Arsight. 
'While these are sleek, the costs for setting up and running them can add up,' he explains. 'Moreover, they can be a concern in households with young ones. Maybe think about getting a fast-heating electric kettle or an efficient stove that heats water swiftly, minus the concerns and long-term expenses.'
Based in New York, Artem Kropovinsky, founder of Arsight, has a decade of global design experience. Prioritizing minimalism, sustainability, and authenticity, Artem, alongside his team of professionals, works on projects in the US and worldwide.
3. Workstation sinks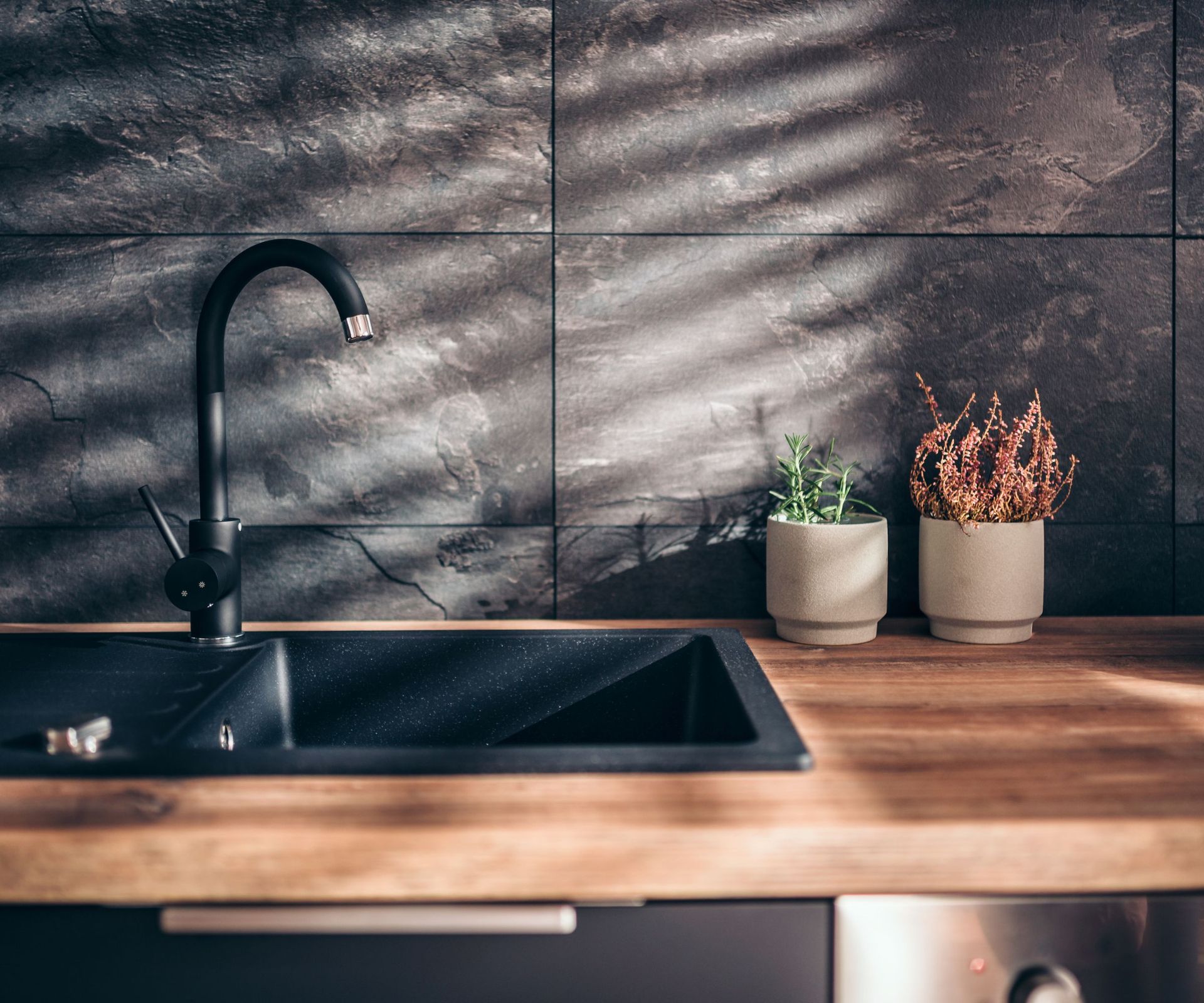 'Workstation sinks with built-in accessories may seem ideal, but they can be challenging to keep clean and functional due to their size and all the attachments,' says Katrina Smith, kitchen expert and founder of Kitchensity. 'Choose a high-quality single or double basin sink with customizable accessories like cutting boards and colanders for a more flexible setup.'
4. Trash compactors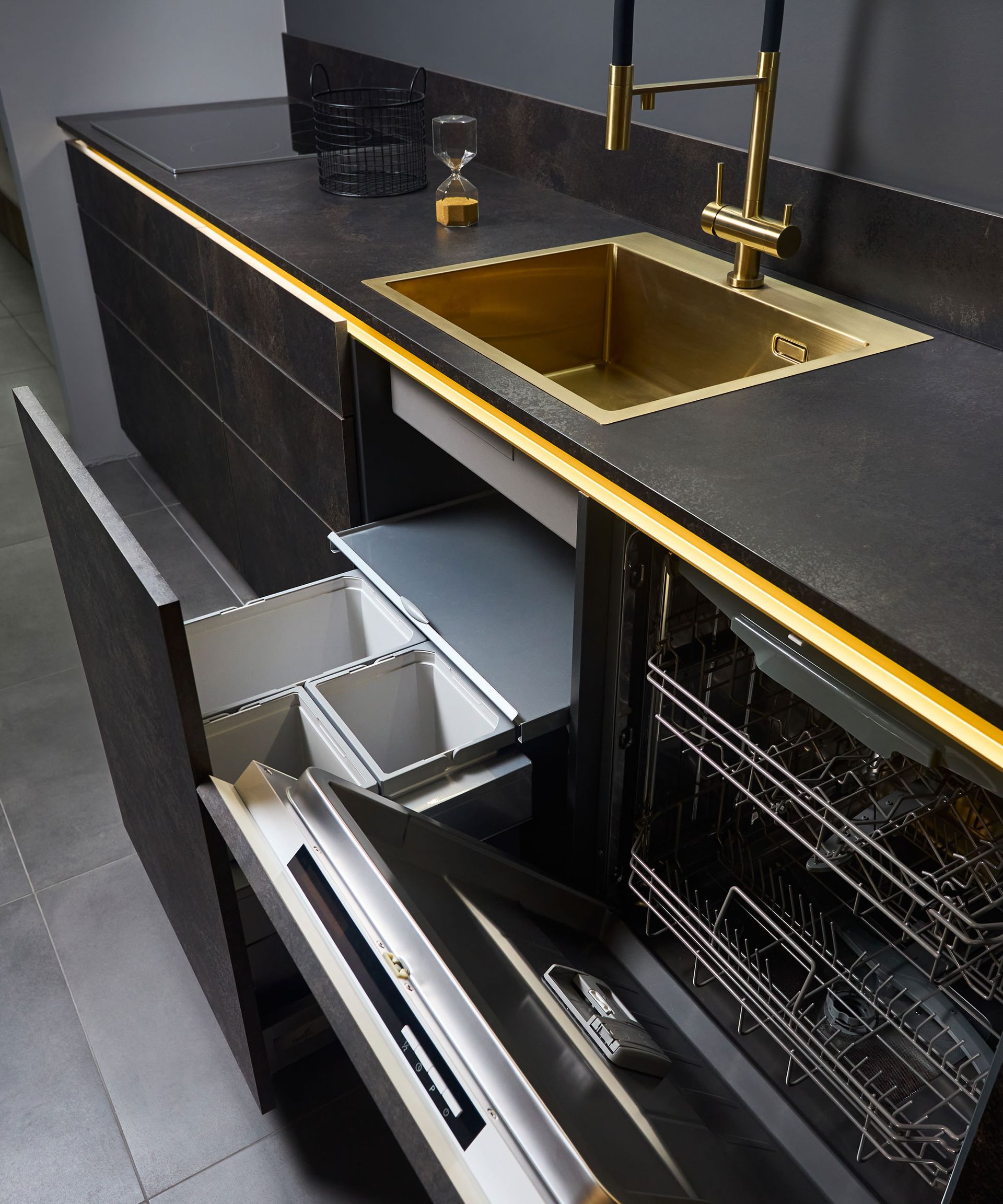 Unless you have a commercial-sized kitchen in your home and are caring for an exceedingly large household, trash compactors are simply never used, says Wes Haas, director of design. What's more, they take up a lot of space, making them an impractical solution when trying to put a trash can in a small kitchen, and they are very expensive. 
It is a far better idea to invest in a stylish trash can, or a built-in option for a kitchen cabinet to keep your kitchen looking stylish without compromising on functionality. 
5. Pot fillers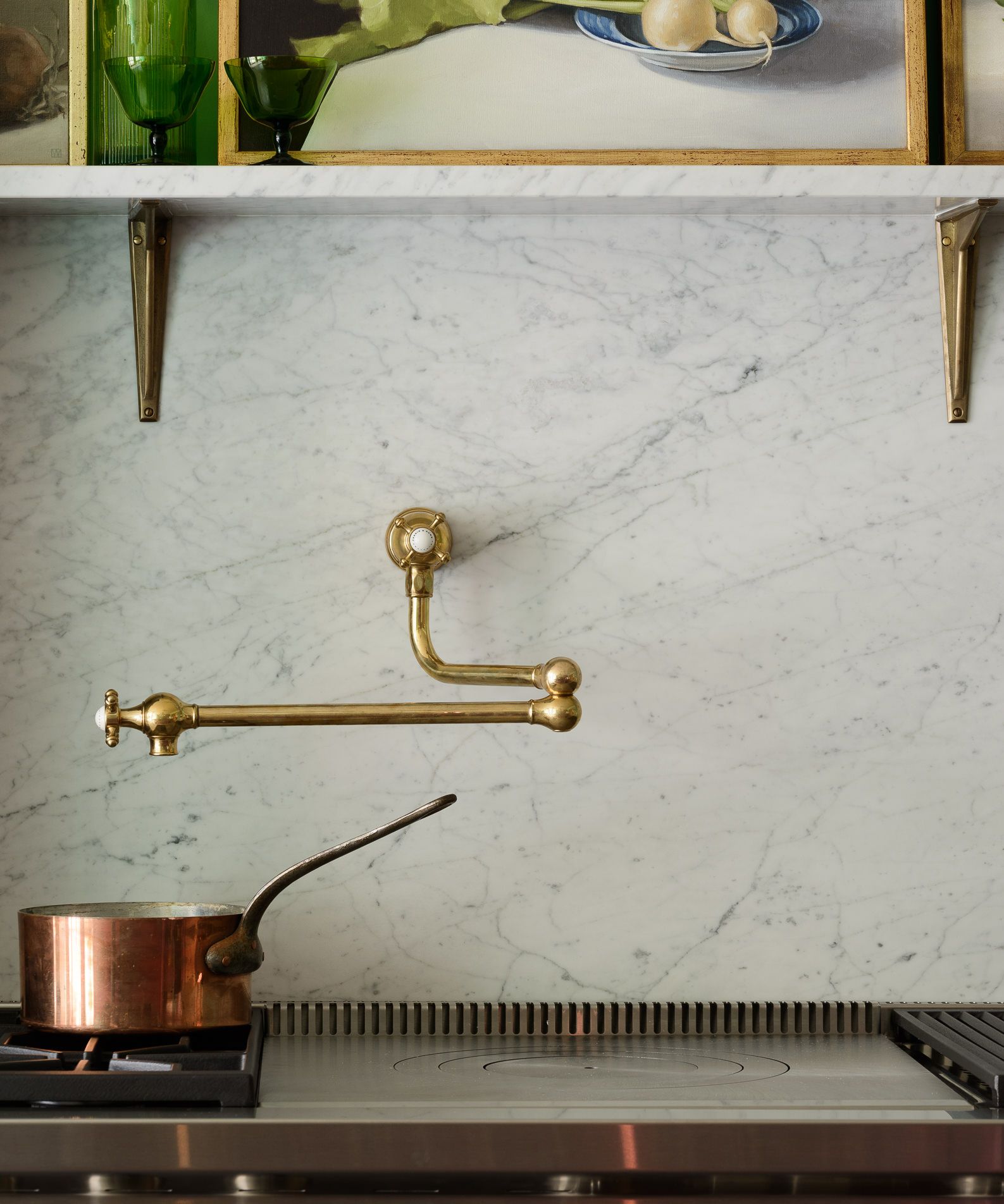 Pot fillers have been in and out of trends over the last few years, but one thing is for sure – they have fallen out of favor with designers. 
'Introducing them means another possible leakage point and more plumbing tasks,' bemoans Artem Kropovinksy, interior designer. 'If seldom used, stale water might be a problem. A retractable faucet close to your cooking area could be a simpler alternative without added complications.'
6. Too large an island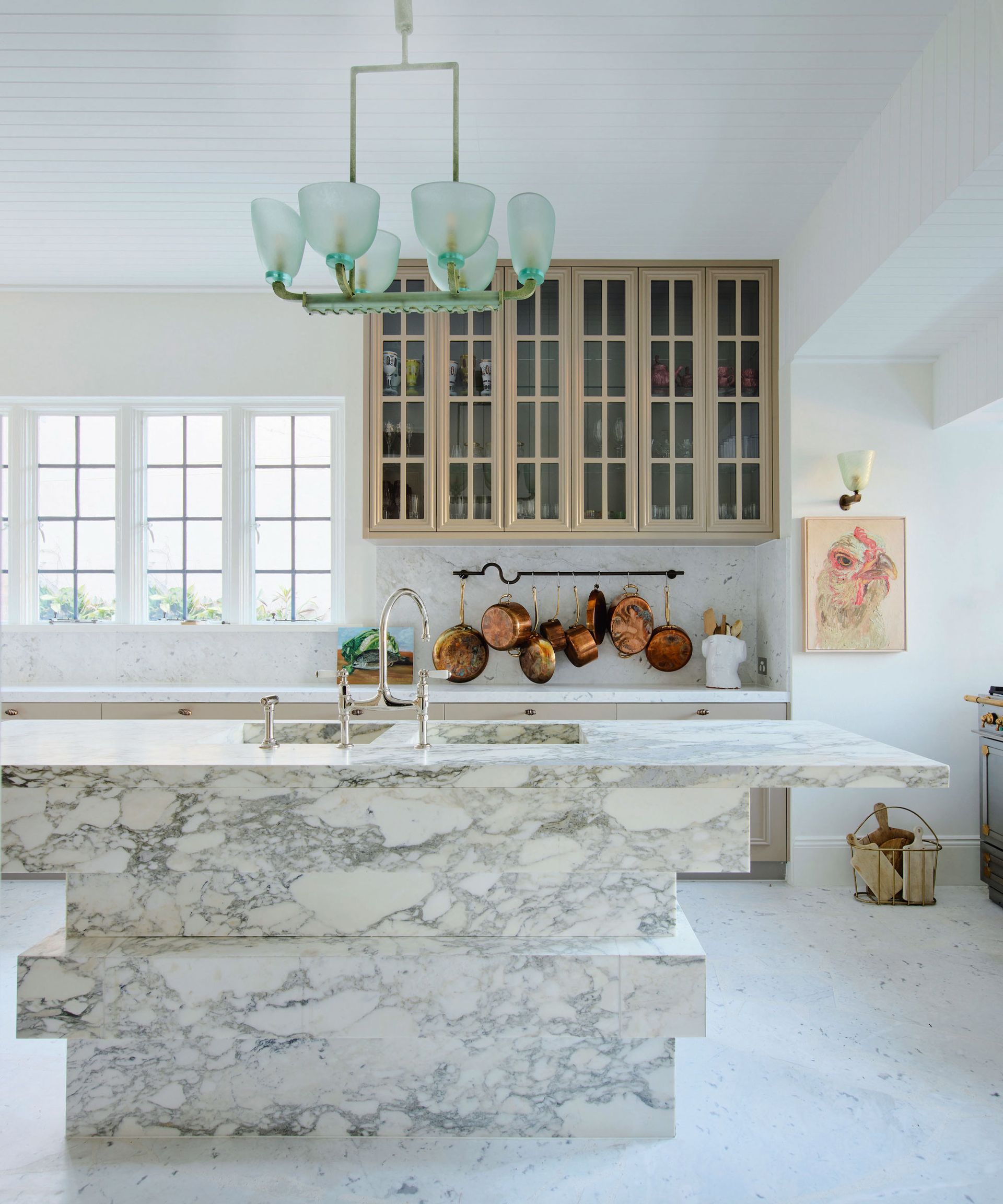 There are so many kitchen island types it can be hard to know what to pick from, but going too big is often a homeowner's regret, says Elizabeth Grace, interior designer and founder of Dream Home Making. 
'Envisioning a grand, sprawling island within your kitchen can be tempting, but it's important to pause and ponder. Overly large islands can disrupt workflow and accessibility, creating an imbalance in the space. While an island provides an excellent gathering spot, remember that it should not hinder your movement within the kitchen. Instead of opting for an oversized island, consider a well-proportioned one that accommodates both functionality and sociability without overwhelming the layout.'
Elizabeth Grace is an interior designer and furniture expert. She received her degree in Interior Design from the University of Notre Dame. Elizabeth landed her first job as an intern with a leading firm in New York City, learning from some of the city's top designers. She currently works as an interior designer for both residential and commercial clients.
7. Pantry ladders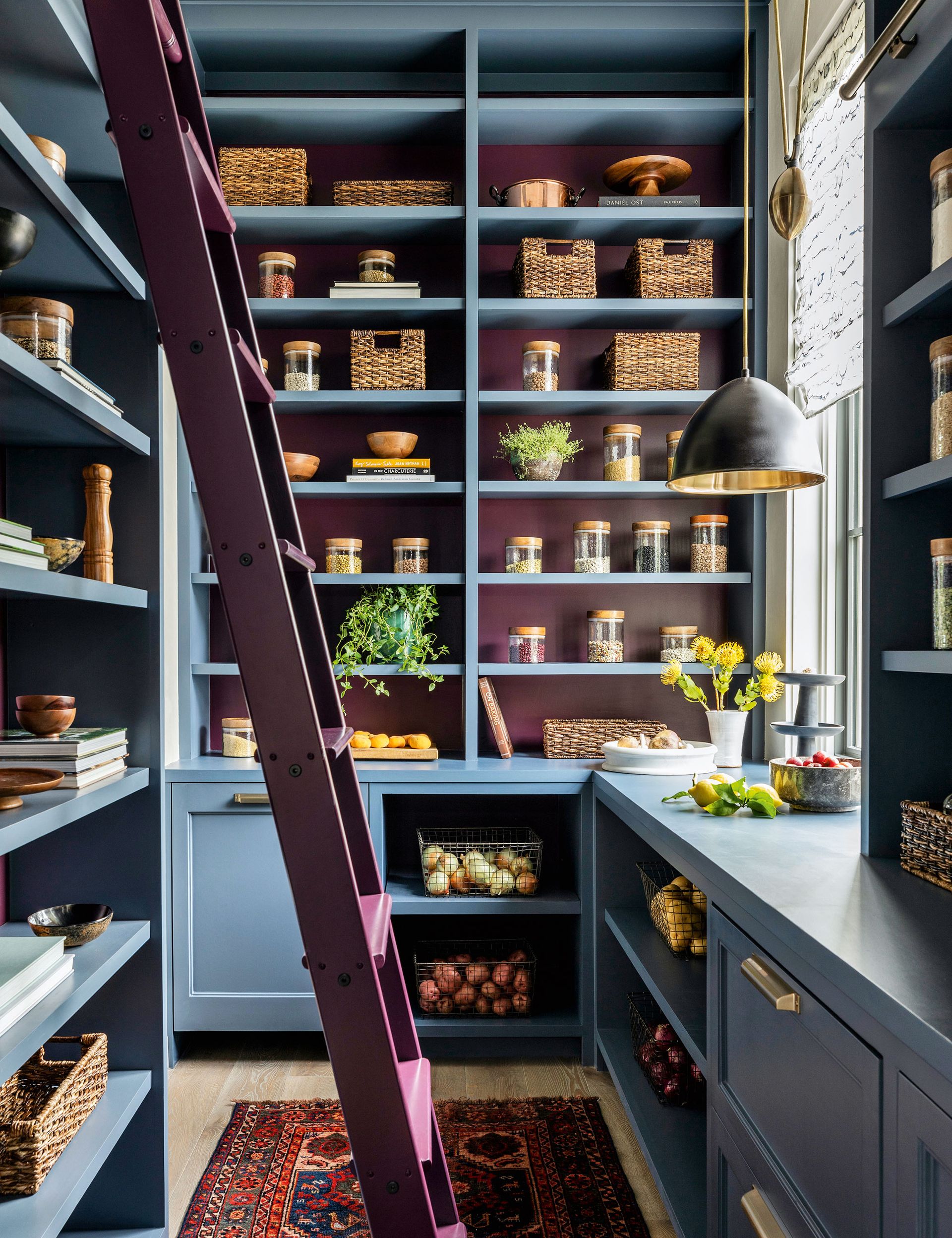 I think it would be safe to say that some of us have dreamed of floor-to-ceiling cabinets or bookshelves with rolling ladders ever since we saw them in childhood fairytale movies. But, as with many fairy stories, the harsh reality is they are incredibly impractical.
'These might become obtrusive and take up needed ground space, especially in compact kitchens,' designer Artem Kropovinksy says. 'Look into retractable shelving systems or even better, organize your kitchen in a manner that everything's within easy grasp, focusing on frequently used items.'
8. Open shelving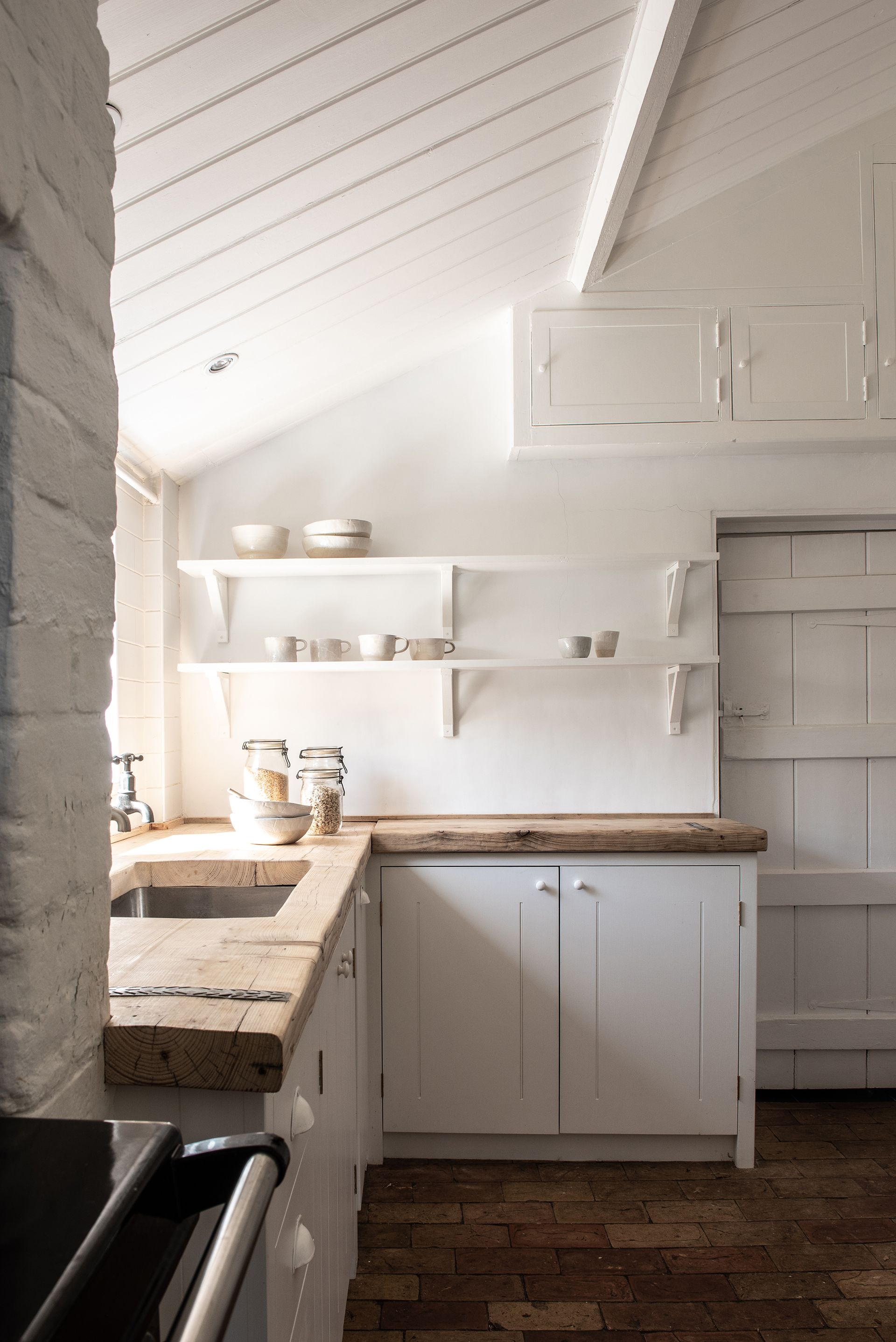 There are several downsides to open shelving that we have covered in the past, and they all lead to design regret, says Katrina Smith, kitchens expert. 'While open shelving can look stunning, it can lead to clutter and maintenance challenges, making it hard to organize a kitchen, and more importantly, clean a kitchen. 
'Instead, I recommend combining closed and open storage solutions to strike a balance between display and functionality.'
9. Extravagant appliances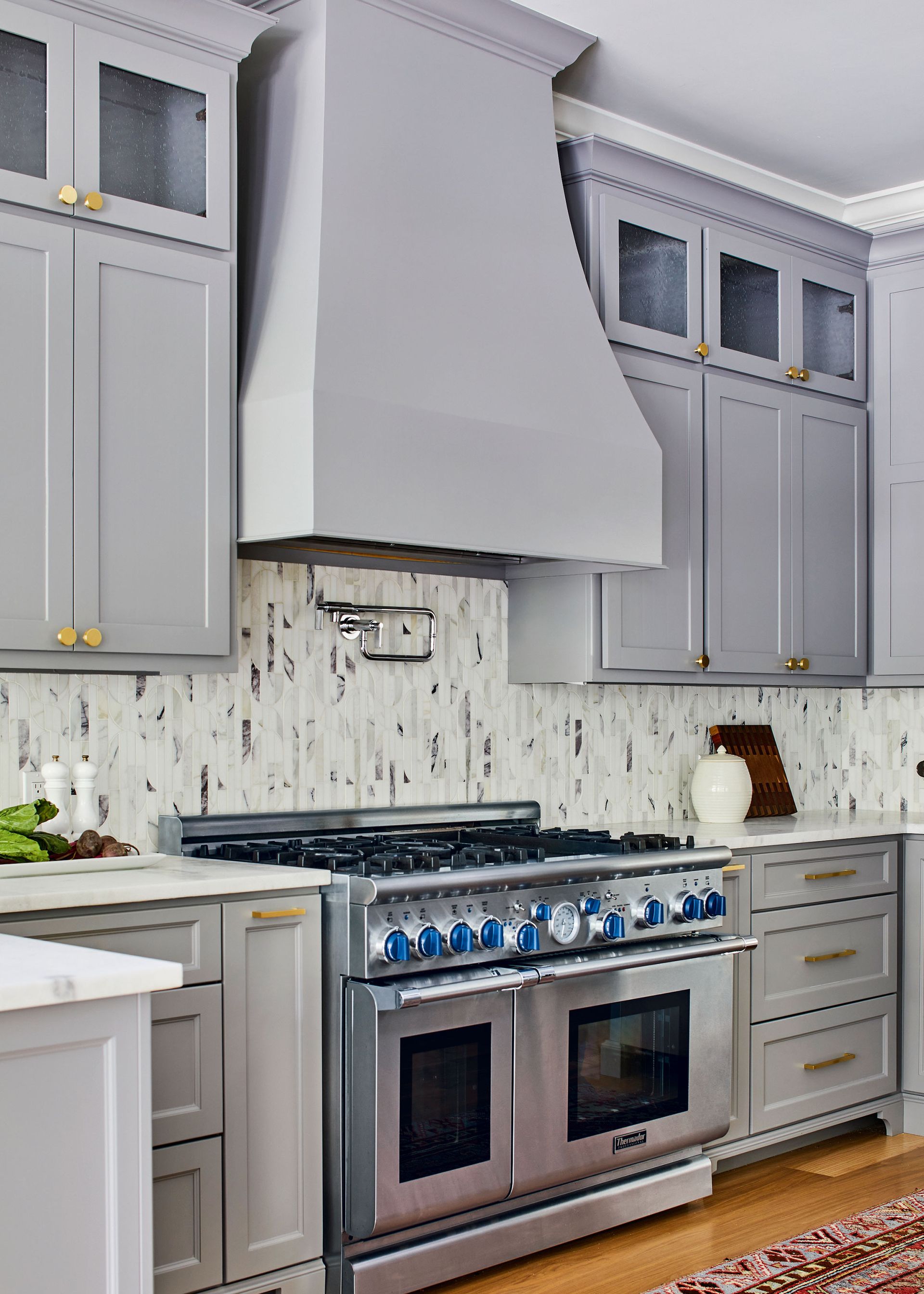 Choosing the best kitchen appliances is one of the most important parts of a kitchen remodel, especially as there are so many to choose from all with different functions and fun gadgets. Katrina Smith, kitchens expert suggests that you stick to simple, however, and avoid extravagant choices that many homeowners come to regret. 
'Investing in top-of-the-line appliances is enticing, but homeowners may regret this if they don't fully utilize all the features. Prioritize appliances that align with your cooking habits and needs,' she urges.
FAQs
Are kitchen upgrades worth it?
In many instances, kitchen upgrades (be it new appliances or a whole remodel) are more than worth it, especially if your existing kitchen is old or outdated. The key to acing an upgrade, however, is to work within your means and only opt for new additions that add something to your space and lifestyle, not make it more difficult or sit there collecting dust.  
What should a dream kitchen have?
The definition of a dream kitchen will change depending on personal preference and lifestyle. To create your dream kitchen, it is a good idea to spend a few weeks using your kitchen and taking note of what you use most, what you like and dislike about the space, and what you wish you had to make things easier. This will help to create a practical plan for your first steps, and create a good foundation for creating a beautiful kitchen that works for you.  
---
Whether you are going all out with your kitchen remodel ideas, or working within budget kitchen ideas, it is best to stick with what you know you love, rather than follow the latest trend. Remember that trends are there to guide your style, not dictate them, and when it comes to kitchens, it's an expensive mistake you don't want to risk making.