Grimm in Amsterdam has just opened 'The Painted Room', a group show celebrating the interior world and curated by Caroline Walker. 
The interior has been an enduring source of fascination for artists, from historical depictions of opulent homes to intimate glimpses into modern bedrooms, bathrooms, and enclosed public spaces. This new exhibition is especially poignant within Grimm's traditional domestic architecture, complete with ornate wall details, fireplaces, and large windows offering views through the space.
'Whenever I come to Amsterdam, I'm reminded of how much I love the city, because it's a nosy person's paradise!' laughs Walker when we speak ahead of the opening. 'You can see into all the windows; all these lives playing out. Lots of pieces in this show feature aspects I find fascinating about interiors, like the objects in them, and how they symbolize different things or become markers of memory.'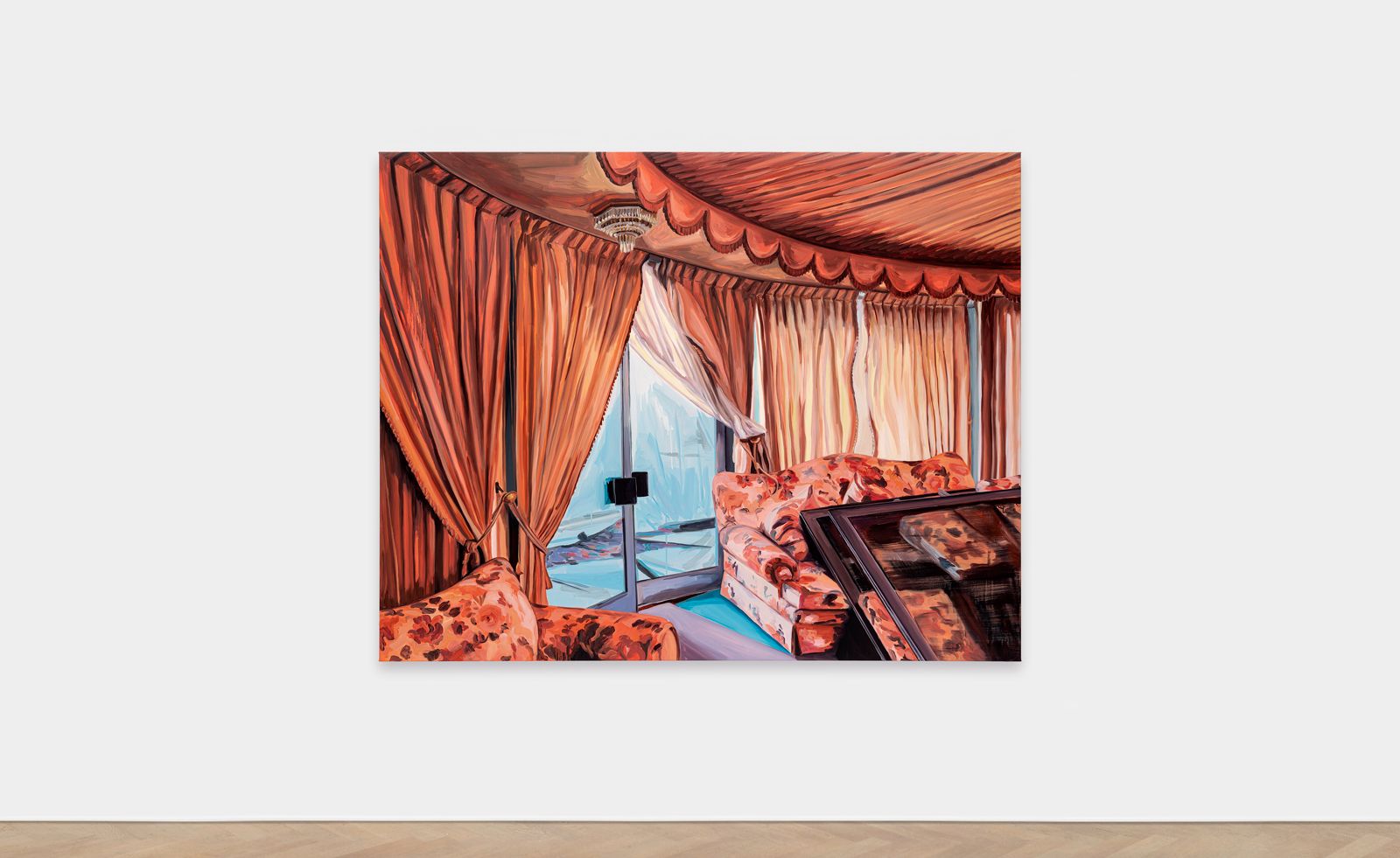 Walker's own paintings have featured her mother doing housework in the home she grew up in; refugee women living in temporary accommodation; and hotel staff cleaning private rooms. She works from her own photographs, and her paintings are often suggestive of rich narratives, as though the viewer is catching the subject in a candid moment. 'The interior holds so much narrative possibility,' she says, 'and it can be a placeholder for an internal, psychological world. I'm also interested in the idea of public interior space and how it is designed for us to occupy it.'
The exhibition includes a cross-generational group of painters working at varied scale, with some compact works drawing viewers in, and others depicting sprawling spaces that seem to envelop them. Sometimes the viewer is looking into an empty domestic room, as though inhabiting it themselves; at other times they watch another figure lounging in bed, as if participating in a voyeuristic act.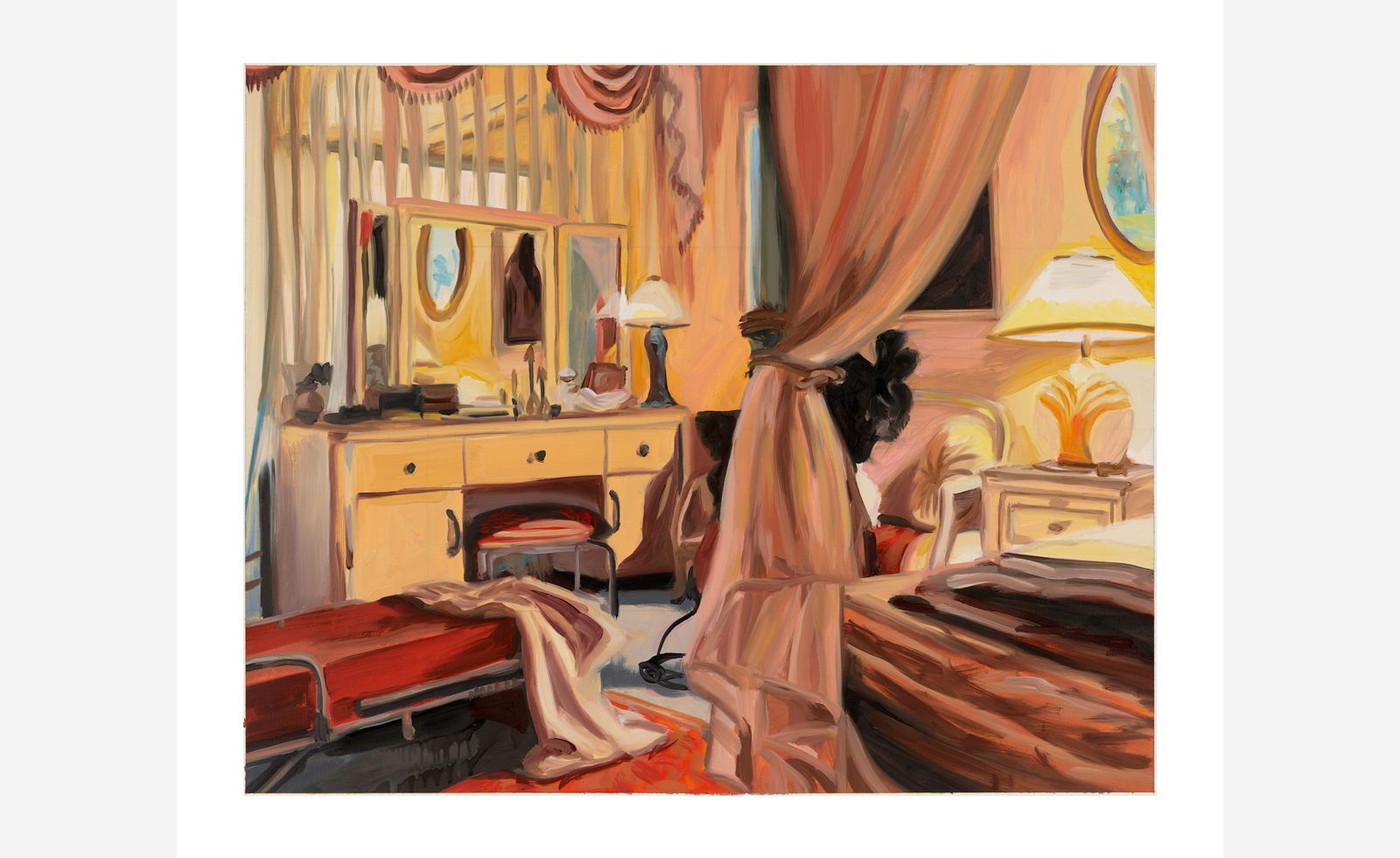 'With Mingyoung Choi's work, there is definitely a feeling of being a voyeur and entering a space you shouldn't be in,' says Walker. 'Elena Rivera-Montanes and Nick Goss create paintings that seem to look out of windows; as the viewer, you then become the person occupying the space. Cece Philips has a painting of a figure in bed, and the viewpoint makes it look as though you're in there with them. Many don't have figures, it's much more about the markers of human presence through objects or the suggestion that someone has just left the space or is going to come into it.'
Memory and nostalgia are woven throughout. While Walker paints from her own photographs, many of the artists – such as Hettie Inniss and Andrew Cranston – work from memory, conveying the slippery nature of domestic spaces in the human mind, even those that we live in. 'The way Hettie's work is made seems to evoke that sensation of some things being sharp and focused in memory, and other things melting away,' says Walker.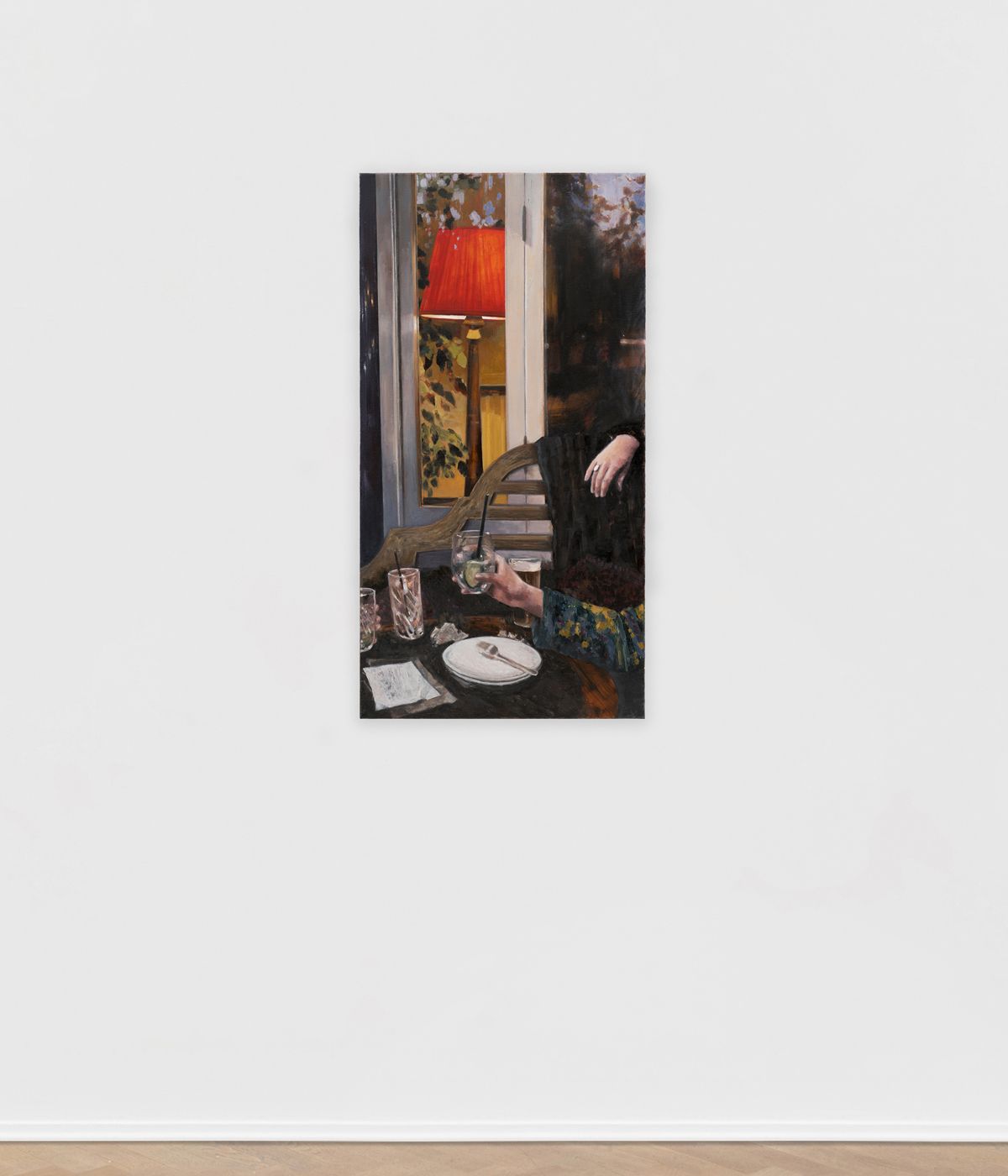 The role of the interior has changed in the collective consciousness since 2020, when the pandemic confined many to their homes. While she has been painting interiors for much of her career, Walker believes there has been a renewed interest in the subject since lockdown, with many artists reexamining it as a psychological realm and redefining the relationship between enclosed spaces and their human inhabitants. 'Five or ten years ago I didn't feel like there were so many working with that as a subject,' she says. 'I think there are quite a lot of contemporary artists painting domestic interiors now, which is very exciting.' 
'The Painted Room' is at Grimm, Amsterdam, until 22 December 2023