Not all home improvements have to prove costly, in fact, it's often the simplest of changes that can unlock the potential for how to make a home look expensive on a budget. 
Similar to how the wrong paint colors can devalue a home the right interior design features can add value and even small styling tricks can help to figuratively add value, by making a home look expensive. 
You don't have to spend big when looking to make a home look expensive, sometimes it's the finer details and small changes that make all the difference. From introducing an array of sumptuous fabrics and reconfiguring the furniture to decorating with grey our experts explain how these simple ideas can go a long way to creating a more expensive-looking home.
Home to make a home look expensive – 13 interior design tricks
From displaying decorative flower arrangements and artwork to introducing sumptuous fabrics, there's an interior design trick to add visual value to any room in the house.
1. Declutter to create a minimalist look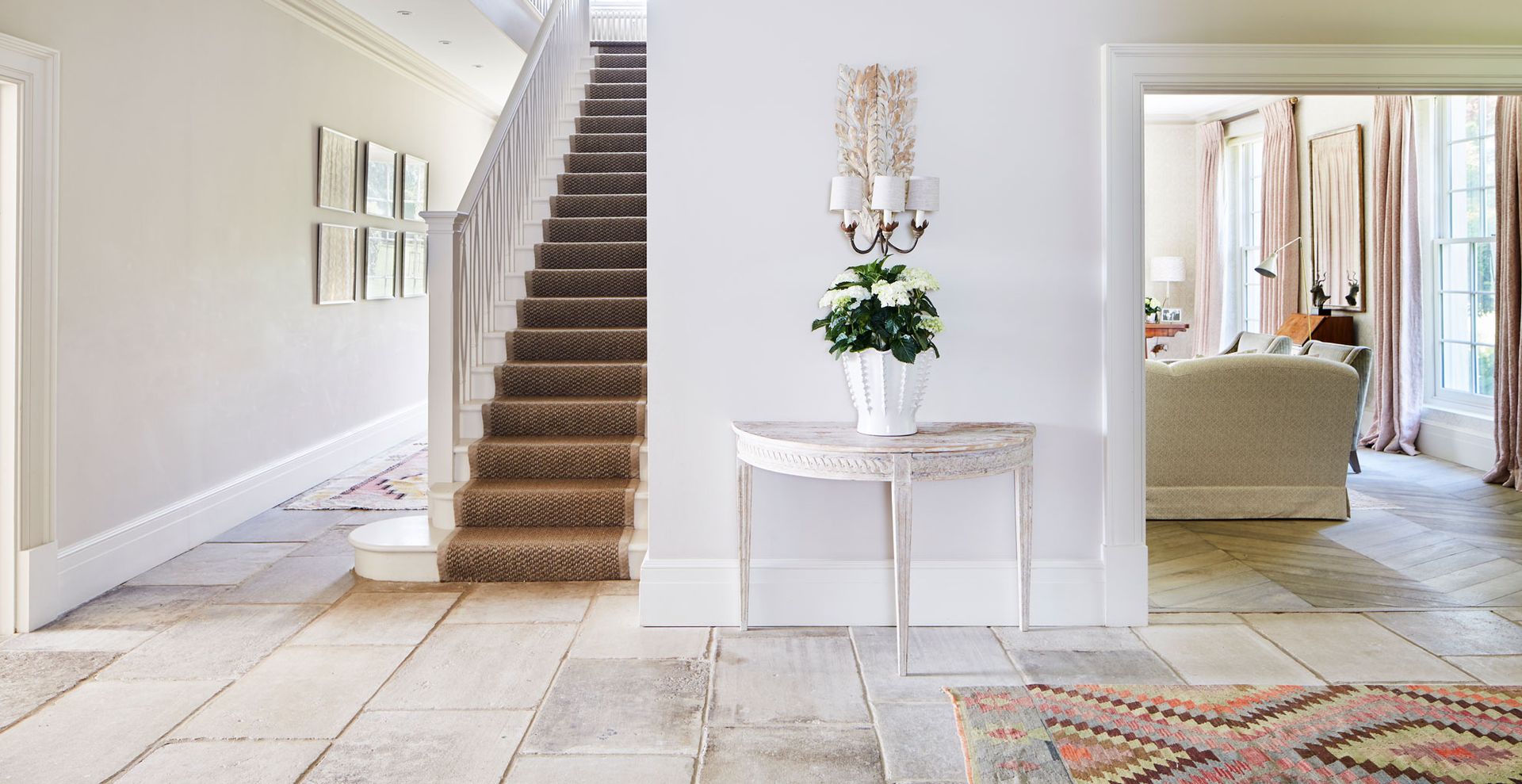 Whether a well-organized small space or a streamlined open-plan area decluttering your home is always the easiest, quickest, and most affordable way to make any interior feel more luxurious.
"Luxury listings tend to be more minimalist in their design, and the best way to emulate this is by keeping clutter to a minimum," says Suzanne Pearce, from Casa Bella Furniture (opens in new tab). 
"Spend a day organizing which things you want to sell or donate and invest in some creative storage solutions such as stylish woven baskets, a sideboard, or a chest of drawers. You'll be surprised at how dramatically different your home feels."
2. Display flower arrangements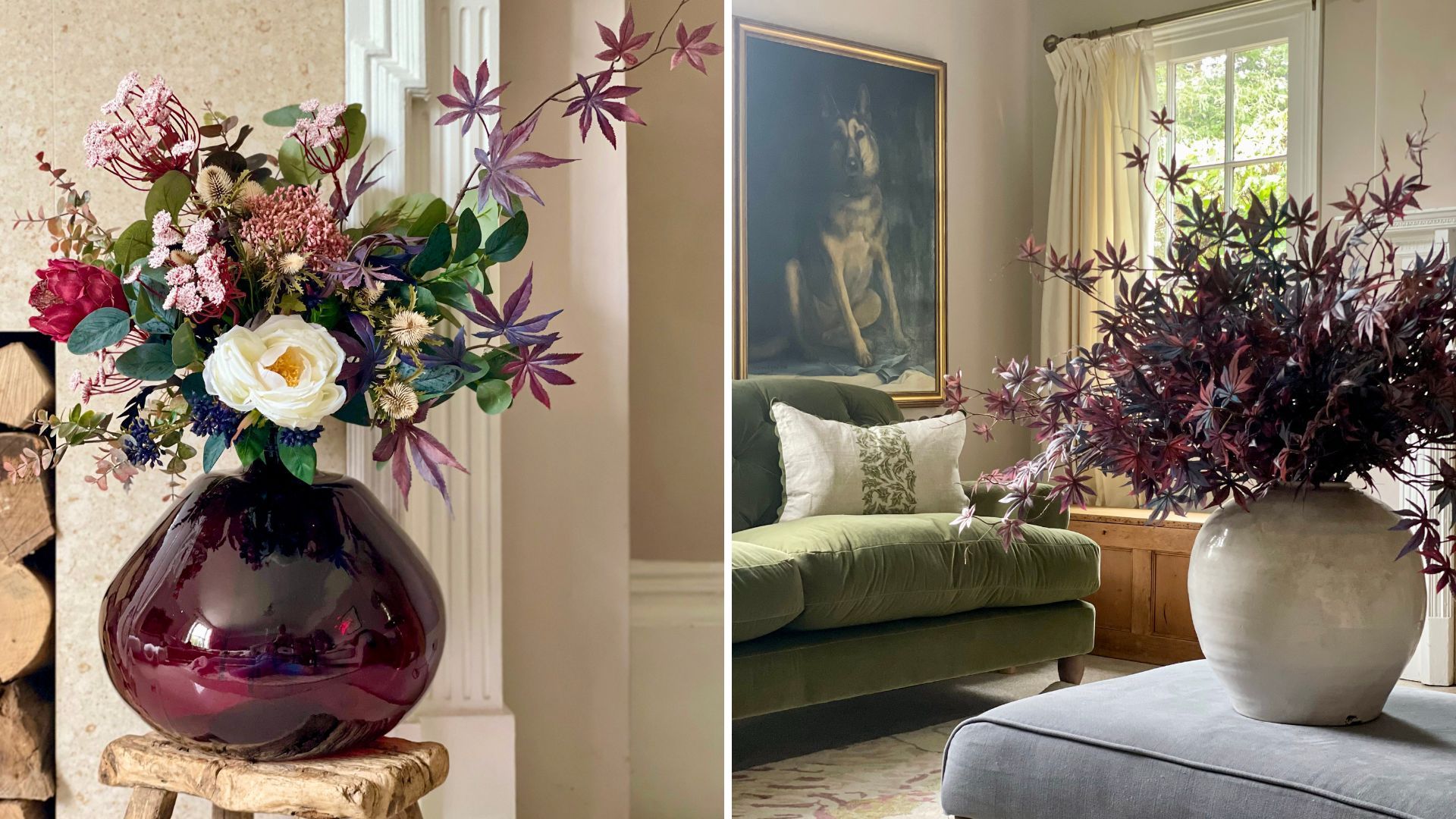 Picture the entrance to any grand establishment, from a country club to a plush hotel lobby and we bet that vision features a display of beautiful blooms. An elegant bouquet is an easy yet highly effective way to welcome a touch of luxury to any interior space.
While fresh flowers are a delight they don't last long, and given the supreme realism of modern artificial arrangements, it makes sense to fake them. "A faux bouquet can add a luxurious touch to your home, adding a beautiful focal point through color and texture invoking a natural finish to a room," says Olivia O'Reilly, founder of Fauxquet (opens in new tab).
"The quality of faux stems has vastly improved making them indiscernible from their fresh counterparts. Many variations even come with a 'real touch' finish, a specialist coating that makes the flower look and feels real – so they look incredibly authentic," Olivia explains. "Artificial bouquets offer a cost-effective, low-maintenance option for updating decor and creating an inviting, welcoming space," Olivia explains.
3. Introduce sumptuous fabrics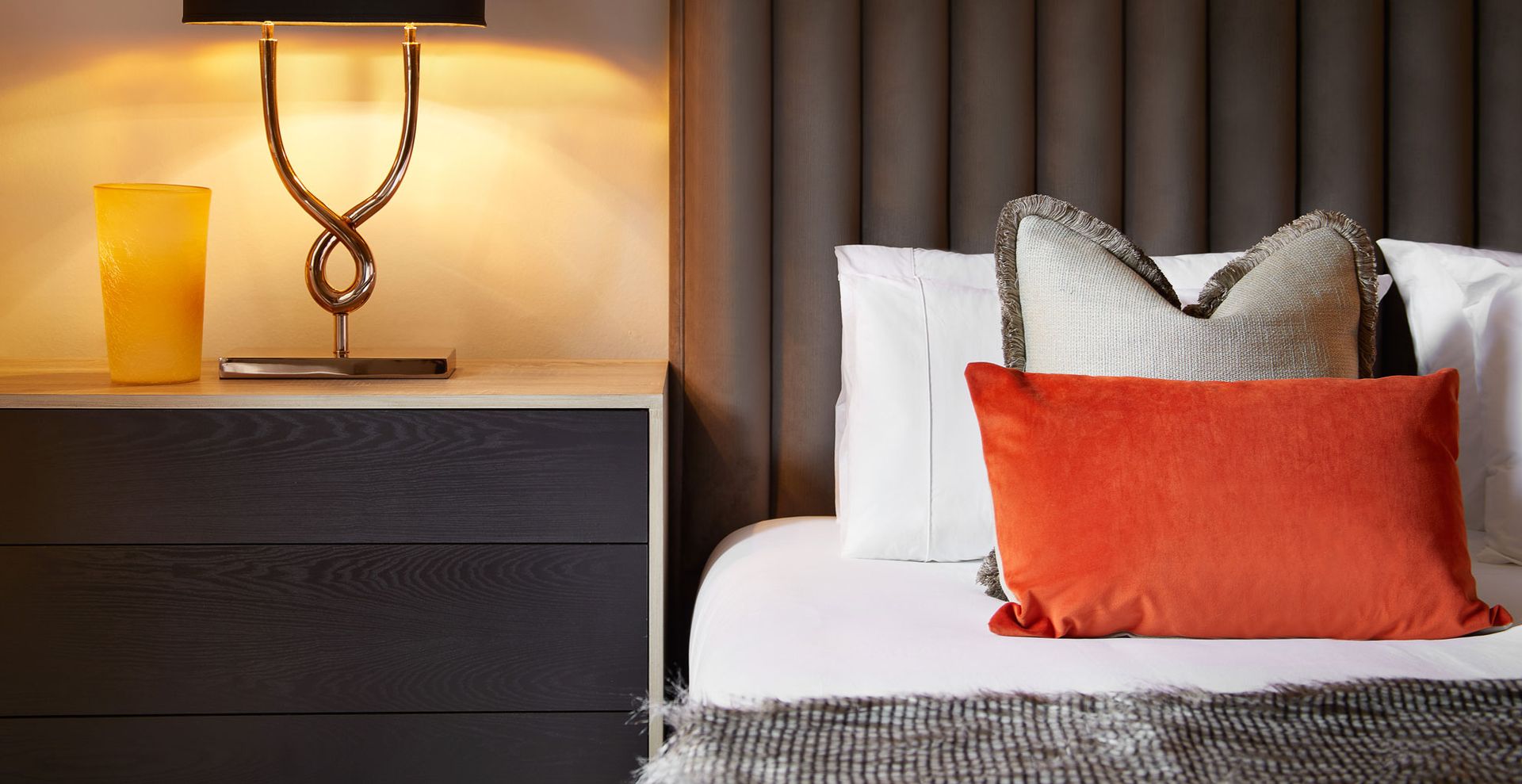 When looking at soft furnishings there are certain fabrics that simply look more expensive, such as rich velvets and silk-like textures. "There are a few design techniques that you can incorporate into your interiors to make your space feel more luxurious. One of the easiest ways is to include sumptuous, exquisite feeling fabrics via your soft furnishings and accessories," explains Juliette Thomas, founder, and director, of Juliettes Interiors (opens in new tab).
 "Velvet and bouclé are both great examples of fabrics that can make your home feel more premium. Focus on updating your sofa with a selection of scatter cushions in a variety of tones and shades to add depth and interest, paired with a soft throw in a similar shade or pattern. The same rule can be applied to your bedroom by adding these smaller details to your bed."
4. Choose a cohesive color palette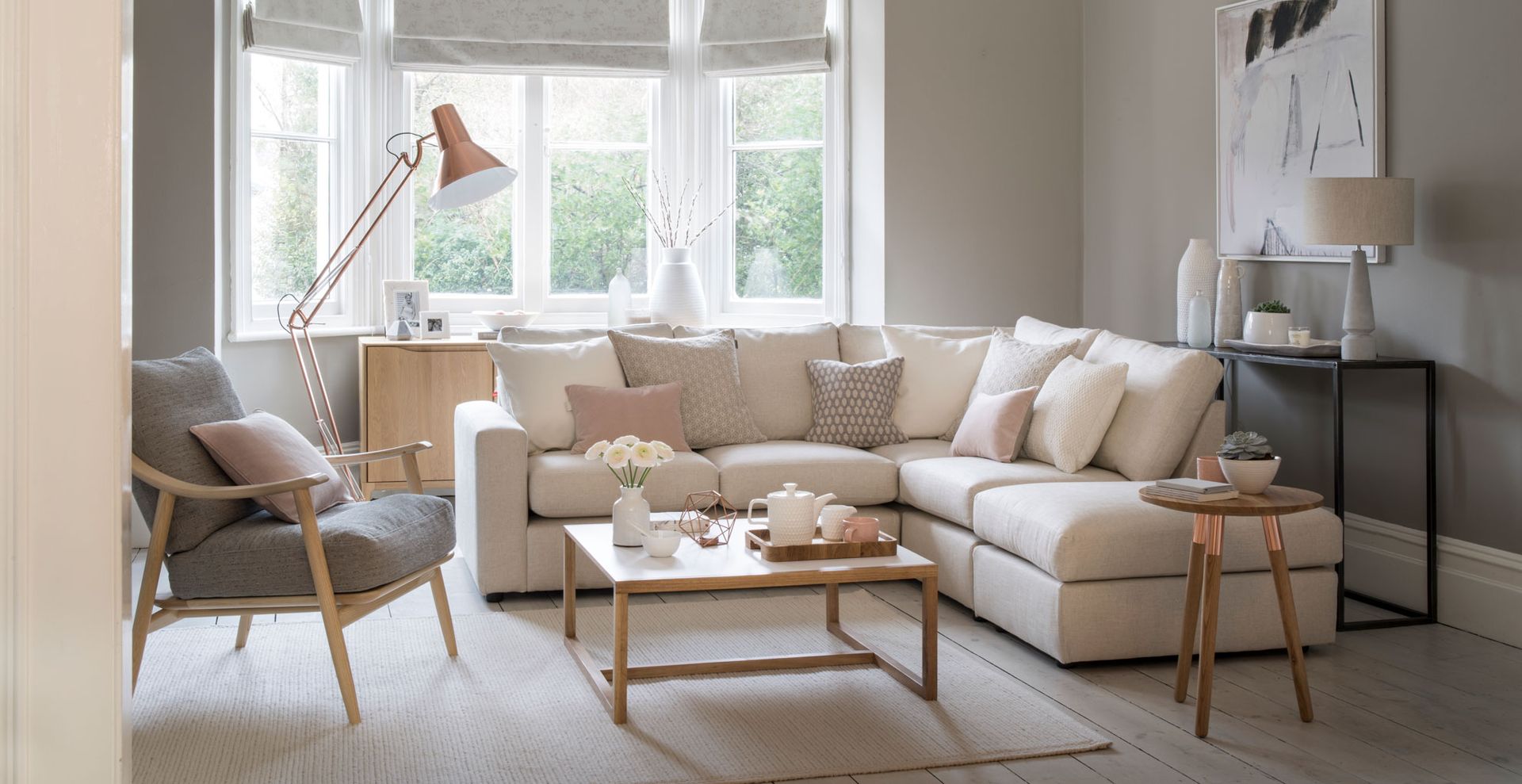 From the best white paint colors to the latest neutral interior paint color trends for 2023, adopting a cohesive and calming color palette exudes an interior designer's touch. 
"One thing you'll notice about most luxury houses, apartments, or hotels is that they all tend to have a neutral color palette," says Suzanne "so, if you want to create a sleek, expensive look in your home, then opting for colors like white, cream, grey, beige, or taupe is a great place to start. '
"A fresh coat of paint can make the world of difference in how bright, clean, and generally attractive your home looks, and it's generally much cheaper and more flexible than wallpaper," Suzanne explains. 
"However, walls with different textures or bold patterns are often a feature in luxury show homes, so if you do choose to splash out on a luxury wallpaper, you can always stick to one accent wall or a smaller space like the bathroom to get the most value for your money. "
5. Pay close attention to door furniture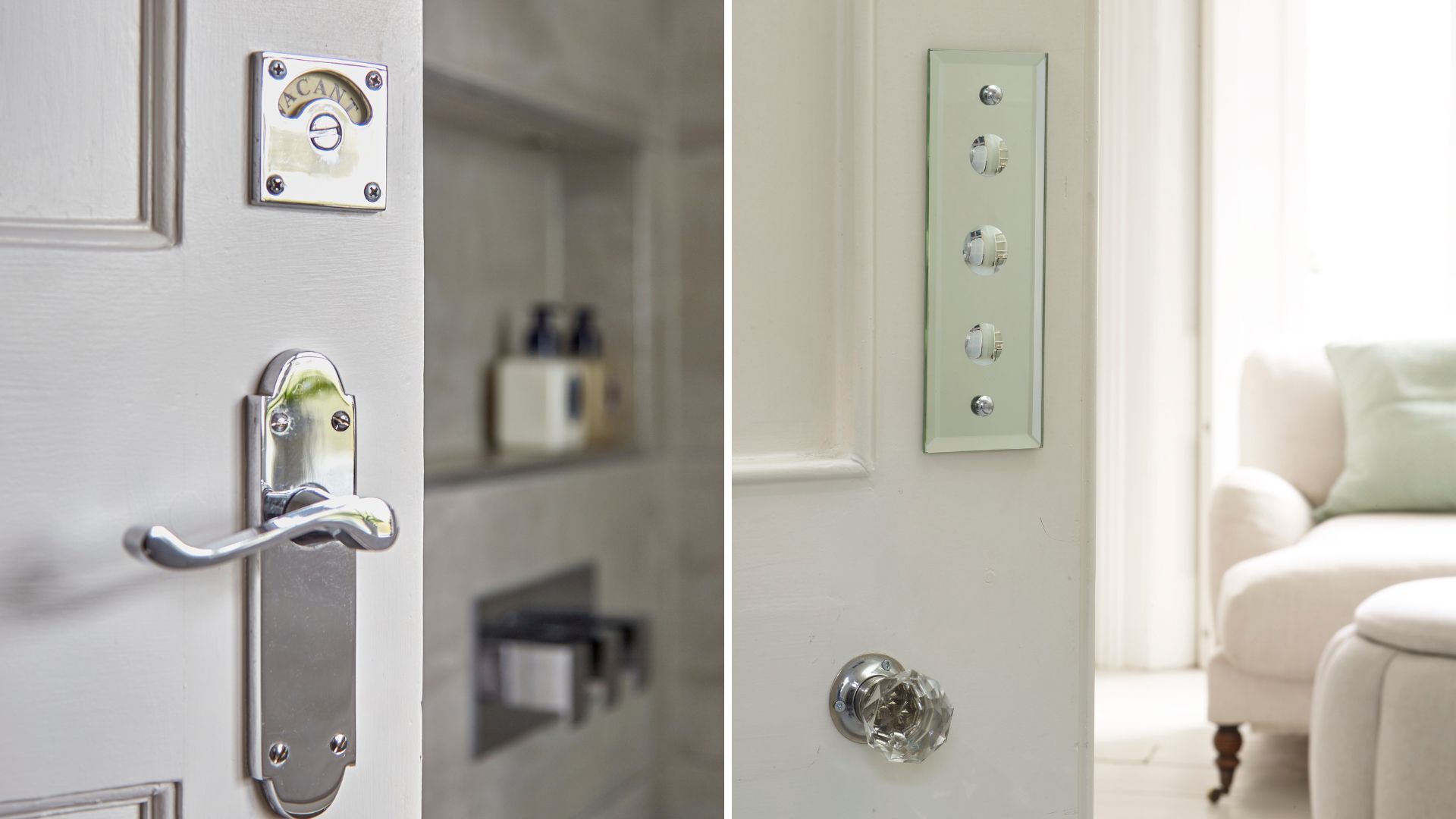 The devil is in the detail. It's all too easy to forget the finer details when it comes to decor, but door plates and thoughtful handles can elevate every single door or drawer around the house – making your home look more expensive because it shows that you've invested in the finer details.
Your existing door handles can be upgraded with the simple twist of a screwdriver. "Opt for a material that will suit your interior theme," recommends Paul McFadyen, managing director at metals4U (opens in new tab). 
"If you like the trending 'Royalcore' theme then crystal-style or dainty brass metal doorknobs work best. For a modern approach, copper and silver both bring the room to life. Using real metal door handles adds real interior value to the room."
6. Stage a grand entrance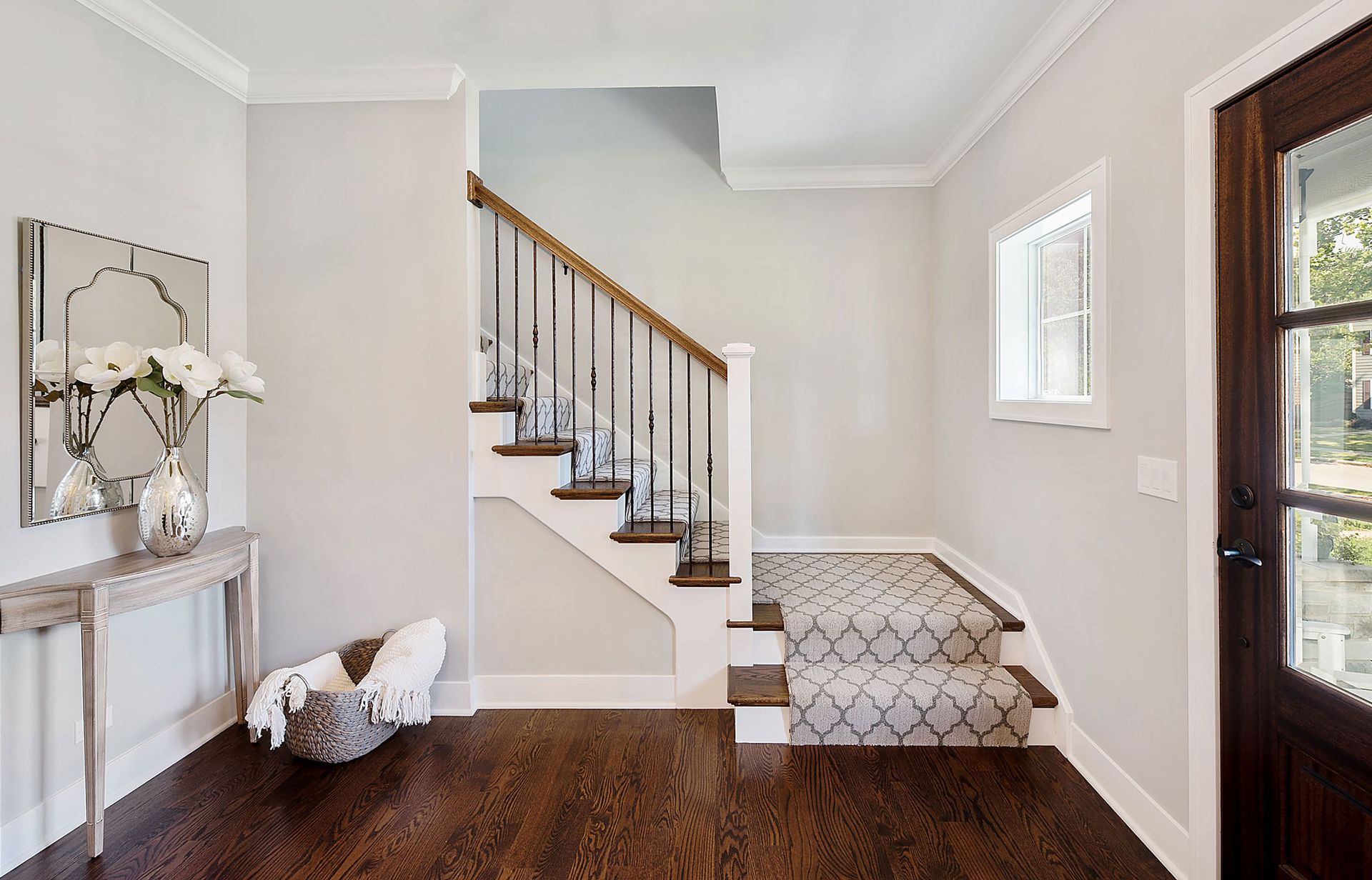 The entrance hall is what greets guests first when stepping foot inside your home, so making it feel ultra impressive is the key to creating the right first impression. Of course, choosing the best color for a front door can help also.
Make your hallway feel more receptive and expensive by dressing it thoughtfully and keeping it clutter-free at all times. You can create a more opulent feel by opting for plush carpets and stair runners, statement consoles, and utilizing the walls to display artwork and large mirrors. 
To add to the luxe appeal create a signature scent for your home from the minute guests arrive, like five-star hotels so often do. "When it comes to thinking about interior design, it's common to only focus on the impact a room will have on two of the senses: sight and touch. The smell is often overlooked, but scents can have a subtle yet wonderful impact on the feel of a space," said the property experts at St Modwen Homes. 
"Rotating a variety of best-scented candles and diffusers around your space, or even switching up your scents depending on the season, will change the feeling of the rooms to keep them fresh all year round." Try The White Company home scents for the best-selling seasonal fragrances.
7. Add a luxury rug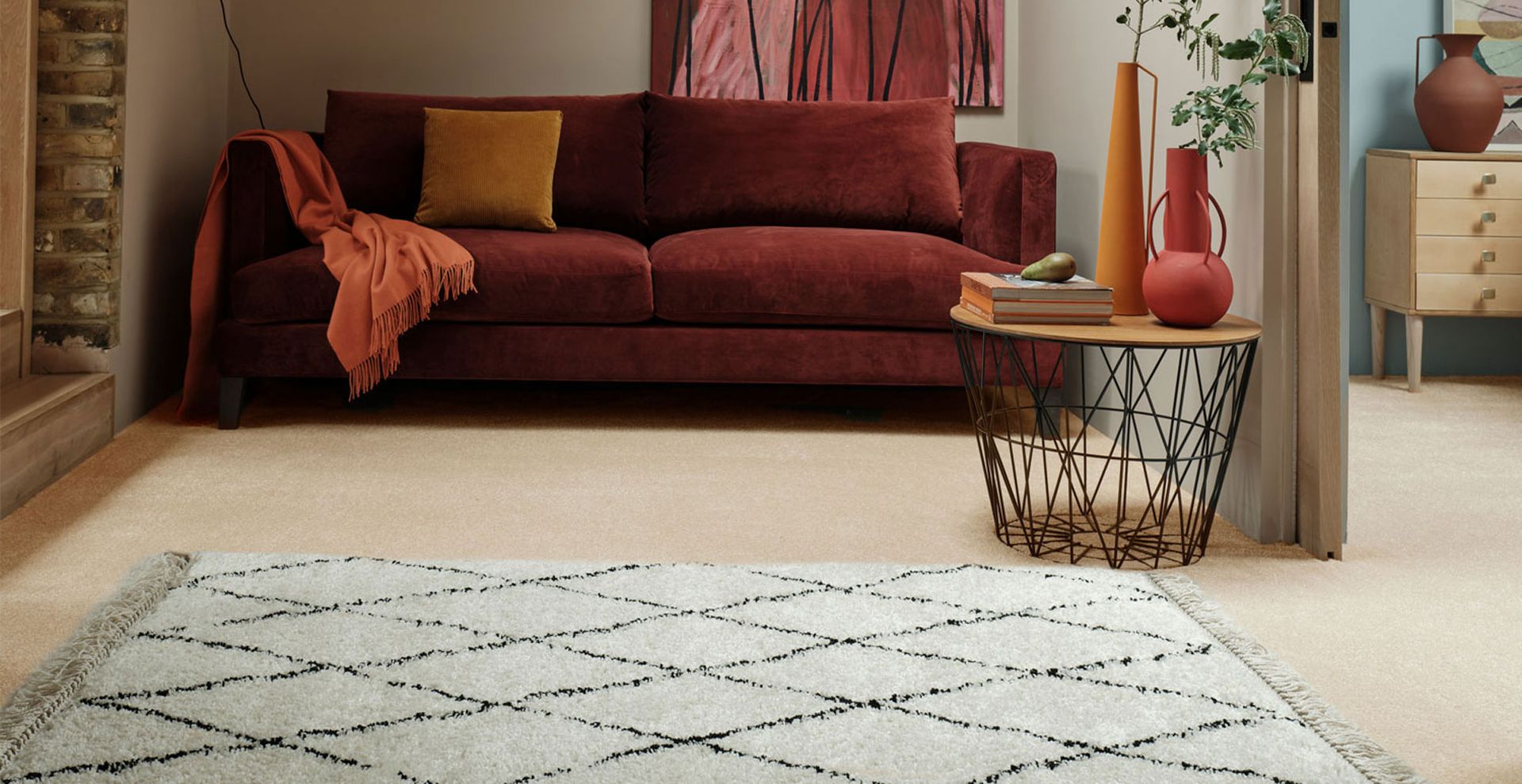 Adding a rug is one of the most impactful design elements to transform any room in an instant and one that can be done on all budgets. Whether you're looking to inject a pop of accent color or lift a neutral scheme with a hint of pattern or texture the rug is the most practical way to do so. 
"Adding a new rug can instantly transform a room and is one of the easiest and most affordable ways to add color without a large investment," says Punam Chada, Buyer at Carpetright (opens in new tab).
When it comes to making a home look more expensive when choosing a rug the key is to go oversized to add a sense of grandeur and seek plush materials that welcome a touch of luxury underfoot.
8. Switch out light covers for luxe materials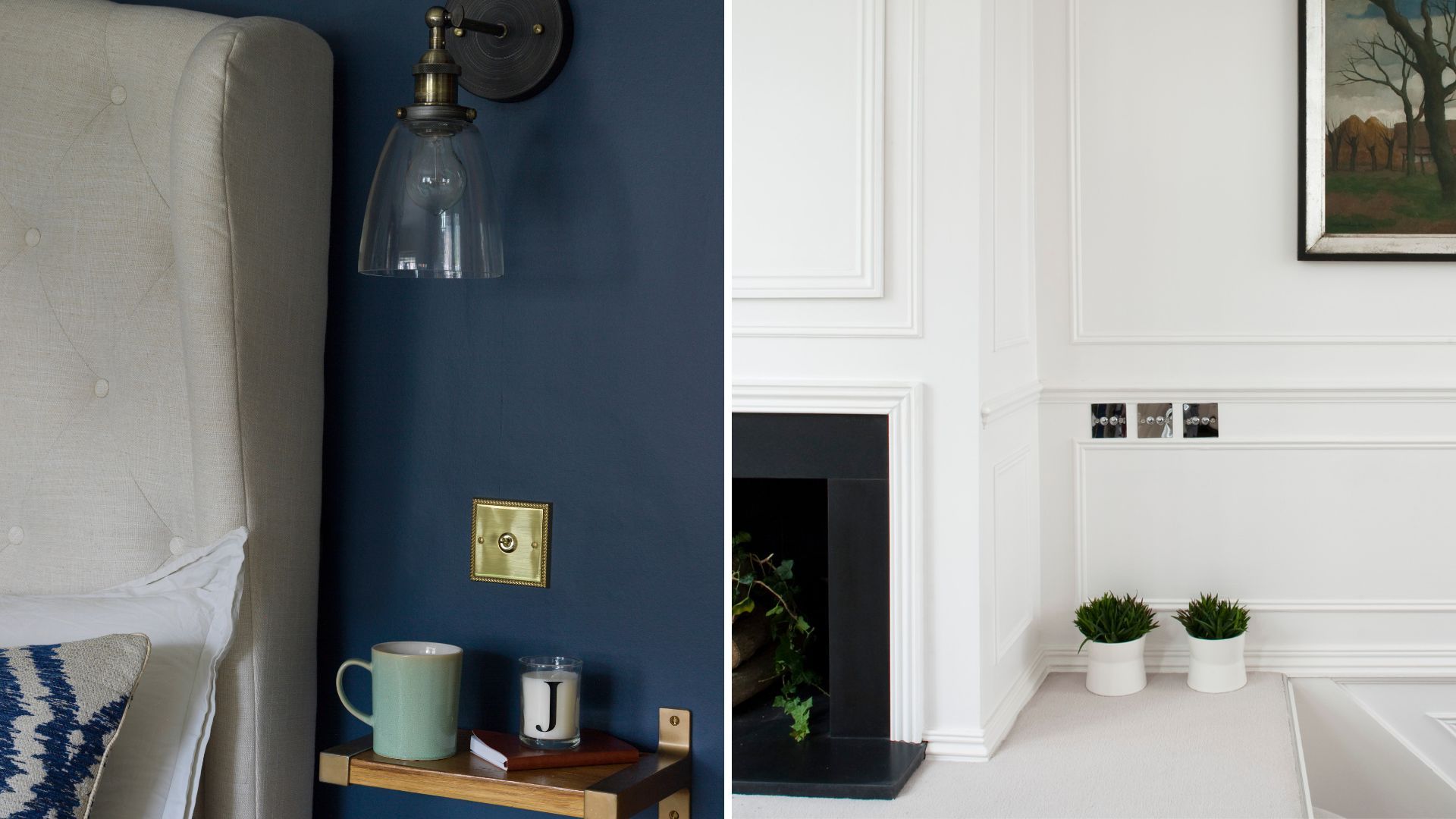 As with your door handles, don't forget about the impact light switches can have on the decor. An easy way to make a home look expensive is to replace any unattractive plastic switches with a more stylish option – whether that's brass, gold, chrome, matt black, or gunmetal gray. 
Paul says: "Switch covers are a very smart and cheap way to upscale your room's natural decor without causing permanent changes. Most plastic switch covers can be screwed out and easily replaced with more aesthetically pleasing colors."
"Brass and copper plate switch covers instantly bring luxury to a room without costing the earth. You can also opt for silver and gold-plated if you want to go bold with your theme, just don't forget to hold onto the old switch plates as you'll need to screw them back when you move out."
9. Make lighting choices more considered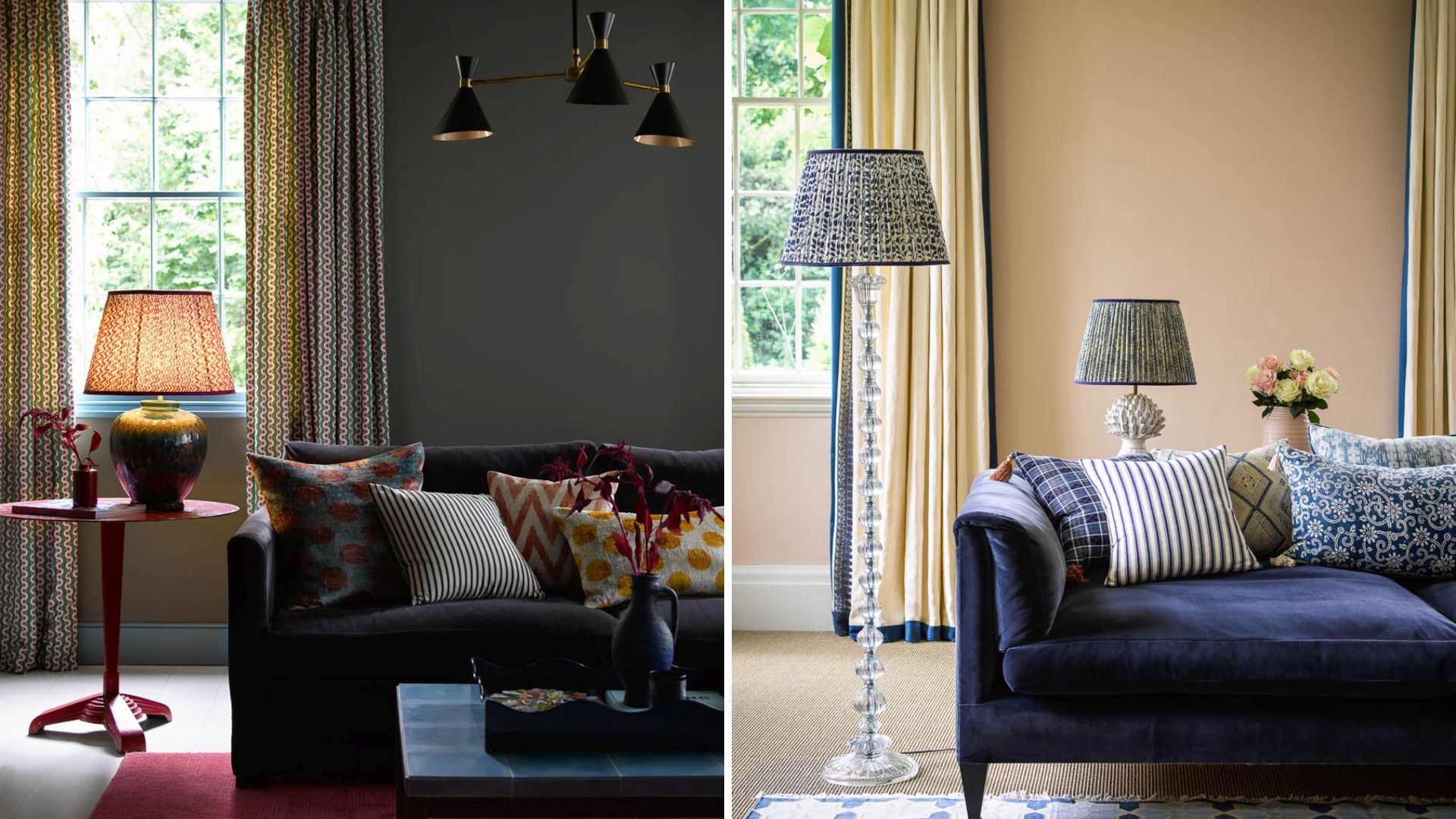 A household oozes more grandeur when there's an ambiance in the air. "The quickest way to update any space, on a budget, is to switch up the lighting," explains Rohan Blacker, founder at Pooky (opens in new tab). "Not only is lighting one of the most important things to consider from a practical perspective, but it can totally change the feel of a room."
A more considered lighting scheme adds a layer of soft elegance to any room, and any decor scheme. "Layering is key, adding a simple table lamp with a decorative shade not only provides a decorative flourish but also introduces softer low-level light which makes a room feel cozy and more intimate. 
"Similarly, wall lights are a great way of adding softer light whilst highlighting architectural features, which helps to create zoning. Combining these with a dimmer switch offers more control so you can create the right atmosphere.
Don't be afraid to go big with your lighting design choices either. Large-scale pendants and chandeliers command attention and can often actually make a space look larger and more luxurious. 
10. Conceal wires and pipes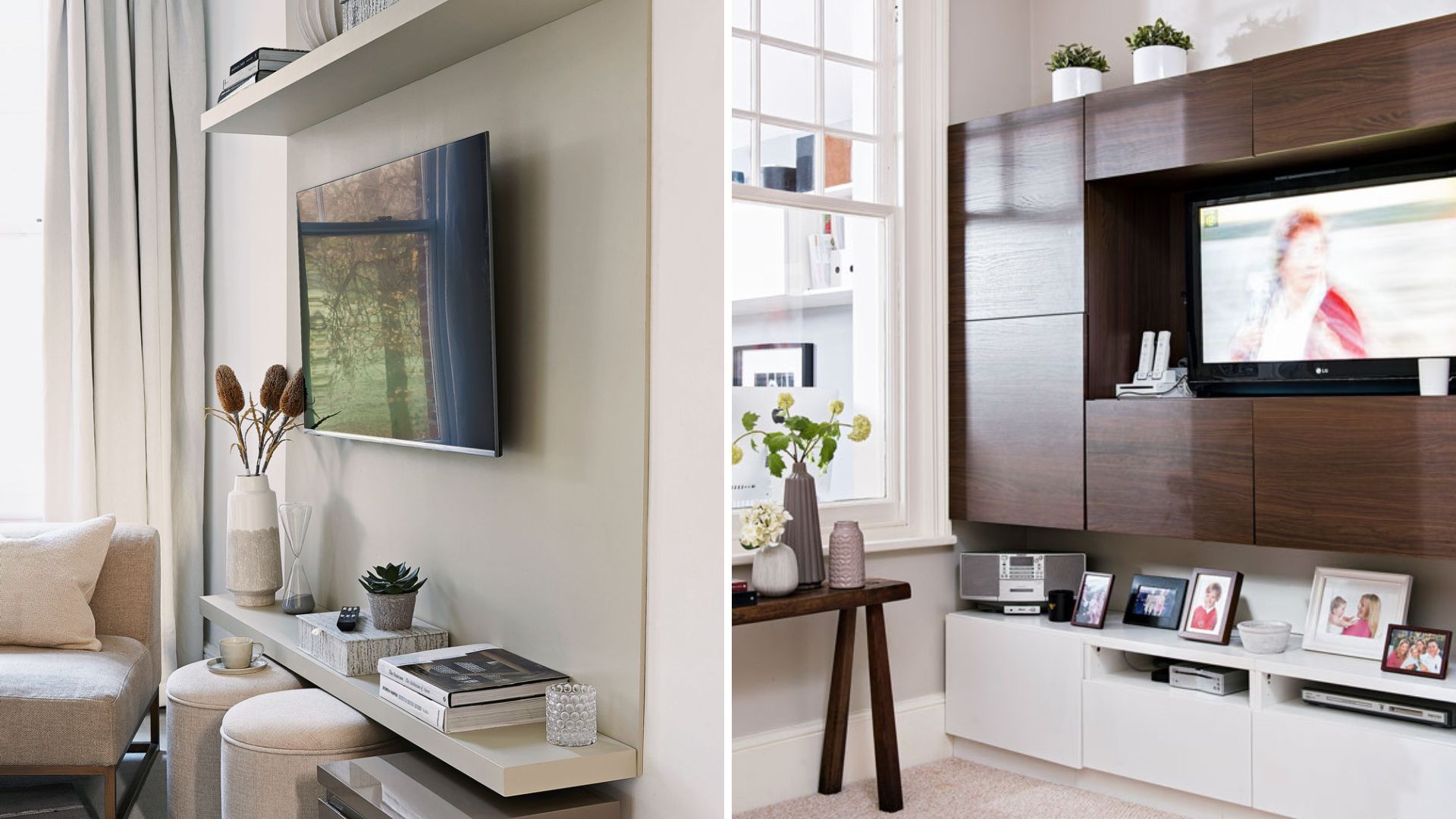 Exposed wires and pipes are sure to spoil the aesthetic of any room and although you aren't able to paint over them or add any permanent fixtures, you can still get the polished look with cheap and easy hacks.
For wires look to hide them away in affordable storage boxes that are specially designed with cutout holes to thread wires into to hide and conceal electrical boxes and plugs. 
Alternatively, for any unsightly radiator pipes or the like, try using lookalike metal covers. "No matter if you want a brass, steel or bronze theme, it's very easy to get the polished look for your appliances and pipes by using metal-look plastic covers and pipe collars so your appliances look more expensive," explains Paul, "and they cost as little as $6/£5 to buy online."
11. Rearrange furniture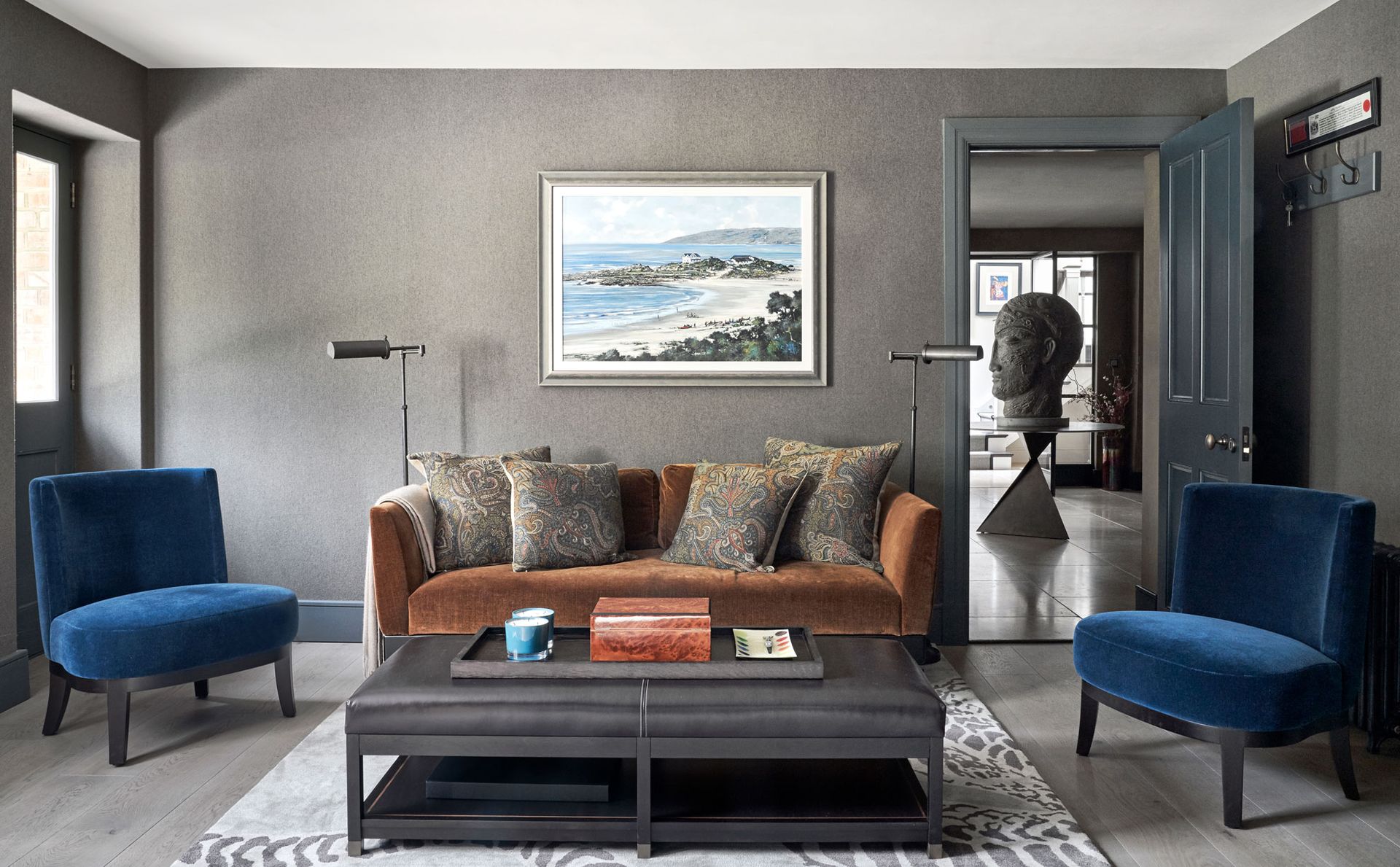 A highly cost-effective way to improve the look and feel of any room is to reconfigure the layout of the furniture to ensure you're maximizing the potential of the space – ideal for adding a sense of grandeur. 
"Change the positioning of any sofa or chairs, pull your furniture out from your walls, or use any artwork as a focal point," advises Johanna Constantinou, brand director at Tapi (opens in new tab), "this will create a more interesting, expensive-looking space without spending a penny."
A central coffee table is synonymous with expensive-looking homes because it provides a focal point to position furniture around in a more formal drawing room-style setting. A coffee table also provides the perfect place to display your expensive-looking flower arrangements and coffee table books.
12. Add window treatments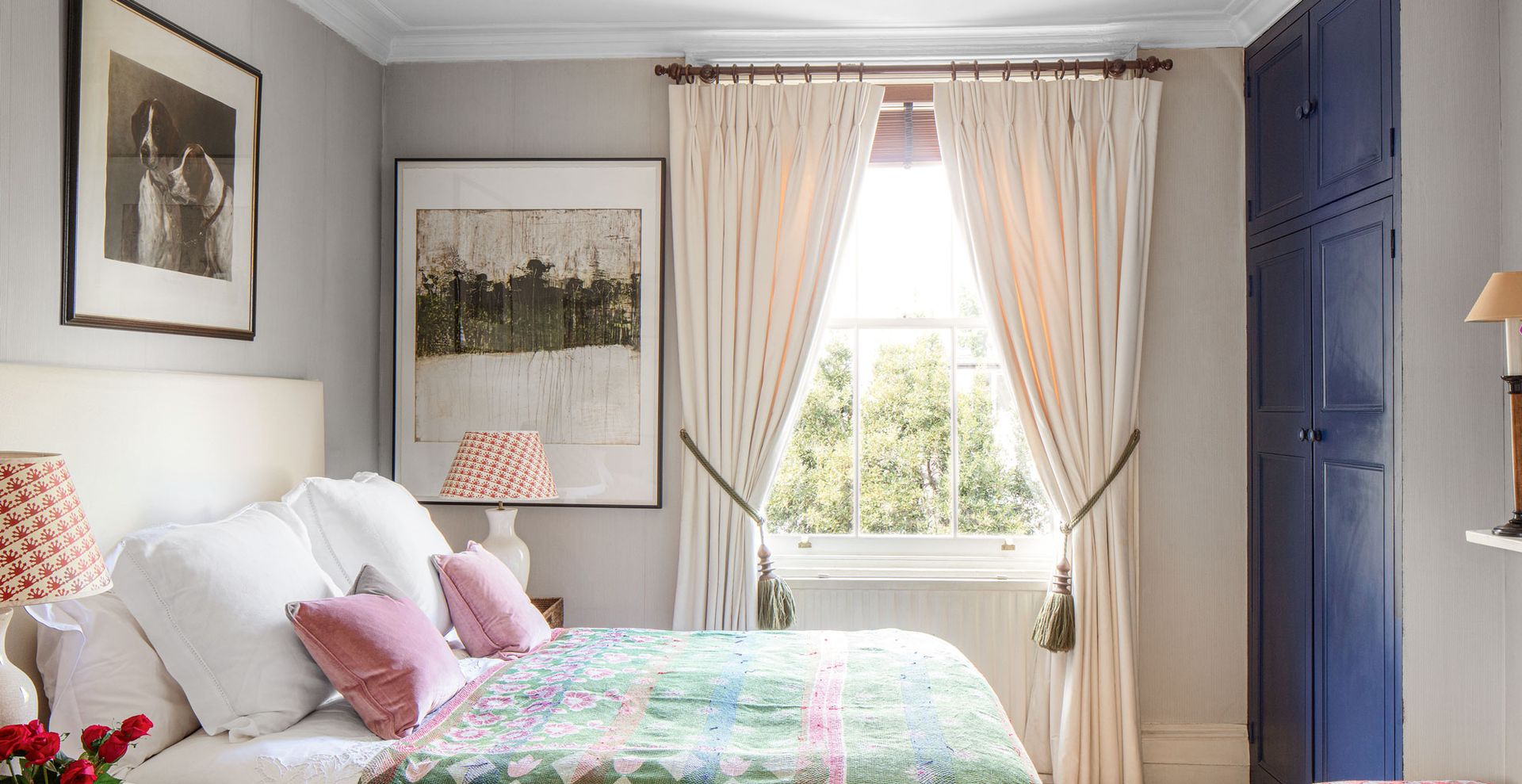 Windows look lost without curtains, even those with blinds don't feel as well-dressed when they are not layered with the right window treatments. Even if the curtains are purely decorative in addition to working blinds or shutters they help to welcome a touch of opulence, especially in rich fabrics such as velvet or silk.
"Curtains and blinds can make a significant impact in any space (without breaking the budget)," explains Amy Wilson, interior designer for 247 Curtains (opens in new tab).
"Why not opt for some bold curtains to frame the window and don't forget to go full length. If they are simply 'dress' curtains you can have fun with colors and patterns and then take them with you when you leave. If you have an existing blind, don't be afraid to hang sheer curtains in front to layer the effect."
13. Hang artwork purposefully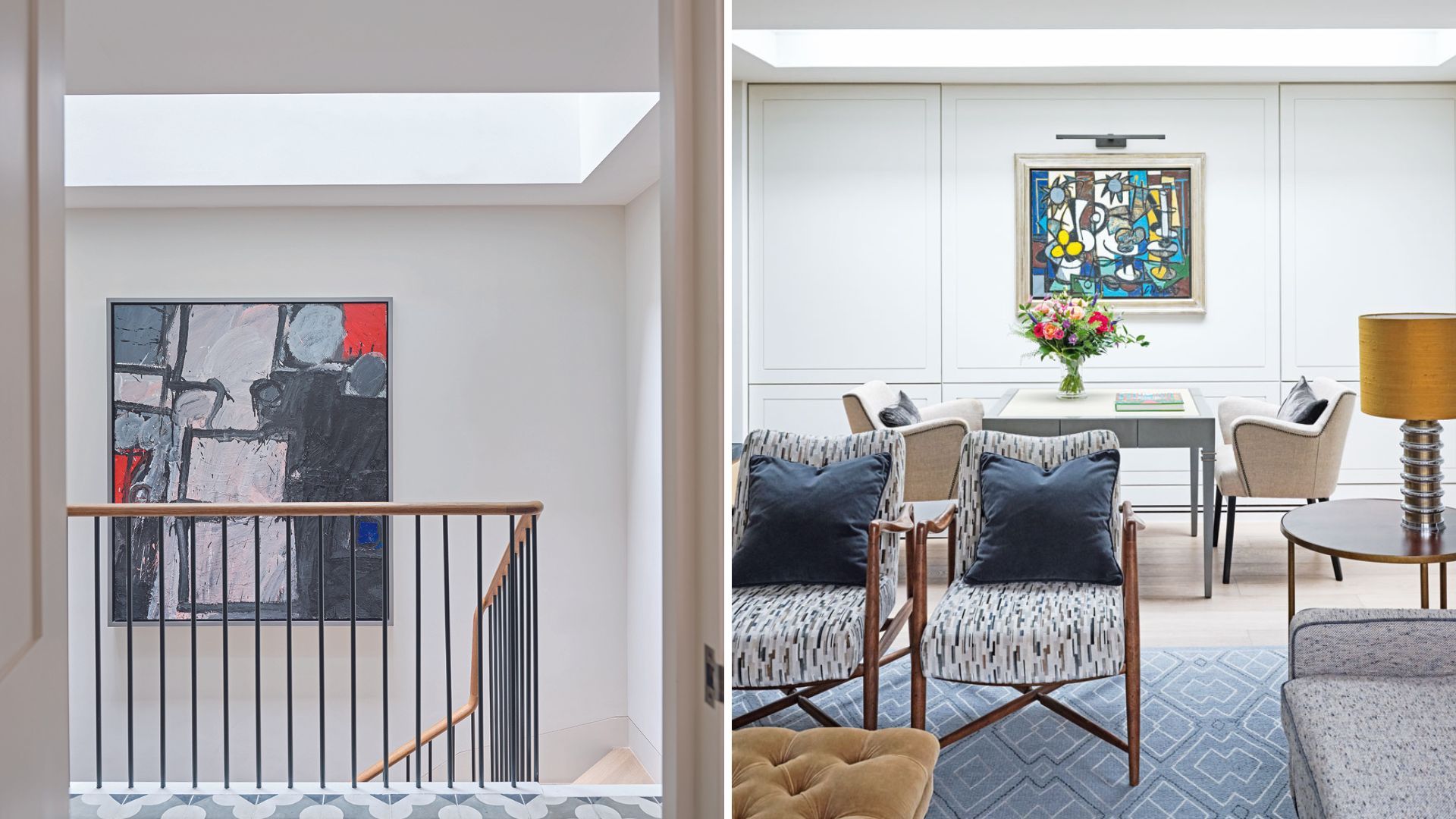 There's no denying that artwork helps to dress walls, but how you place it and where can also be an easy win for making your home look expensive. Whether the art in question is a priceless piece from an art gallery or a bargain from TK Maxx, make it feel more expensive by giving careful consideration to how you hang it and light it giving it more prominence.
"Expensive homes tend to focus on minimal decor with statement pieces, such as one large piece of artwork," agrees Johanna "and it doesn't have to cost the earth. Use what you already have and get rid of any decorative items that either don't match your home or simply that you don't like anymore."
"Opting for one big piece of art for your wall is a great way to express opulence," explains Terry Fisher, a property expert of leading home buying service WeBuyAnyHome (opens in new tab). "Try to find one that fills 70 percent of the wall space. But if this isn't quite in your budget then get some matching frames and make a mural of smaller artworks." Make use of picture rails to add an extra touch of elegance to your chosen artwork.